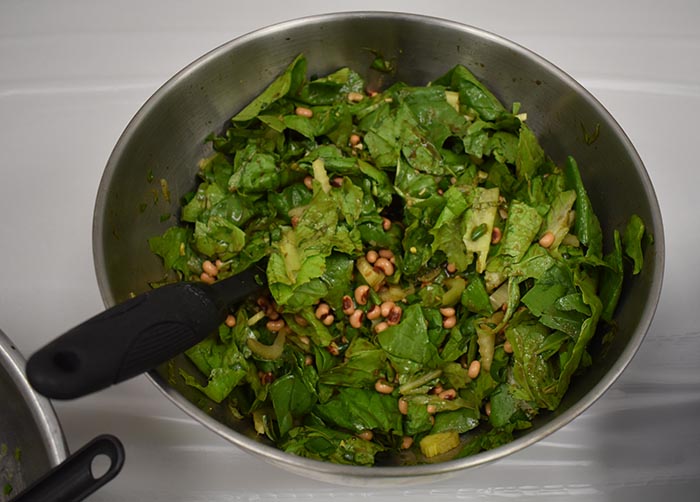 Ingredients:
Two 15.5-oz cans black-eyed peas (about 3 cups), drained and rinsed
½ cup thinly sliced red onion
3 stalks celery, thinly sliced (about 3/4 cup)
1 bag baby spinach leaves
½ cup bottled red wine vinaigrette
Salt and pepper to taste
Directions: In a large bowl, combine the black-eyed peas, red onion and celery. Pour the dressing over the mixture and gently stir to incorporate, being careful not to break up too many of the beans. Add the spinach and toss to coat. Season with salt and pepper.