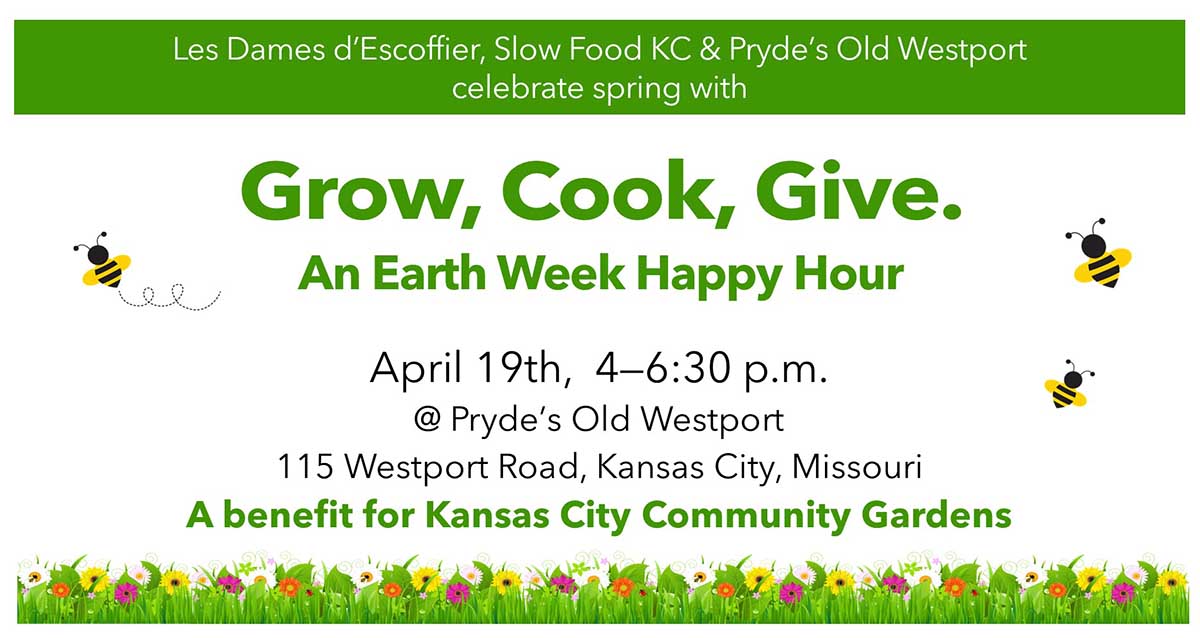 Join us for the 5th Annual Fundraiser for Kansas City Community Gardens!
This event is a great opportunity to support KCCG's mission of providing low-cost gardening products, services, and education to low-income families throughout KCMO.
The evening includes shopping, wine and food, a cooking demonstration by Jasper Mirabile, Jr. and a gardening demonstration by Ben Sharda.
All proceeds from ticket and raffle sales will go to KCCG, and Pryde's will give 20% of profits from sales generated during the event to KCCG.
Purchase your tickets in advance for just $25 ($40 at the door) and join us on April 19, 2023, at 4:00 p.m. for an afternoon of food, wine, and fun while supporting a great cause.
Raffle Tickets are $20 with great prizes including gift cards, garden & cook books, wine, container gardens, and more! Must be present to win.
To purchase an advanced ticket, click the button below. Cash or check only at the door (no credit cards). Online sales close on April 18th.