Garden Spotlight
Paseo West Community Garden Party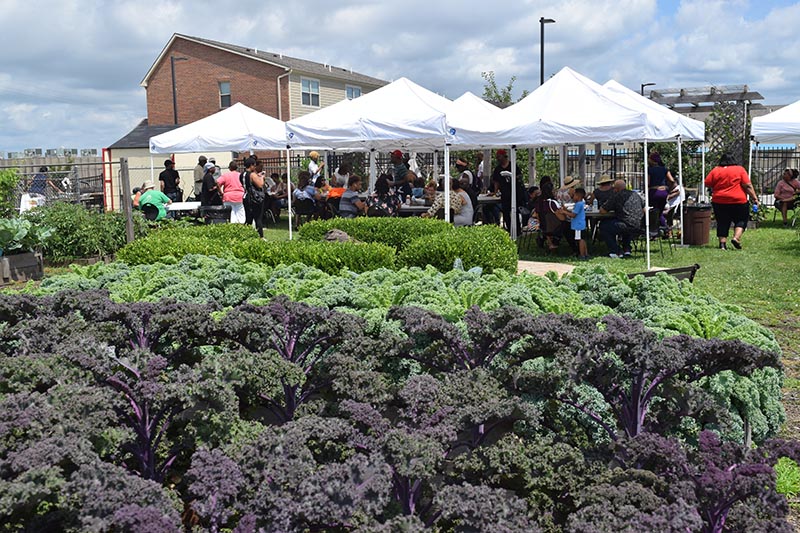 On Saturday, July 7th, the Paseo West Community Garden welcomed neighbors to its 7th annual Community Garden Party. The afternoon featured live music, a tasty vegetarian lunch, and a bountiful harvest of cabbage, kale, collards, and other greens shared with guests.
---
Gardens at Sunset
Early Bird Tickets Available
Get your early bird tickets while they last!
Join us on September 7th from 6-9pm for a unique evening set in the wonder-filled Leanna Flandermeyer Beanstalk Children's Garden featuring locally-sourced cuisine and beverages and live and silent auctions.
Event proceeds benefit KCCG's mission to inspire and empower low-income households, schools and community groups to grow their own fruits and vegetables.
---
Join us in the Leanna Flandermeyer Beanstalk Garden on July 19th @5:30-8pm for a Happy Hour in the Garden! This happy hour will feature Boulevard Beer, Buzz WTR, wine, and other summertime beverages.
A Stockyard Brewery Gift Basket , garden-infused vodka bottles from Clear10 , and infused spirits from Lifted Spirits will be up for raffle prizes and the first 75 guests receive free ice cream from Bettie Rae's! Other activities include yard games and garden tours.
Tickets are $17 advance and $20 at the door for a bottomless cup and $10 for alcohol-free attendees. Kids are welcome and free!
The 2019 Happy Hour in the Garden series is hosted by KCCG's Young Professionals Board. Proceeds benefit the Beanstalk Children's Garden, a unique learning destination that inspires children to make healthy choices, as they see, smell, touch and taste growing plants.
---
Upcoming Free Workshops
Workshops at KCCG Headquarters
6917 Kensington Ave
Kansas City, MO 64132
Growing and Cooking Fresh Herbs
Friday, July 12th @12pm
Fresh herbs are a tasty and healthy way to enhance your cooking. Learn the best ways to grow and preserve the most popular varieties of herbs. We will cook with several easy-to-grow herbs. Bring your appetite!
The Ins and Outs of Fall Gardening
Friday, July 26th @12pm
Gardening doesn't end with tomatoes and zucchini. Don't miss Kansas City's bountiful third gardening season. You can plant in July and August for a delicious fall garden harvest! Learn the details of what and when to plant for best results.
Keep Out! The Best Practices For Deterring Animal Pests
Friday, August 2nd @12pm
How do I keep the squirrels out of my tomatoes? Voles out of my sweet potatoes? Although there are no sure-fire solutions to keep pesky pests out of your garden, this workshop will discuss best practices for deterring animal pests.
---
Free Spirit Lesson
Using Garden-Fresh Ingredients in Cocktails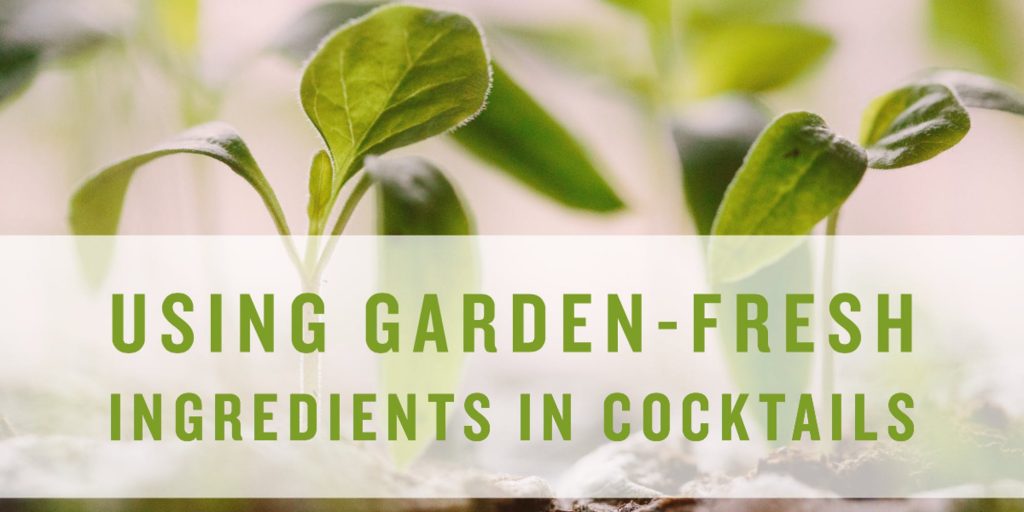 Lifted Spirits @4-5:30pm
1734 Cherry St
Kansas City, MO 64108
Come by Lifted Spirits for a Spirit Lesson featuring herbs and botanicals from the Kansas City Community Gardens!
During this FREE Spirit Lesson, you'll have a chance to learn how to incorporate fresh ingredients into your spirits, syrups, and cocktail recipes. Plus, sample some botanical cocktails and take home the recipes so you can make them yourself!
No ticket required – just come by the tasting room before 4:00 PM. After the Spirit Lesson, you can also stick around for a free distillery tour at 5:00!
---
Mark Your Calendars – July 25th
First Day to Place Garlic Orders
& Fall Cool Season Plants Available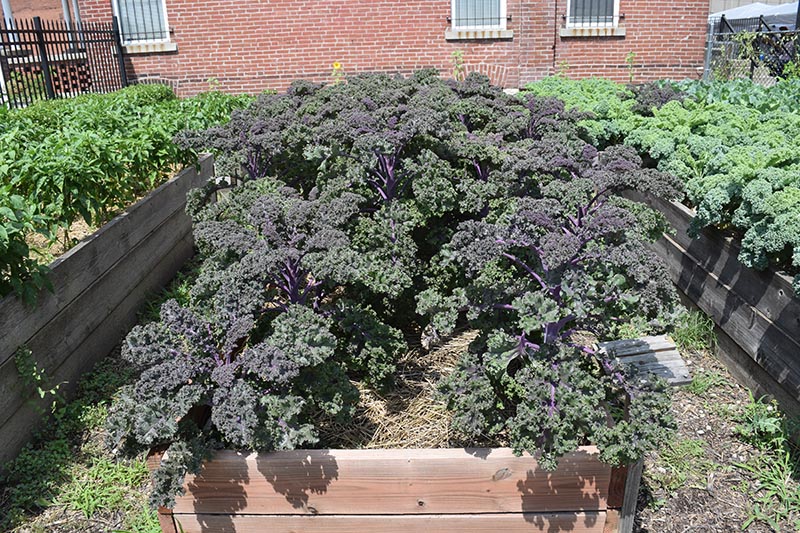 Cool season plants (broccoli, cabbage, cauliflower, collards and kale) will be available to purchase for KCCG members on July 25th.
July 25th will also be the first day of online garlic orders. You can order garlic at the following link:
We will be taking orders through September 16th.