Available March 1st
KCCG offers seed varieties chosen to thrive and produce in the Kansas City climate, with maximum disease resistance – and all at affordable prices!
All KCCG seeds will be available for purchase beginning March 1st.
There are three ways to get your seeds this year:
For Members (see membership details below)
Come to our Swope Park office and utilize our walk-up window service. You'll fill out an order form when you arrive, and staff will pull your order while you wait.
Save time by placing an online order ahead of time. Specify the date and time you'd like to come to pick up and pay for your order when you get here. An order form will be live on this page starting on March 1st.
For Non-Members
Order seeds from our online store and have them shipped to you via US Postal Service. These are available at non-member prices - $2/pack for KCCG General Seeds and $2.50/pack for Beanstalk Specialty Seeds plus shipping.
If you sign up for a KCCG membership, you receive 10 free KCCG packs (Beanstalk Specialty Seeds not included).
Member prices for additional packs are:
Beanstalk Specialty Seeds
We are also pleased to offer Beanstalk Specialty Seeds – fun and unusual varieties that are featured in our Beanstalk Children's Garden, and perfect for introducing children to the fun and adventure of growing their own food at home! A portion of the cost of each seed pack benefits KCCG's programming.
Beanstalk Specialty Seeds are designated with the following logo: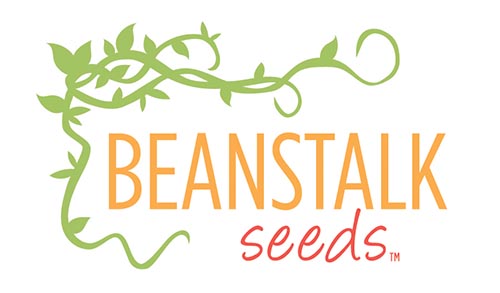 Member prices for Beanstalk Specialty Seeds are: