How To Order
For Members - You can place an order online from the link below and schedule a date and time to pick up your seeds. You will pay when you pick them up. Or, come to our Swope Park office and utilize our walk-up window service. You'll fill out an order form when you arrive, and staff will pull your order while you wait.
For Non-Members - Order seeds from our online store and have them shipped to you via US Postal Service. These are available at non-member prices - $2/pack for KCCG General Seeds and $2.50/pack for Beanstalk Specialty Seeds plus shipping.
If you sign up for a KCCG membership, you receive 10 free KCCG packs (Beanstalk Specialty Seeds not included).
Member prices for additional packs are:
Beanstalk Specialty Seeds
We are also pleased to offer Beanstalk Specialty Seeds – fun and unusual varieties that are featured in our Beanstalk Children's Garden, and perfect for introducing children to the fun and adventure of growing their own food at home! A portion of the cost of each seed pack benefits KCCG's programming.
Beanstalk Specialty Seeds are designated with the following logo: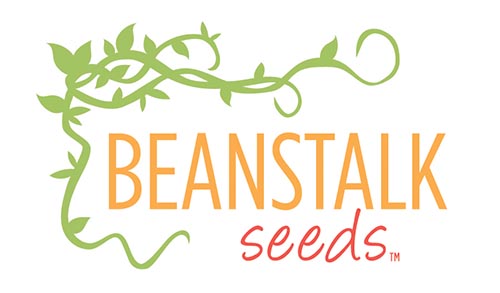 Member prices for Beanstalk Specialty Seeds are: