KCCG Warm Season Plants
Summer Plants Available April 27th (Green Card) - April 28th (All Cards)
PLEASE NOTE
Specialty plants are sold individually and the limit is 2 per variety.
65 days -glossy black to purple fruits with classic eggplant shape. Strong plants produce early and are prolific. (hybrid)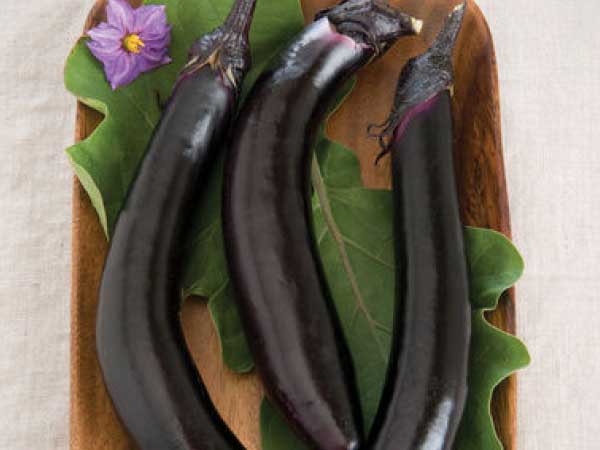 58 days. Attractive, slender 8-10", glossy black fruits in long Oriental style. Ready up to 2 weeks before other early varieties. Tender, delicately flavored and quick cooking. (hybrid)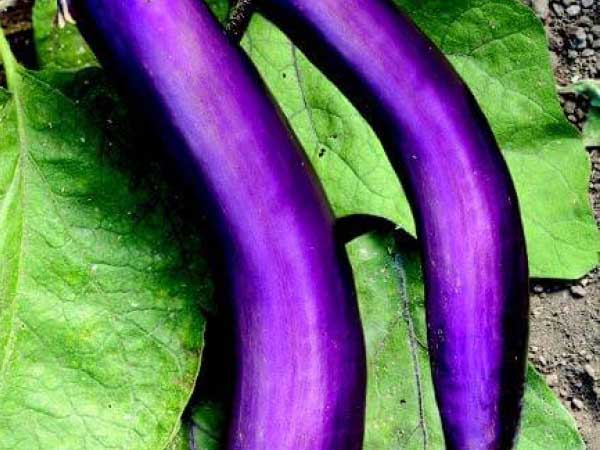 70 days. Heirloom Asian eggplant, prolific and early-producing. Glossy purple fruits are slender, 12-18" long and 1-2" wide. Potential yield of 20 fruits per plant, vigorous, disease and stress tolerant.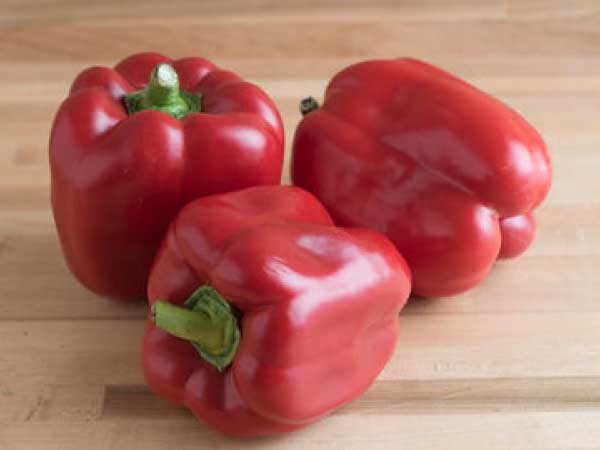 55 days green, 75 days red. Big, blocky, thick walled, fruit and sweet. King Arthur type with better disease resistance in more compact, open plant. (hybrid)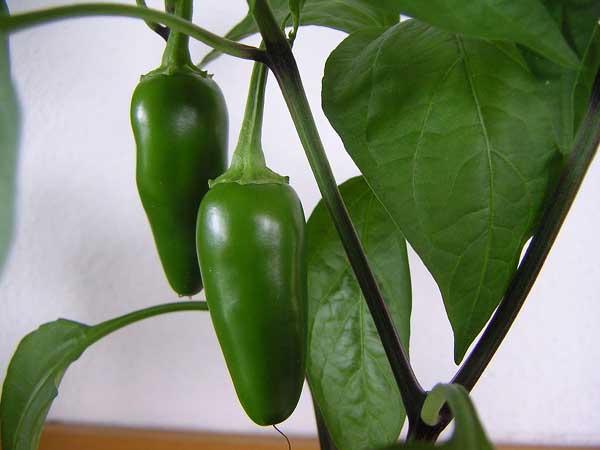 70 days. Classic, medium hot pepper, small fruit can be used in almost any kind of cooking. Keeps well in a multitude of ways. (open pollinated)
75 days - Strong plants that load up early with dozens of thin peppers that are 2" long and one half inch thick. Very hot flavor. Fruits turn red when fully ripe. (open pollinated)
60 days green, 80 days red - Popular Japanese variety used in traditional and gourmet recipes. The flavorful 3" oblong fruits are traditionally used green but ripen to a very sweet red pepper. (open pollinated)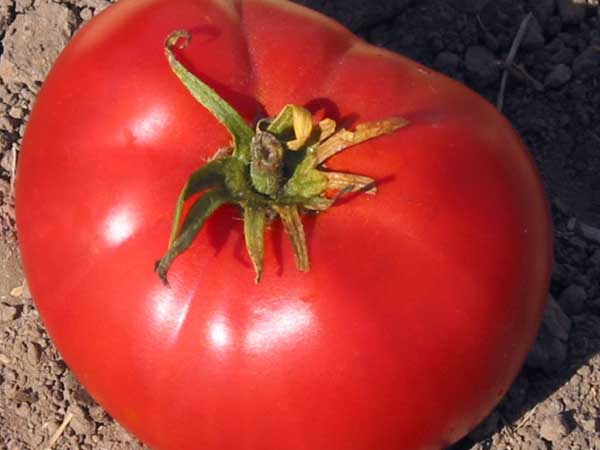 78 days. An old Amish variety famous for its great flavor. Large fruit with deep pink skin and red flesh. (indeterminate) (open-pollinated)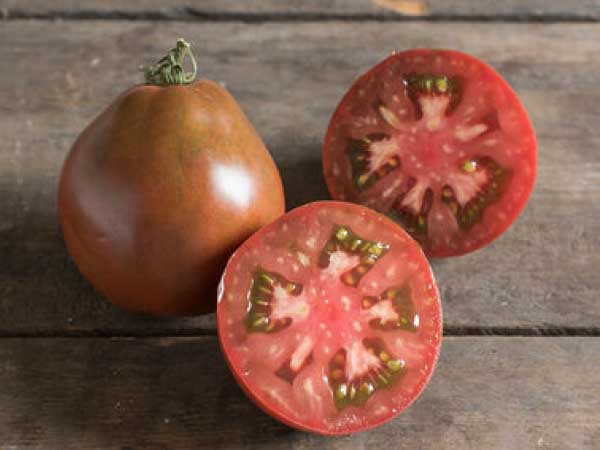 85 days. Produces a large number of pear-shaped, intensely purple-black colored fruits. The flavor is fantastic and slices are lovely on hamburgers or salad. (indeterminate)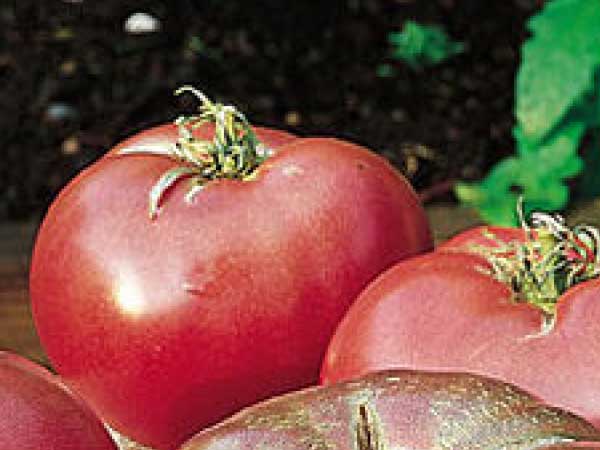 72 days. Believed to be over 100 years old and originally from the Cherokee people. Juicy tomatoes with a very full flavor and plenty of tang. Medium-large, flattened globe fruits with a distinctly different color, dusky pink with darker pink/purple shoulders. (indeterminate) (open pollinated)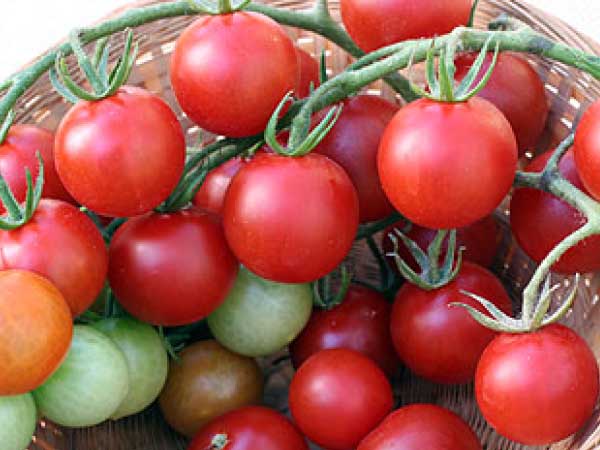 67 days. (VFFNTA) Cherry tomato with large 2" super sweet fruit. Vigorous 3' plants should be staked. (indeterminate) (hybrid)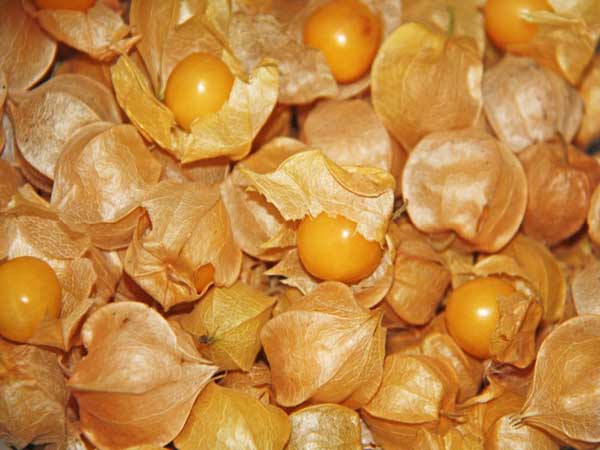 70 days. Small tomato-type fruit covered with a papery husk. Pick when the fruits fall to the ground. The flavor is intensely sweet with pineapple tones. Great in pies, sauces, and wonderful fresh.
Beautiful purple tomato like fruits are enclosed in a husk. Much sweeter than green tomatillos and rich in healthy antioxidants. Let the fruit hang on the plant as long as possible for the husk to split open and for maximum flavor and color. Plant two or more plants for better pollination.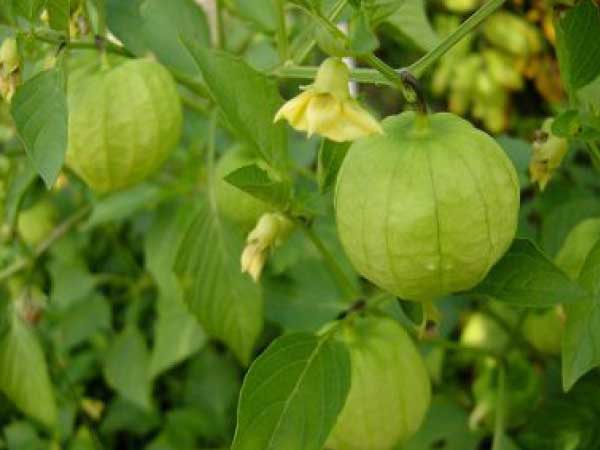 60 days - Early-maturing large, flat-round green fruits. Great for salsa and other Latin American recipes. Plant two or more plants for better pollination. (indeterminant)