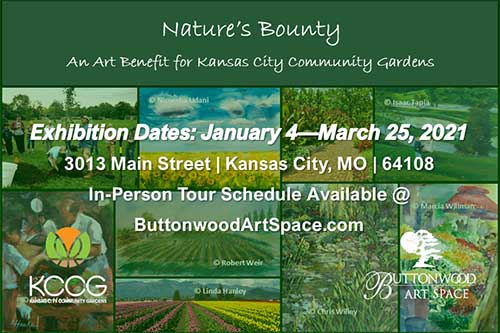 Brighten your home with a new work of art and support KCCG's mission to empower low-income households and community groups to grow their own healthy, fresh food.
KCCG is pleased to partner with Buttonwood Art Space for this unique event. 50% of the purchase price of each piece of art will benefit KCCG.
Artwork can be viewed and purchased online through the Buttonwood Art Space website.
Patrons are also invited to make an appointment for a private tour of the gallery from now until March 19th.
Click here to schedule a private tour
There will be three separate open-house dates:

Thursday, January 28th 5pm - 7 p.m.
Saturday, February 20th 10am - noon
Tuesday, March 2nd 5pm - 7 p.m.
Please check back for ticket information.