KCCG Workshops
All KCCG workshops will be held in-person this year at our Swope Park headquarters:
6917 Kensington Avenue
Kansas City, MO 64132
Giving Grove workshops for stewards only are listed at the bottom of the page. See the description for location.
Video recordings and powerpoint downloads of all workshops can be viewed on our Virtual Workshop page.
To reserve a seat, click the "Register" button below.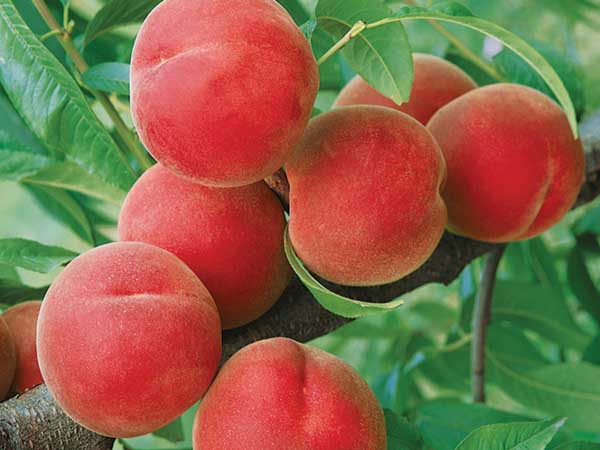 Selecting Fruit Trees & Berry Bushes
Friday, February 3rd @ 12pm-1pm
Add fruit to your garden or learn more about the best fruit varieties for our area. We will discuss the fruit plant varieties offered by KCCG as well as basic fruit planting techniques.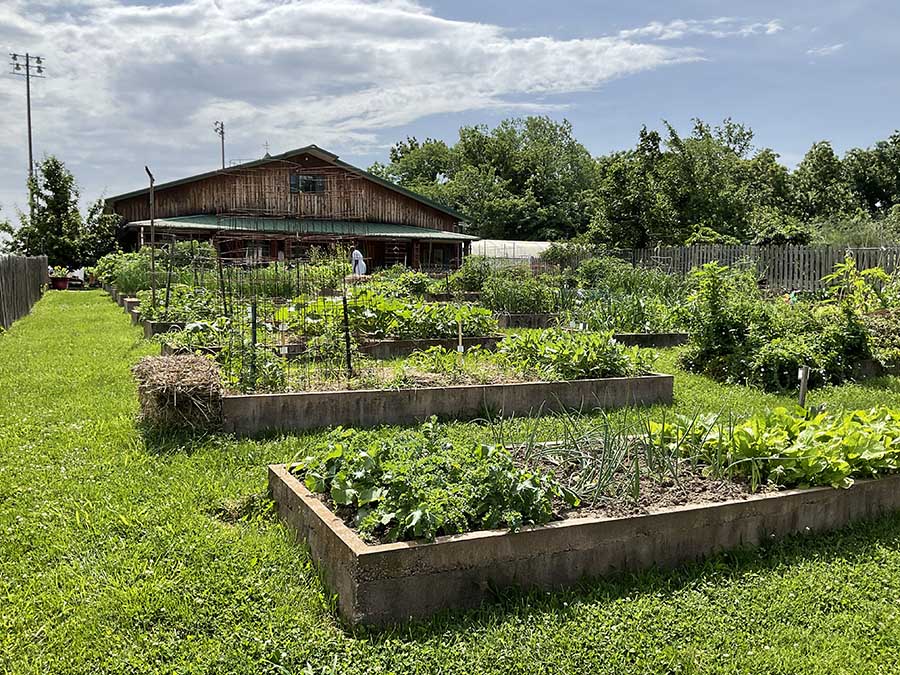 Growing in Raised Beds
Tuesday, February 7th @ 5:30pm-6:30pm
Discover the many benefits of raised bed gardening.  Learn which crops grow best in raised beds and how to plant and grow vegetables in them for maximum efficiency. Discussion will also include building materials and techniques.
Fruit Tree Care & Maintenance
Friday, February 17th @ 12pm-1pm
Fruit trees can be incredibly rewarding, but it takes work to get that reward year after year. Learn pruning and pest management techniques and timing for fruit trees and berries to insure a bountiful harvest.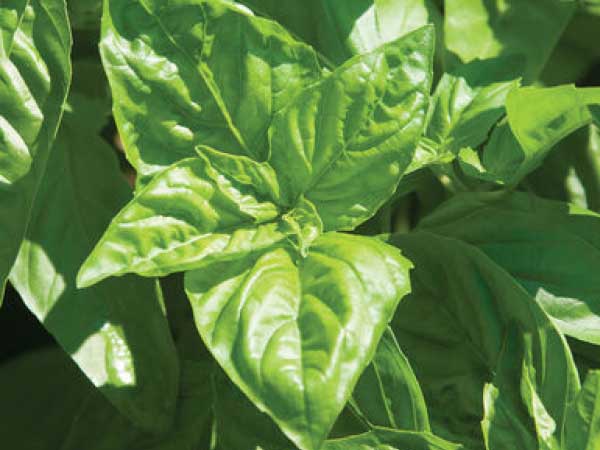 Growing Herbs
Tuesday, February 21st @ 5:30pm-6:30pm
Growing fresh herbs in your own backyard is easy and it can be a wonderful complement to your vegetable garden. There are so many varieties of herbs that it is often overwhelming to the beginning herb gardener. The workshop will cover all aspects of herb gardening with a special  focus on the important culinary herbs.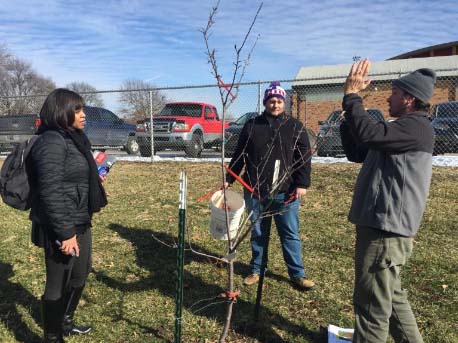 Hands-On Fruit Tree & Small Fruit Pruning
Friday, March 3rd @ 12:00pm-1:00pm
All fruit plants require some sort of maintenance, from pruning to thinning to pest management. Learn what to do, why to do it and when to do it. Learn about spring pruning in the garden. Workshop will be held outside in the garden (weather permitting).  Limited to 20 participants.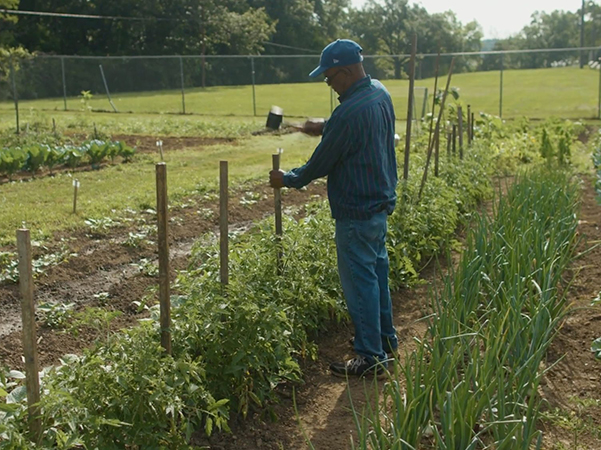 Vegetable Garden Basics
Friday, March 10th @ 12:00pm-1:00pm
This workshop is helpful for beginning and experienced gardeners.  Learn the fundamentals of successful vegetable gardening including:  site selection, soil improvement and preparation, garden planning, planting techniques, variety selection, garden maintenance and harvesting.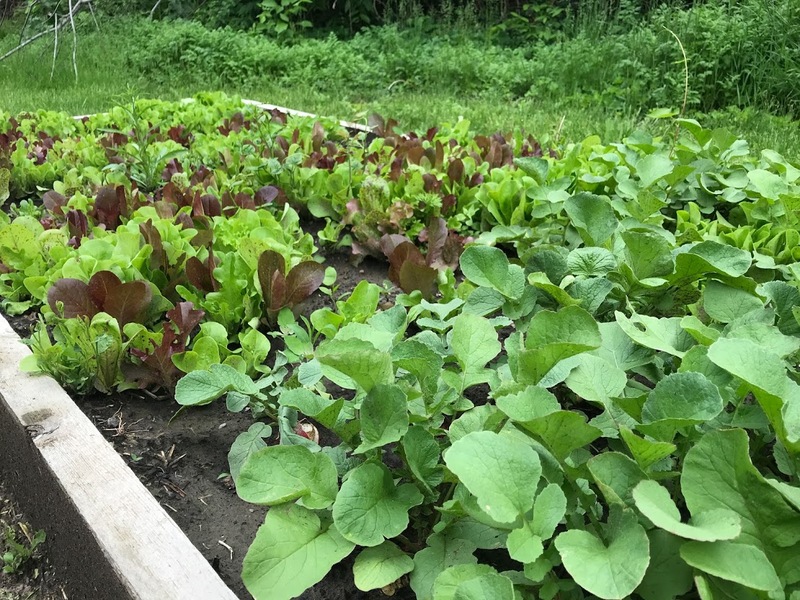 Cool Season Spring Vegetable Crops
Friday, March 17th @ 12:00pm-1:00pm
Give in to your spring gardening fever and get outside to plant a spring vegetable garden.  Learn about selecting, planting and caring for vegetables that thrive in the cool spring weather.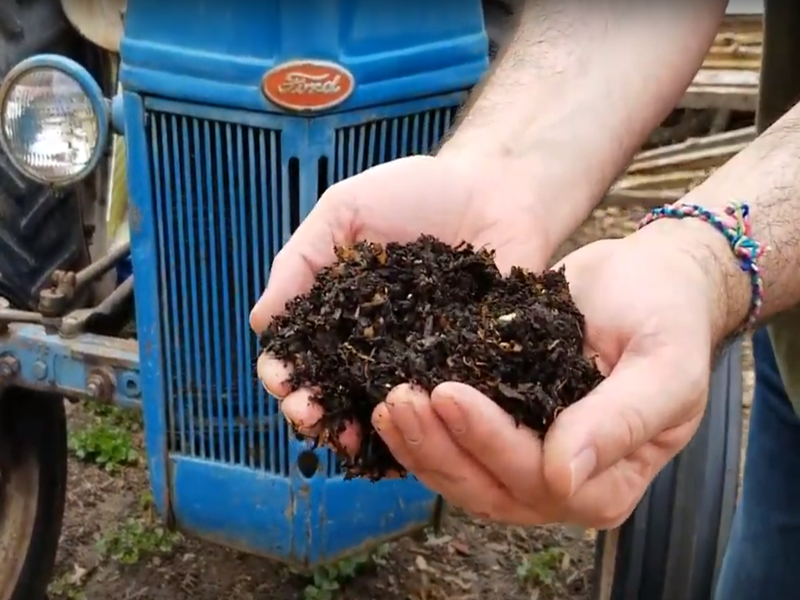 Gardens Soils, Compost and Fertilizer
Friday, March 31st @ 12:00pm-1:00pm
Healthy soil is the foundation for a good garden but how can you improve your soil to reach that goal?  Learn the basics of building your soil and how to properly use compost and fertilizers.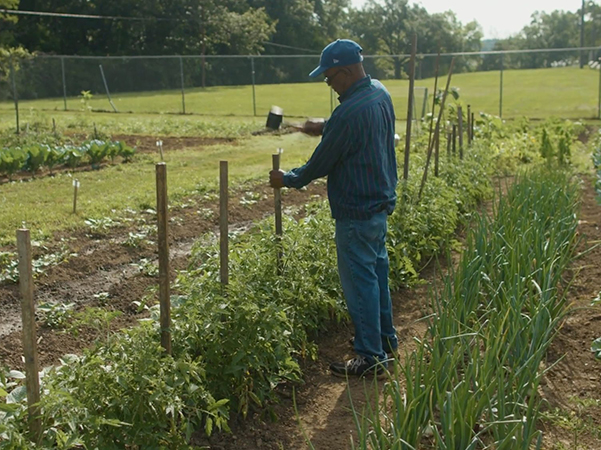 Vegetable Garden Basics
Tuesday, April 4th @ 5:30-6:30pm
This workshop is helpful for beginning and experienced gardeners.  Learn the fundamentals of successful vegetable gardening including:  site selection, soil improvement and preparation, garden planning, planting techniques, variety selection, garden maintenance and harvesting.
Organic Gardening
Friday, April 14th @ 12:00pm-1:00pm
Many gardeners are interested in growing organically but what does "Organic Gardening" really mean? Come and learn how to apply organic methods in your own garden by avoiding synthetic pesticides and fertilizers while using natural building a foundation of healthy soil.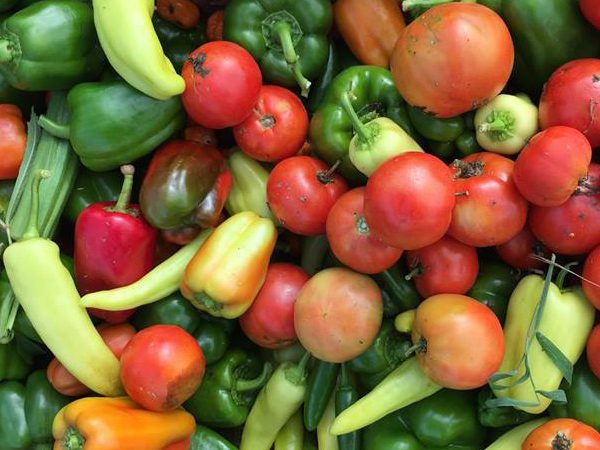 Tomatoes, Peppers and Sweet Potatoes
Tuesday, May 2nd @ 5:30pm-6:30pm
Are you overwhelmed by the number of tomato varieties available?  Are you confused about heirloom tomatoes?  Do your pepper plants not produce as many peppers as you would like?  Are you disappointed when you dig up your sweet potatoes?  Come learn how to select, plant and care for tomatoes, peppers and sweet potatoes.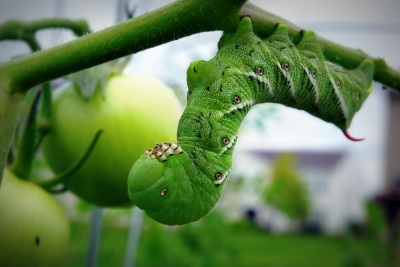 What's Really Bugging You? Insects in the Garden:
Friday, May 19th @ 12:00pm-1:00pm
Do you ever wonder whether the insects in your garden are helping or harming your plants? Learn about the common insects found in our area so that you can identify garden pests as well as the beneficial insects. We will also discuss how to control problem insects safely and effectively.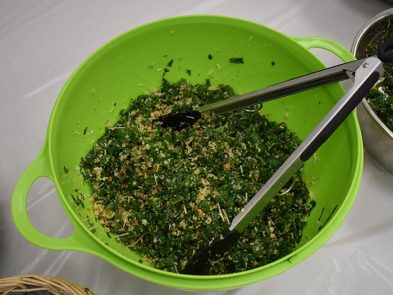 Cooking With Herbs
Friday, June 2nd @ 12:00pm-1:00pm
Increase your understanding of cooking with herbs. When should you add them to your dish? What herbs work best with which foods? What are the health benefits of these herbs? This aromatic workshop will shine a light on these questions while entertaining your taste buds with some savory fare.
How to Have a Successful Fall Garden
Friday, July 14th @ 12:00pm-1:00pm
Gardening doesn't end with tomatoes and zucchini.  Don't miss Kansas City's bountiful third gardening season. You can plant cool season vegetables in July and August for a long and delicious fall garden harvest in September, October and November!  Learn the details of what and when to plant for best results.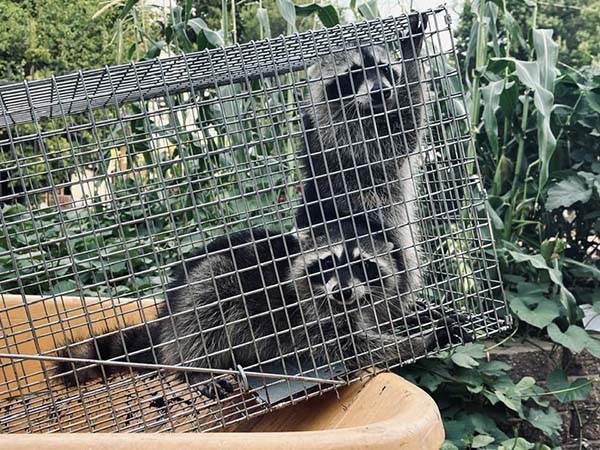 Protecting Your Garden From Animal Pests
Friday, July 28th @ 12:00pm-1:00pm
How do I keep the squirrels out of my tomatoes? Voles out of my sweet potatoes? Although there are no guaranteed solutions to keep pesky pests out of your garden, this workshop will discuss best practices for deterring animal pests.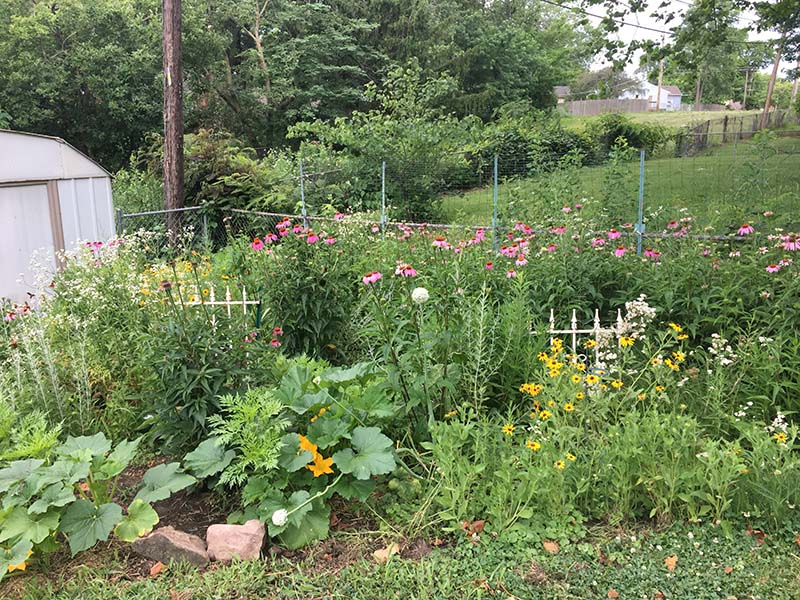 Planting for Beneficial Insects and Pollinators
Friday, August 4th @ 12:00pm-1:00pm
Insectary or pollinator gardens are great ways to lure beneficial insects to your yard and garden. Learn about what native wildflowers and common culinary herbs you can use to create a more eco-friendly, bio-diverse garden.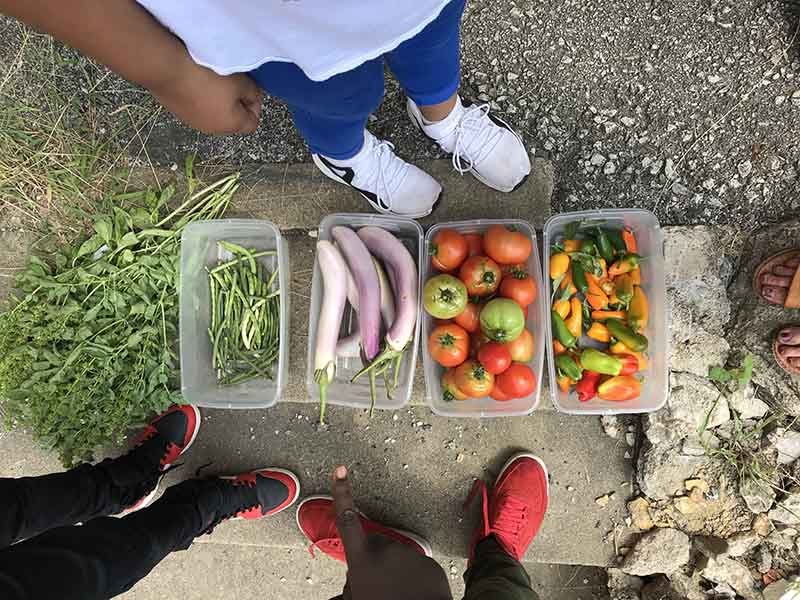 Cooking With Summer's Bounty
Friday, August 18th @ 12:00pm-1:00pm
Learn how to prepare the beautiful, fresh produce that you have harvested from your garden.  Is your kitchen counter covered with tomatoes?  Have zucchini coming out of your ears?  No problem.  Come learn about creative and healthy veggie recipes featuring summer produce.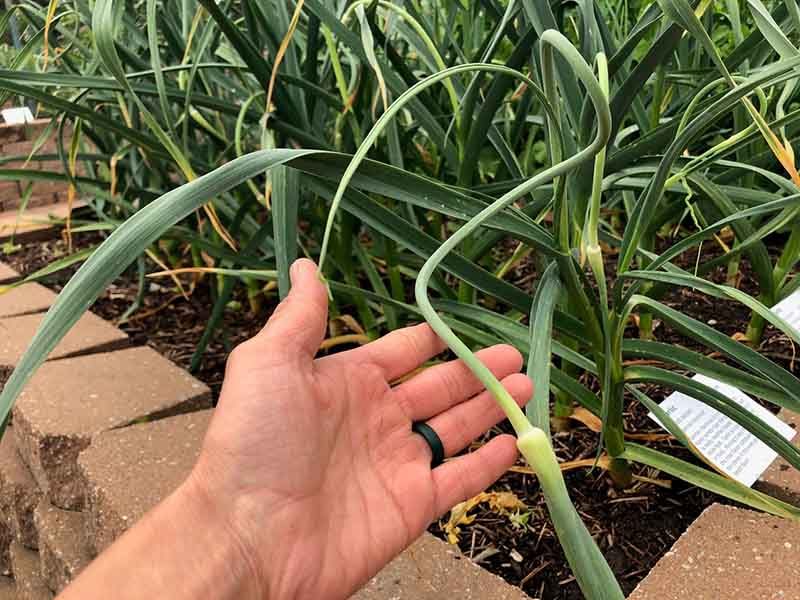 Growing Great Garlic & Onions
Friday, October 6th @ 12:00pm-1:00pm
Garlic and onions are the foundation of many recipes where they add so much flavor. They are some of the best crops to grow for eating year- round from your garden because they store well. Join us to learn how to grow them successfully and increase your harvest.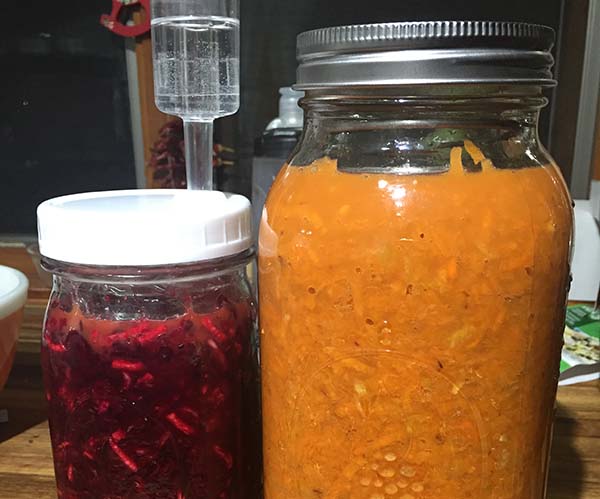 Fermenting 101
Friday, October 13th @ 12:00pm-1:00pm
Have you ever wanted to learn how to ferment your garden veggies? This "wild" fermentation workshop will not only show you how to preserve your garden bounty longer but also increase the number of beneficial bacteria and probiotics in your diet.
Giving Grove 2023 Workshops
For KCCG Stewards Only
| When | Time | Where | Workshop |
| --- | --- | --- | --- |
| Tuesday, January 26th | 6pm-8pm | KCCG | Engage Your Community - Important for anyone looking to increase community involvement in orchard activities. Learn how to engage community through Asset-Based Community Development and Asset Mapping. Appropriate for all orchards. |
| Saturday, February 11th | 10am-11:30am | Zoom | Holistic Spray in Pest Management - Class explains how to utilize Michael Phillips' Holistic Spray method in your orchard. Recommended for all orchards installed in 2021 or earlier. |
| Tuesday, February 14th | 12pm-1:30pm | Zoom | Pests and Pest Management In Your Orchard - Beginning pest management. This workshop will walk through the basics of pest management from spray equipment and how to spray to the different types of sprays you will be using in your orchard. |
| Thursday, Feb 16th | 12pm-1:30pm | Zoom | Dormant Season Pruning - Learn the basics of pruning in the comfort of your own home. |
| Tuesday, February 21st | 12pm-1:30pm | Zoom | Intermediate pest management. This workshop will focus mainly on fruit pests and spray timing for most Giving Grove crops. |
| Friday, Feb 25th | 10am-2pm | Anita B Gorman Discovery Center | Includes 3 mini workshops on pruning, engaging your community, and "a year in the orchard" with a Q&A session. We will provide Bar-B-Que and a couple of sides but attendees are welcome to bring a dish to share. There will also be games and prizes! Address: 4750 Troost Parking Lot |
| Wednesday, March 1st | 2:00pm-4:00pm | KCCG | Dormant Season Field Day - Many species of fruits with some in the ground for 10+ years and some planted in 2021. Please bring your hand pruners! |
| Thursday, March 2nd | 12pm-1:30pm | Zoom | Advanced level pest management. Leaf spots, fruit rots, good bugs and bad, there are many reasons your fruits and trees might look happy or sad. This class will go in depth on multiple pests and other fruit tree maladies and how to address them. |
| Thursday, May 4th | 6:00pm-8:00pm | KCCG | Engage Your Community - Important for anyone looking to increase community involvement in orchard activities. We will customize your engagement strategy based on your orchard's location and identifying nearby resources within the surrounding community. Appropriate for all orchards. |
| Tuesday, May 9th | 12pm-1:30pm | Zoom | Preparing For Harvest - Important for orhards installed prior to 2020 and all sites with berries. How to: engage your neighbors, maximize this season's fruit production, keep the trees from getting picked too early, determine if the fruit is ripe, and more. |
| Saturday, May 13th | 9am-11am | Zoom | Preparing For Harvest - Important for orhards installed prior to 2020 and all sites with berries. How to: engage your neighbors, maximize this season's fruit production, keep the trees from getting picked too early, determine if the fruit is ripe, and more. |
| Tuesday, May 16th | 12pm-1:30pm | TBD | Orchard Basics/New Tree Maintenance - Mainly for young orchards and/or new stewards but a great refresher for all orchards. Lots of tree varieties, young and old, planted from 2008-2021 6917 Kensington Thursday Ave., KCMO, 64132 |
| Thursday, May 25th | 6-8pm | KCCG | Orchard Basics/New Tree Maintenance - Mainly for young orchards and/or new stewards but a great refresher for all orchards. Lots of tree varieties, young and old, planted from 2008-2021 6917 Kensington Thursday Ave., KCMO, 64132 |
| Thursday, July 13th | 2:00pm-4:00pm | KCCG | Fruit Preservation - This session will cover harvest and storage tips for keeping garden produce in optimal condition and touch on food safety principles for freezing and dehydrating as simple methods for preserving surplus. Address: 6917 Kensington Ave., Kansas City MO, 64132. Appropriate for all orchards. |
| Tuesday, July 18th | 12:00pm-1:30pm | Zoom | Orchard Biodiversity - Help manage pests and add fertility to the orchard floor. Learn about insectary gardens, beneficial insects and groundcovers, nitrogen fixers, pest deterrents, dynamic accumulators, and more. Appropriate for all orchards, especially those with a large stewardship team. |
| Tuesday, August 1st | 10am-12pm | KCCG | Summer Pruning & Maintenance - Will focus on older pear, apple, and Asian pear. Please Bring Hand Pruners! Focus is on regulating excessive growth and topping trees. Highly Recommended for All Orchards Address: 6917 Kensington Ave., KCMO, 64132 |
| Wednesday, August 9th | 6:00pm-8:00pm | TBD | Summer Pruning & Maintenance - Will focus on older pear, apple, and Asian pear. Please Bring Hand Pruners! Focus is on regulating excessive growth and topping trees. Highly Recommended for All Orchards |
| Thursday, August 17th | 10:00am-12:00pm | TBD | Summer Pruning & Maintenance - Will focus on older pear, apple, and Asian pear. Please Bring Hand Pruners! Focus is on regulating excessive growth and topping trees. Highly Recommended for All Orchards |