Anybody that knows Roger Shelton will tell you he's a numbers guy. He loves to count the quantities of all the various vegetables he grows at his raised beds and double ground plot at KCCG's Swope Park gardens, the Grandview School District Community Garden, and his home garden.
Roger is a regular fixture at KCCG. He spends a lot of days at KCCG tending to his garden and volunteering as a seed packer and planting seeds for our greenhouse transplants. One mid-summer day, he mentioned to some KCCG staff that he was going to grow a whopping one ton of veggies at his spring, summer, and fall gardens this year. That's a lot of food for one man to grow!
After hearing the goal of growing one ton of vegetables, one might think Roger is a life-long gardener. However, he only began gardening in 2015 at the age of 70, shortly after he retired.
"I believe everyone has a calling in life," said Shelton.  "After retiring at age 70, I never knew what my calling was, or did I just miss it? In 2015, the city of Grandview and KCCG put in a community garden. I thought it sounded fun so I rented a raised bed. It was fun and I met some great people. The next year, I rented two beds and started giving veggies away."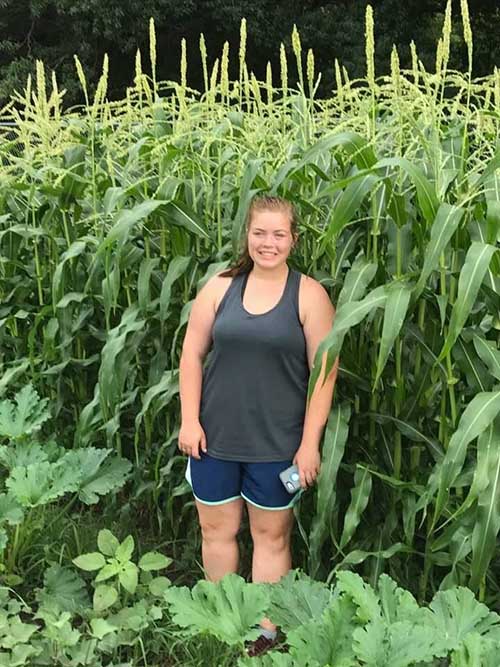 Roger became a KCCG member in 2016 and hasn't looked back. In 2017, he started gardening on a larger scale with his 14 year-old grand daughter, Ashley Shelton, and grew just over 1,000 pounds their first year, 1,400 pounds the next year, and around 1,800 pounds the following year.
Then came 2020 and Roger was hit with the three Big "C's" - Covid, Cancer, and Chemo. Gardening was scaled way back due to the pancreatic cancer Roger was diagnosed with that year and the following years while he was treated.
Thankfully, Roger pulled through and came back with more resolve than ever to grow even more veggies, but he needed help. That's where his friend Bob Smith entered the picture. Bob had already lent a helping hand with Roger's gardens during his treatment for two years, but once Roger was fully recovered, they were ready for bigger things.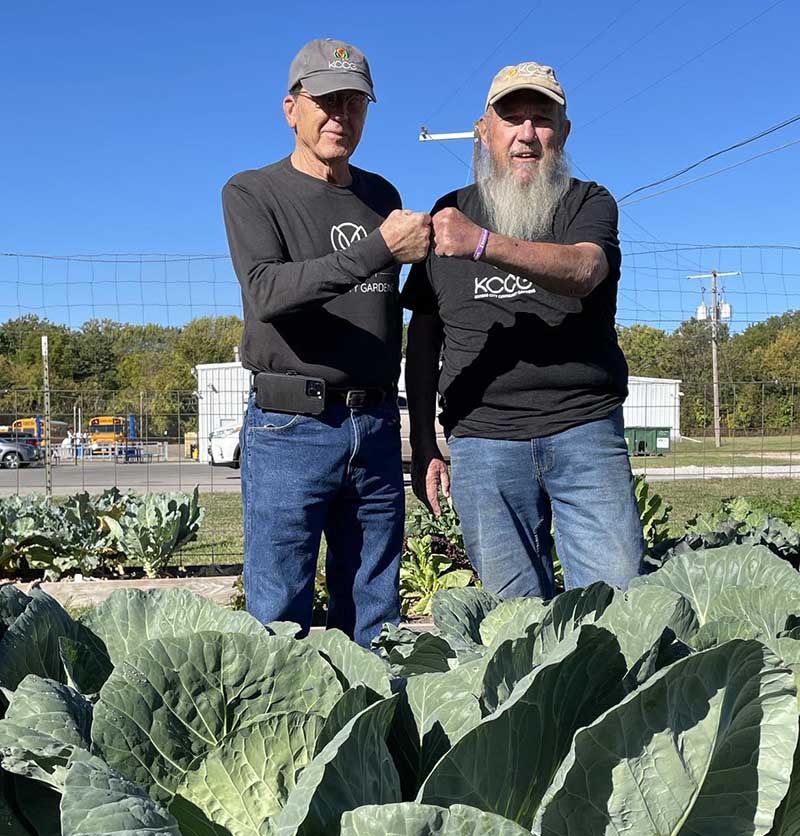 Roger got the idea to grow a ton of vegetables while going through treatment and the opportunity fell in his lap when KCCG's Garden Manager, Phil Meyer, approached Roger about renting a 40' x 25' unrented plot in early 2023. Roger reached out to Bob to see if he would once again help him out and Bob agreed.
Roger and Bob planted tomatoes, peppers, onions, zucchini, green beans, corn, white potatoes, sweet potatoes, okra, beets, lettuce, broccoli, Brussels sprouts, cauliflower, cabbage, and garlic at all of Roger's gardens at KCCG's plots and his home garden. Once the veggies were ready, Roger weighed them and kept track of how many pounds he harvested.
The hard work paid off - Roger and Bob officially harvested one ton of food on September 19th, 2023! They enjoyed as much as they could eat but also gave it away to family, friends, and friends of friends.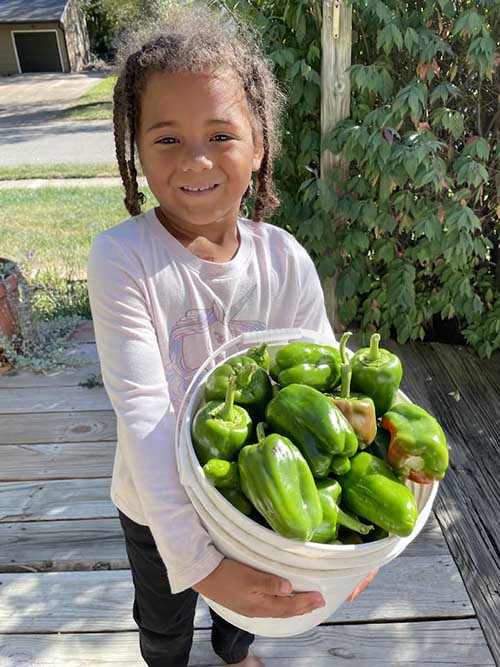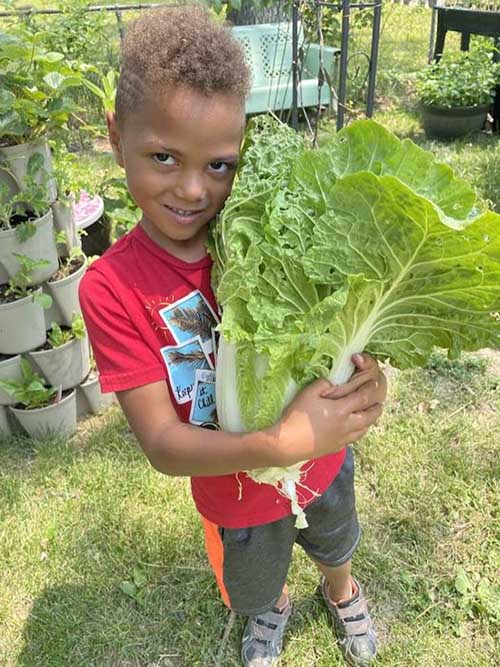 And he's not done.
"I loved it and realized this was my calling in life. I have had several opportunities to sell produce to people, Farmer's Market vendors, and a restaurant. Not my thing. I prefer to give it away. I love what I do and how I do it and I will continue growing vegetables as long as I am able."