How to tell that it is springtime in Kansas City… Have you had rain, snow, ice, and 80 degree temperatures all in the same week?  If the answer is yes, then you know it's spring in KC!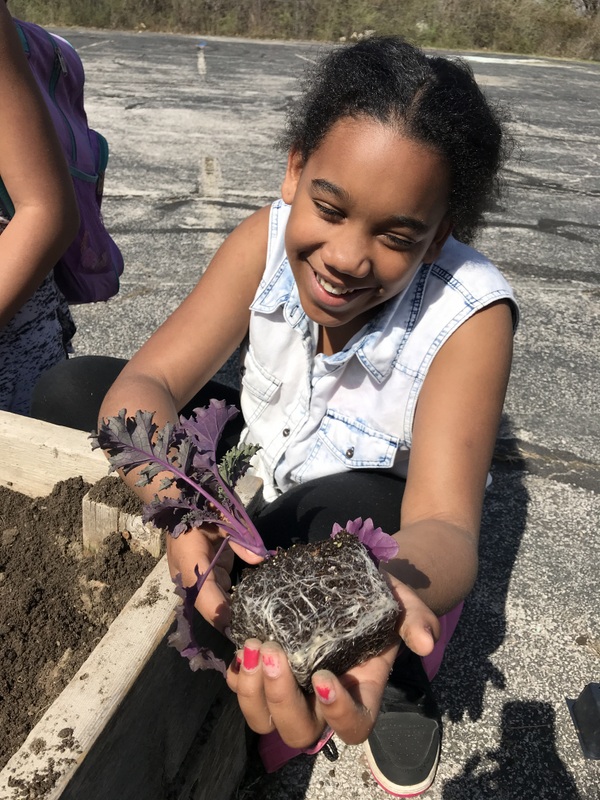 This past week has been incredibly busy as schools worked to keep gardens covered with row cover and old bedsheets to protect the plants from the deep freezes. Some of our schools used the extra time indoors to get creative with garden signs and vegetable markers! The second half of the week schools uncovered their plants so they could soak up the sunshine, while other schools rushed to get their plants and seeds planted so they can still enjoy a late May harvest.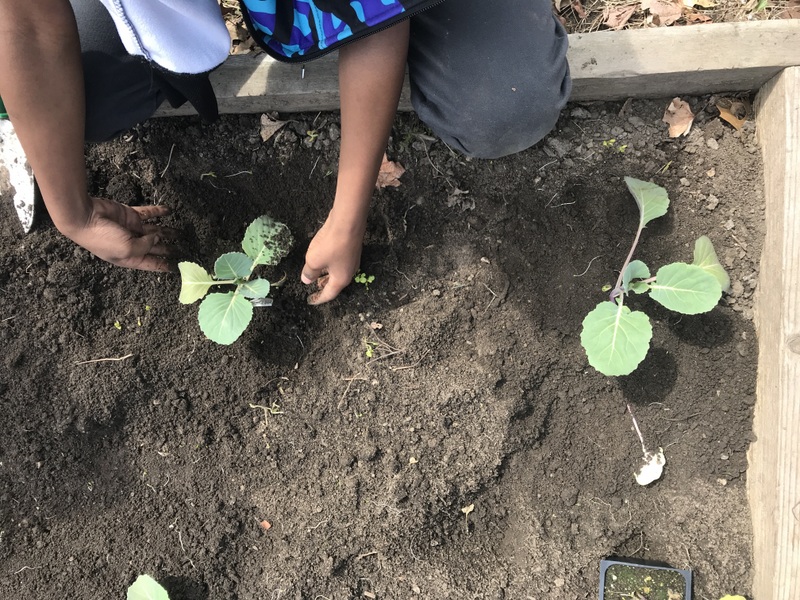 Now that your garden is planted, here are a few ideas of how to extend the garden learning to the classroom.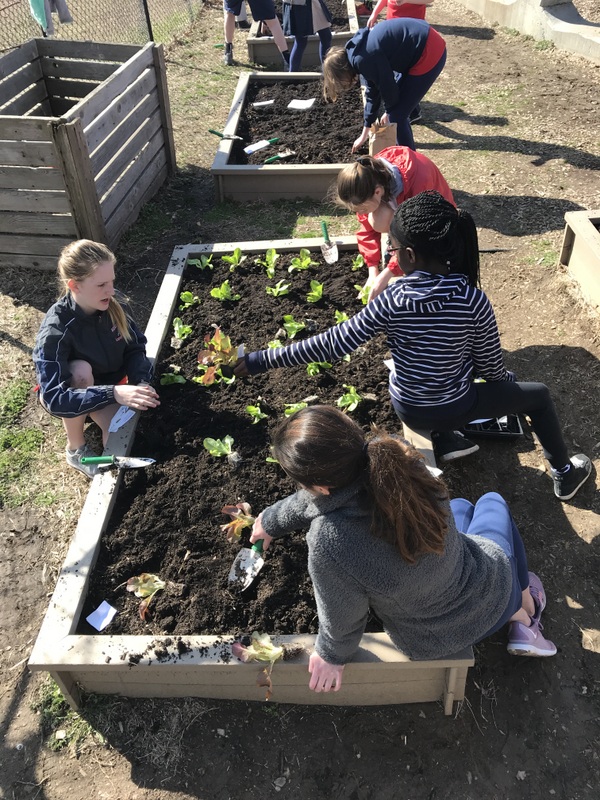 1) Using your leftover seeds, have students compare and contrast the different seeds.
How are they the same? What is different about them?

Have students sort the seeds into different piles.

Draw the different seeds, noting sizes, shapes and colors.

Mix seeds into rice and have students pick them out and sort them out.

Read "The Surprise Garden" by Zoe Hall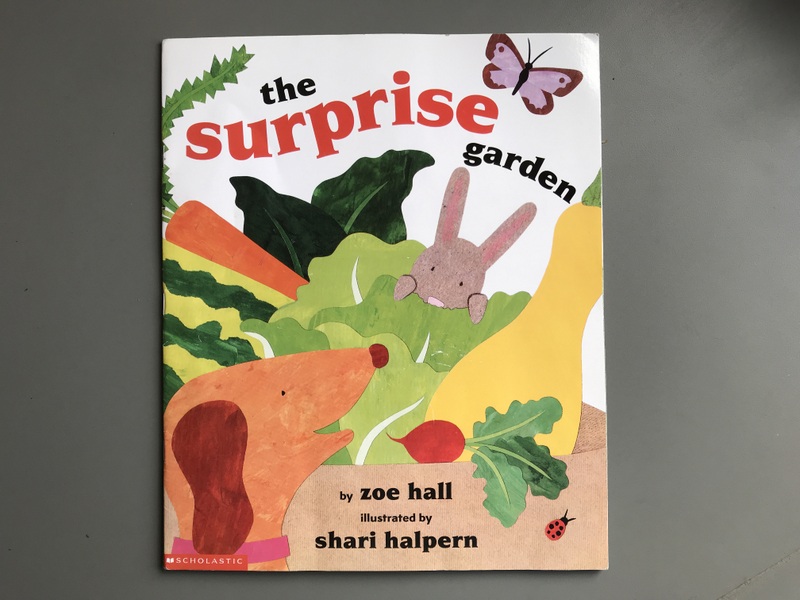 2) Create a garden map.
Draw pictures of your raised beds and mark where you planted each vegetable.

Have students draw the different stages of the garden with the seeds and sprouting seedlings. For transplants, have students draw the root systems that are growing underground.

Have students measure and chart the growth of their veggies throughout the growing season. Use this chart to make hypotheses and estimations about how big the plants will get and how long they will take to be ready for harvest.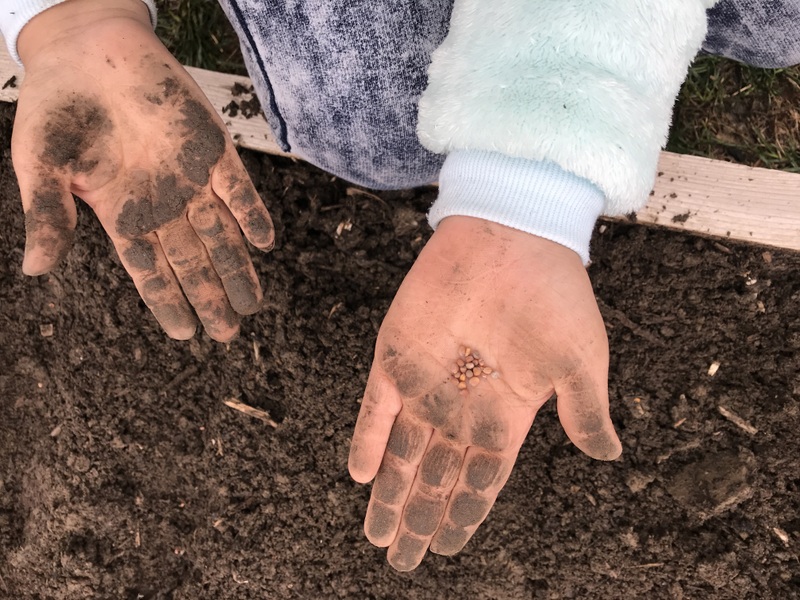 3) Create a garden task list.
Make a list of the different jobs for taking care of the garden (ex: watering, weeding, removing pests, harvesting) and hang that list up in the classroom.

Divide up the responsibilities between the days of the week and the students and/or different classes taking care of the garden.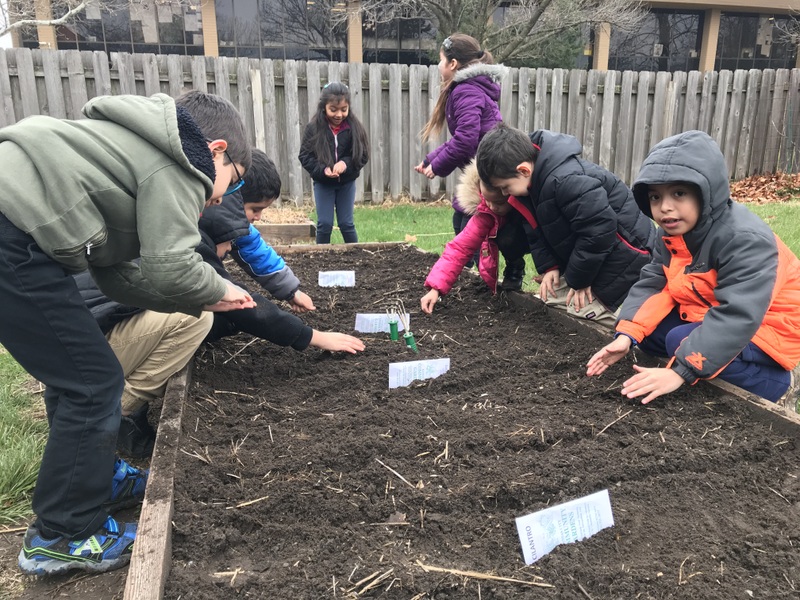 And last but not least, hope for continued sunshine and warming temperatures!