June 4th to October 19th
Mon-Fri:  9am-5pm
Summer Saturdays: 9am-12pm
Closed Sundays
NOTE: Only Self-Guided Tours are available on Saturdays

Guided Tours are $2/person
Self-Guided Tours are Free
Donations Accepted
To book a tour:
 Email: nikki {at} kccg.org
Phone: (816) 931-3877 ext. 320
If you don't receive your tour confirmation by email within 3 business days, please call us that number above.
The mission of the Beanstalk Children's Garden is to inspire young people to make healthy food choices as they see, smell, touch, and taste growing plants.
All of the Beanstalk Garden programming takes place in the Beanstalk Garden. Today's students are active participatory learners. In the Beanstalk, they observe, infer, ask questions, and think reflectively in all of its six gardens: The Vegetable Garden, The Fruit Garden, The Herb Garden, The Seed and Grain Garden, The Curiosity Garden, and The Water Garden.
Beanstalk staff guide visitors' interactions with plants growing in the garden. Activities incorporate nutritional experiences with growing plants as the seasons change.
Walk through gardens full of flowers, herbs, veggies and grains at your leisure. Smell the lavender. Taste four kinds of mint. Pick a fresh raspberry. Admire the multi colored coleus. Peek into the gourd house. Feel the Lamb's Ear, but not the prickly cactus.
Kansas City Passport to Adventure: Bring your passport or pick one up when you come. Answer the Beanstalk question in your passport book to get a destination stamp. Not familiar with KC Passport to Adventure? Visit KCpassport.com.
Admission is free for self-guided visitors  - just check in at the office!
Additional Tour Info:
Guidebook is available for self-guided tours.
Garden paths are paved and fully wheelchair accessible.
All plants are labeled with names and information.
Picnic tables are available with reservation.
The Beanstalk Garden is an approved field trip site for Girl Scouts to complete badge requirements.
Homeschool groups may call for special tours and educational opportunities.
Donations are appreciated!
The Beanstalk Garden Staff
Lois Hutchins
Beanstalk Garden Coordinator
Favorite vegetable? Sungold cherry tomato
Favorite garden? Grain Garden
Favorite plant to show kids in the garden? Sensitive Plant, because it's like magic.
Stacy Lasley
Greenhouse Coordinator
Favorite vegetable? Lunchbox peppers
Favorite garden? Water Garden
Favorite plant to show kids in the garden? Mulberry tree, because it's ripe early, it tastes good, and produces an abundance of fruit.
Nikki Schaper
Beanstalk Garden Assistant
Favorite vegetable? Swiss Chard
Favorite garden? Vegetable Garden
Favorite plant to show kids in the garden? Toothache plant, because I love seeing the surprise on kids' faces when their mouths go numb.
Christine Don
Community Gardens Assistant- AmeriCorps
Christine has a background in art and is an avid home gardener. She loves art, plants, cooking, kids, sunshine, and rain. Growing up in the beautiful Midwest, she gained a love for vast open landscapes. Taking regular trips to the concrete urban landscapes of Taipei, Taiwan, she has also cultivated a love for cities and different cultures. Having both eastern and western influences and urban and country experiences, she finds a love for blending and preserving the two cultures through art, cooking, and planting.
Andie Conn
Beanstalk and Youth Gardens Assistant- AmeriCorps
"I love reading books, being creative, helping others, and (of course) gardening! I spent a year teaching English in South Korea, and they had lots of gardens there, even in the big city. Gardens are one of my favorite places to be, because they are beautiful and inspiring. It's magical to watch seeds grow into plants, flowers, and even fruits and vegetables! I think it's important to learn that food (the good stuff that makes you strong and healthy) doesn't come from a package, but is rather the result of a patient, lovely growing process. I'm excited to share my joy of growing things and eating healthy foods with the kiddos this year at the Beanstalk Garden."
The sections of the Beanstalk Children's Garden include:
• The Vegetable Garden is filled with colorful plants that inspire children to make healthy food choices.
• The Fruit Garden is bursting with both common and uncommon berry bushes and fruit trees.
• The Herb Garden features different types of herbs used in cooking, fragrances, and medicines.
• The Seed & Grain Garden contains seed and grain plants such as corn, oats, soybeans, peanuts and popcorn.
• The Curiosity Garden is an exciting place for children to experience unusual plants like the sensitive plant.
• The Water Garden is home to fish, frogs, and water plants such as papyrus, water lilies and cattails
Some of the special plants at the Beanstalk Children's Garden:
Cotton
Eucalyptus
Peanuts
Lemon grass
Popcorn
Cilantro
Sunflowers
Sweet potato
Sweet sorghum
Figs
Gourds
Strawberries
Butterfly bush
Raspberries
Hardy cactus
Toothache plant
Giant hibiscus
Mouse melon
Lavender
The BEANSTALK Children's Garden Girl Scout Schedule Summer 2018
The Beanstalk Children's Garden, located at our Swope Park Community Garden at 6917 Kensington, is a unique and fun field trip destination for children of all ages.
Badge Workshops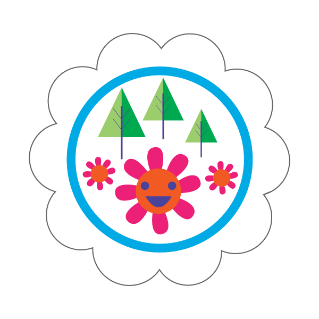 Daisies – Outdoor Art Maker Badge – Finding Art in All Aspects of Nature
June 2, 2018                10:00 – 12:00
Use all your senses as you explore our garden, making note of all the colors you see and sounds you hear! Then, try your hand at painting a landscape of your favorite plants, creating a maraca with recycled and natural materials, and learning the basics of Leave No Trace.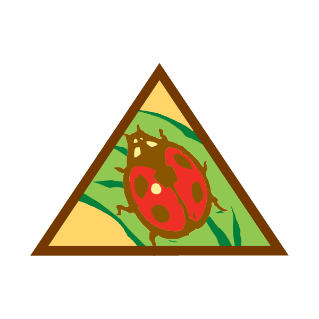 Brownies – Bugs Badge – Observing Insect Habitats
August 18, 2018         10:00 – 12:00
September 29, 2018    10:00 – 12:00
Bugs: find out how we can't live without them. Look for bugs in their garden habitats. Learn how to use a field guide to identify insects. Sort out "good" bugs and "bad" bugs for gardeners.
Take your Bug Craft home and share your bug expertise.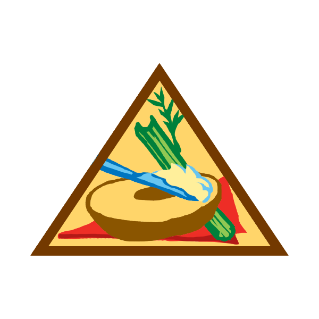 Brownies – Snack Badge - Snacks from the Garden
June 2, 2018                10:00 – 12:00
Get your snacks fresh from the garden instead of the corner store. Check out the plants in the gardens for sunflower seeds, popcorn, raspberries, and mini tomatoes Create a snack sampler and learn how to prepare a healthy garden recipe. Plan with friends what you will plant for a harvest snack party.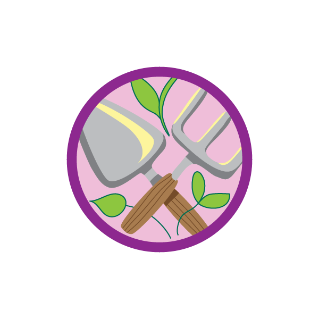 Juniors – Gardener Badge – Creating their Own Garden Design
May 26, 2018              10:00 – 12:00
August 25, 2018         10:00 – 12:00
Walk through the gardens full of flowers, herbs, and veggies then get started designing your own garden. It can be a large container or your whole backyard. Learn how sunlight, water, soil, and space, as well as experience and cost are essential to good garden designs.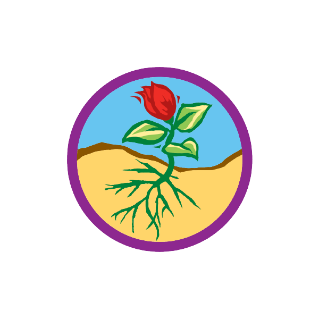 Juniors – Flowers Badge – Creating a Neighborhood Flower Guide
July 21, 2018              10:00 – 12:00
Flowers bring beauty, joy, perfume, medicine, seeds and good nutrition to our lives. Observe the many different flowers in the fruit, herb, grain, vegetable, curiosity, and water gardens. Become a flower expert making your own personal Neighborhood Flower Guide.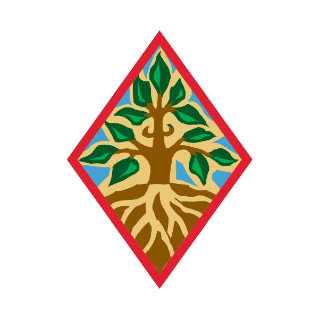 Cadettes – Naturalist – Trees
June 16, 2018              10:00 – 12:00
Come relax in the shade of our many fruit trees. After learning all about trees and what they can provide for us, use your detective skills to identify which tree is which by their leaves. It's harder than you'd think! Finish the day by designing your own tree house and tree garden and doing a tree craft with all-natural materials.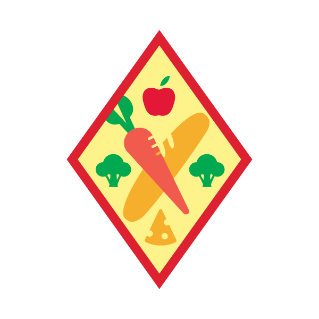 Cadettes – Eating for You Badge– Find Out How Healthy Habits Can Help Your Beauty Shine Through!
June 2, 2018                10:00 – 12:00
Can making healthy food choices really increase your energy? Do antioxidants and proper hydration give your skin a natural glow? Is added sugar really hiding in your favorite snacks? Find out the answers to these questions and more, while learning some new recipes and tasting an easy-to-prepare healthy snack!
There is a $3 fee for each girl and adult participant. Badge not included.
Please remember to wear tennis shoes.  Sunscreen and water bottles are recommended.