This week we are highlighting our Garden Signs! We created these veggie signs as a way to engage more people in the garden by sharing what is growing.
The signs all follow a similar format each of them explaining: 
Varieties of the veggie that SYG offers

Real photos of the veggie as a seed/transplant & fully grown plant to help with plant identification 

Health benefits 

Tips on harvesting via a photo, instructions and/or a link to a video 

Recipe from our collection
Check out our blog post here to learn more about them. 
New this spring, we have all of our garden signage available in Spanish. Follow this link & scroll down to download the Spanish version.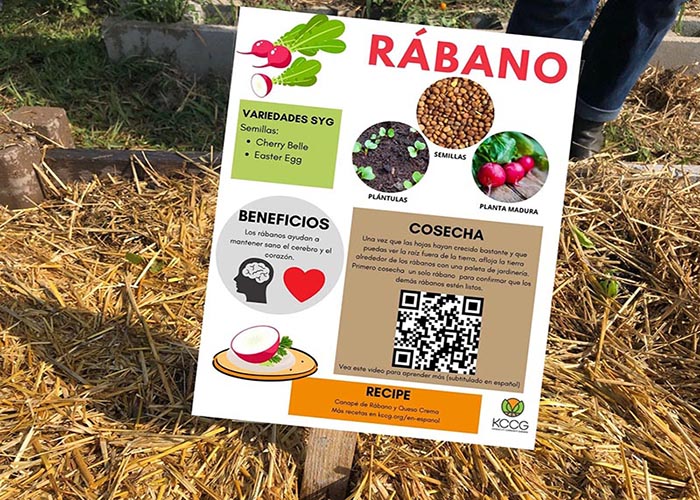 We'll be accepting spring orders until April 1st, so please reach out to your SYG coordinator with any questions.
Happy gardening all!