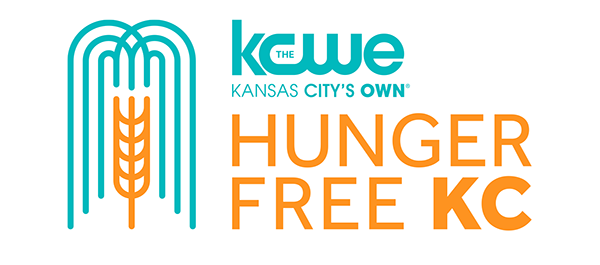 Kansas City Community Gardens
At Kansas City Community Gardens, we believe that everyone – regardless of their income or the neighborhood where they live - should be able to enjoy healthy foods. We're on a mission to help families, schools and community groups grow their own healthy fruits and veggies!
KCCG is a non-profit organization that works to make gardening affordable and accessible, particularly for people with limited incomes. We offer low-cost seeds, plants and garden supplies along with rental plots and garden tilling services. We also offer free educational workshops and technical assistance – ensuring that everyone who is willing to roll up their sleeves and dig in the dirt can be a successful gardener. All our products and services are offered on a sliding fee scale, based on household income.
We're proud to support a network of more than 3,000 backyard gardens and 750 school and community gardens and orchards, located all across the KC metro. Last year, our support reached more than 42,000 households who grew more than 1 ½ MILLION pounds of healthy foods. Together, we're growing a healthier and greener Kansas City!
Kansas City Community Gardens empowers low-income households, schools and community groups to grow their own vegetables and fruit. We're here to provide affordable resources and share knowledge so that anyone who is willing to roll up their sleeves and dig in the dirt can be a successful gardener! We offer a membership program for home gardeners. Members receive access to low-cost seeds, plants, supplies and services. Annual membership fees range from $2 to $25, based on household size and income.
Give a Gift
Gifts to KCCG help subsidize the cost of seeds, plants and services, making them affordable for gardeners of all income levels.
Volunteer
Volunteers play a vital role in KCCG's mission!
Lend your sweat and energy to a community garden in your neighborhood, or come join us to pitch in at KCCG's headquarters.
We welcome both individuals and groups.
KCCG's Headquarters are located in KCMO's beautiful Swope Park. Here, you'll find our retail store, where you can purchase plants, seeds and supplies, our two greenhouses and a large rental plot garden, where gardeners can rent raised beds and ground plots.
The Beanstalk Children's Garden
The Leanna Flandermeyer Beanstalk Children's Garden, also located at KCCG's Swope Park Headquarters, is a unique urban learning environment where children are invited to see, smell, touch and taste growing plants. As kids make their way through the garden, they learn how their food is grown, discover new healthy favorites and leave inspired to make healthy choices.
KCCG offers guided group tours for $2/person. Please schedule group tours in advance by emailing us at the link below or calling 816.931.3877 Ext. 302. Families may visit the garden for self-guided tours without scheduling in advance. Self-guided tours for individuals and small families are free (donations accepted).
KCCG Headquarters
6917 Kensington Avenue
Kansas City, MO 64132