This week, SYG is excited to highlight another wonderful program here at KCCG, the Community Partner Gardens (CPG) program. We asked Carter, the Community Partner Gardens Coordinator, to give us an overview of the program and here is what he had to say –
The Community Partner Gardens program's mission is to assist community groups, faith-based groups, neighborhoods, and other organizations in growing a successful vegetable garden. Across the Kansas City area, the 310 CPGs grow vegetables to improve service to their community by providing food, opportunities for nutrition education, skills development, recreation, and therapy to clients.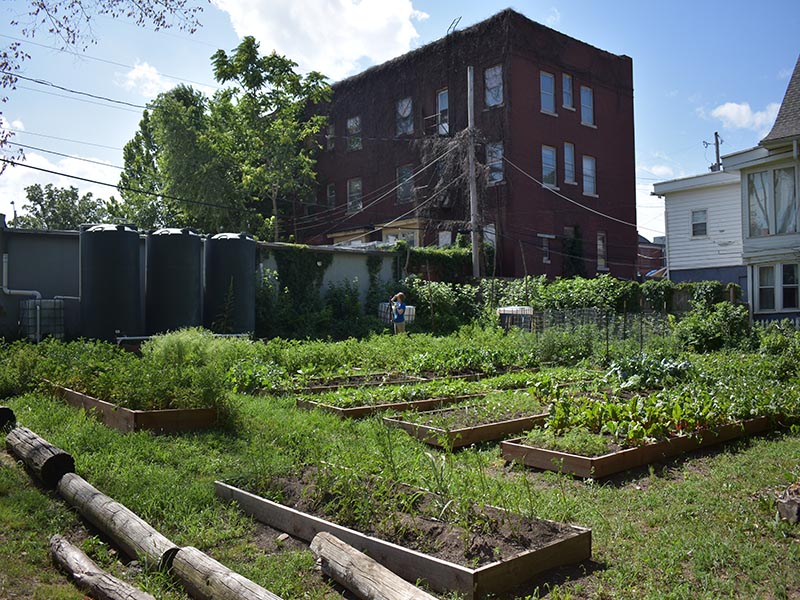 Most CPGs fall into at least one of these categories: Rental Plot Garden, Group/Youth Garden, and/or Donation Garden. At rental plot gardens, each person has a designated area or bed and they get to choose what grows in it. Group and Youth gardens decide together what they want to grow and all work together to make their garden a success. At donation gardens, volunteers or agency staff grow produce to donate to a local food pantry or social service agency.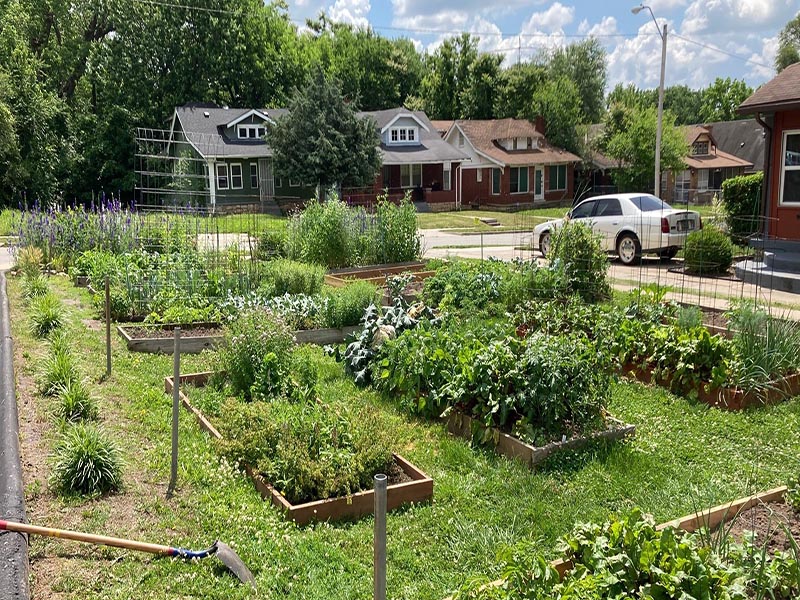 With their free KCCG CPG membership, donation and group gardens can purchase low-cost transplants at the "Green Card Membership" prices: $0.50 for a 3-pack of transplants, $0.20 for a pack of seeds and $1.00 for a pack of specialty seeds. All CPGs have access to low-cost garden supplies, including: straw, mulch, tools, row cover, tomato cages and more. Our partners also have access to low-cost tilling, grant opportunities, garden education, and technical assistance from the CPG staff.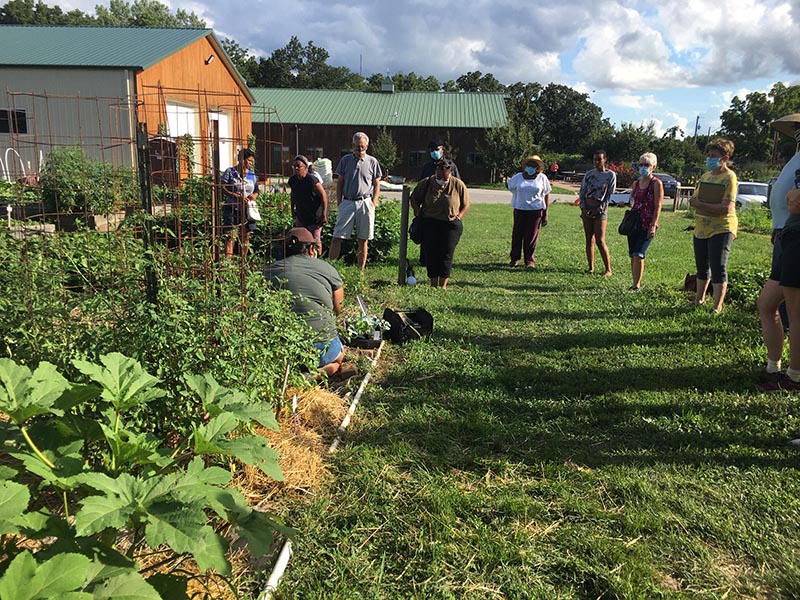 Each year, the approximately 300 CPGs who are members of the KCCG program, serve a combined total of about 8,370 households by producing, on average, 397,297 pounds of produce.
Thanks for sharing Carter and keep up the good work CPG!
If you're interested in getting involved with an existing Community Partner Garden, check out this map to find one near you! Or if you think a community group you're involved with would like to start a garden, contact the CPG team here.