This post was written by students at Accelerated Schools of Overland Park.
Here at the Accelerated Schools of Overland Park, we host an Environmental Science class. As part of this class, we maintain a school garden which has three eight-foot by four-foot raised beds.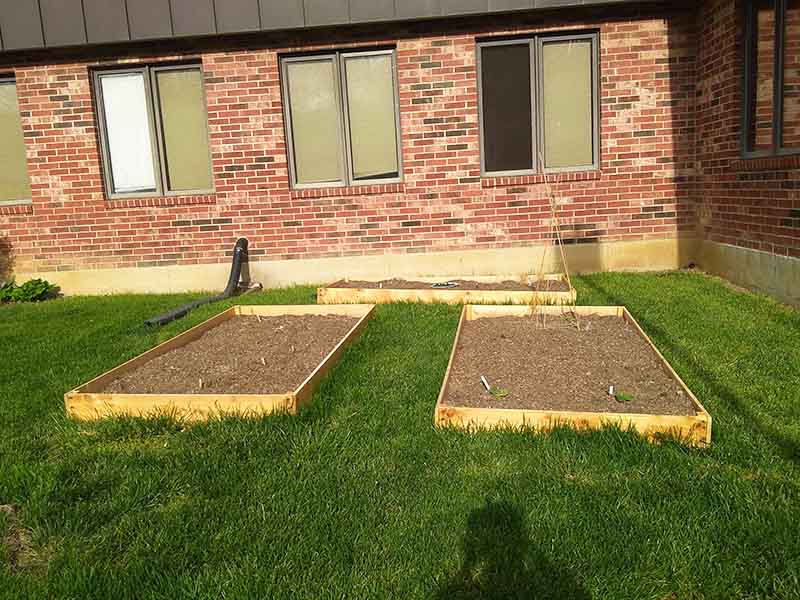 This past fall, we completed our harvest of tomatoes, herbs, hot peppers and sweet peppers. We have used our harvest to make salads and salsa for our school. At the end of the season, the plants were removed, and we covered the soil with straw to preserve the soil over the winter and provide it with nutrients. 
To extend our harvest, we built a hoop house by drilling metal straps into the sides of our raised beds and curling PVC pipes over the top. This required a lot of team work. One person had to bend the pipe around the bed and hold it into place, while another person drilled the pipe strap. After all three pipes were in place, we covered it with a sheet of polythene plastic. To ensure a tight fit, we made knots using duct tape. In the end it looked like a giant piece of candy!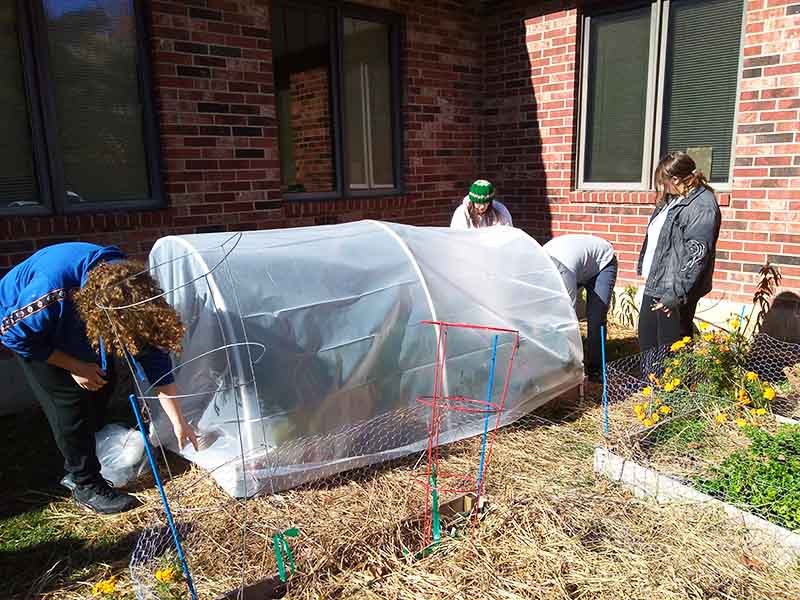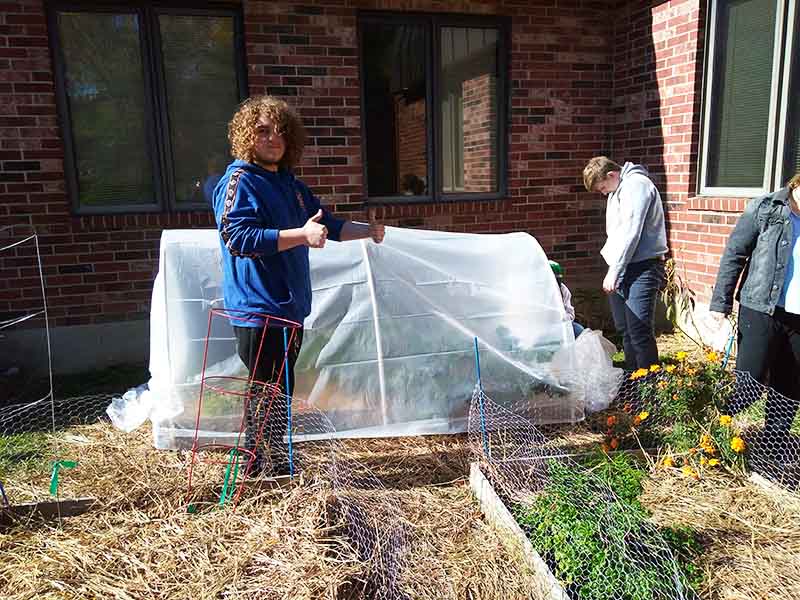 The hoop house insulates the plants and blocks out wind, and it warms the plants underneath due to the greenhouse effect. Despite this warmth, we are still mindful about the plants we grow. We've chosen to grow all cold hardy plants, which include broccoli, kale, and lettuce. We also planted radish seeds just before winter break.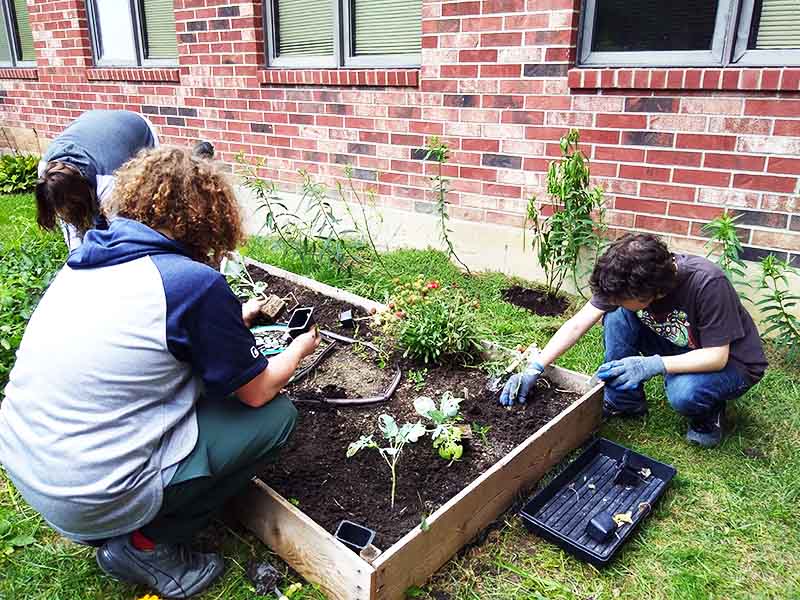 Last week, Hannah from the Kansas City Community Gardens came to see our garden and help us plant garlic in one of our beds. This summer we hope to harvest our garlic as well as plant and/or harvest berries, more tomatoes, and lunchbox peppers.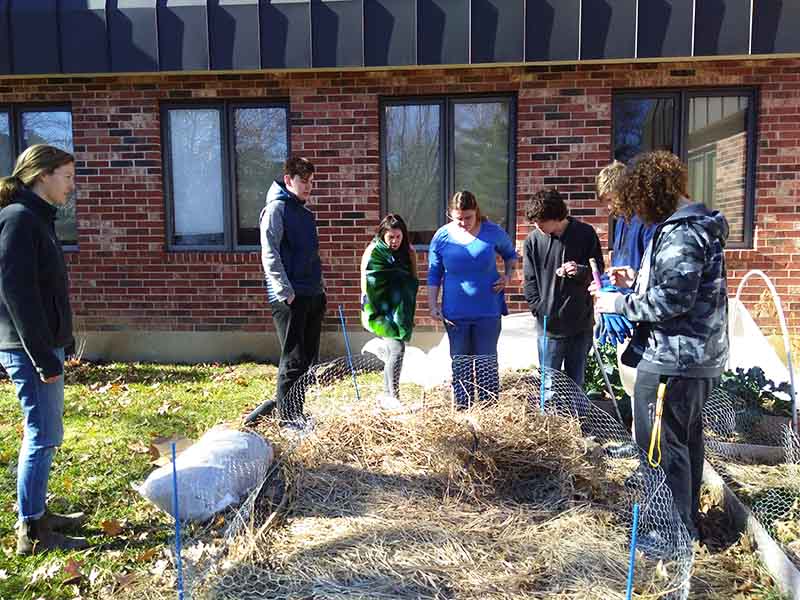 If you're interested in having your schoolyard garden featured in our Spotlight series on our blog, email syg@kccg.org!