One thing I love about our SYG program is that we get to connect with schools and support their vision of a successful SYG. Each of our 200+ schools then end up having their own unique mission and vision for their garden. As a way to celebrate the variety of our schools, our new summer blog series will zoom into what's been going on at some of our sites. Enjoy the summer spotlights and please email us if you'd like your garden to be featured.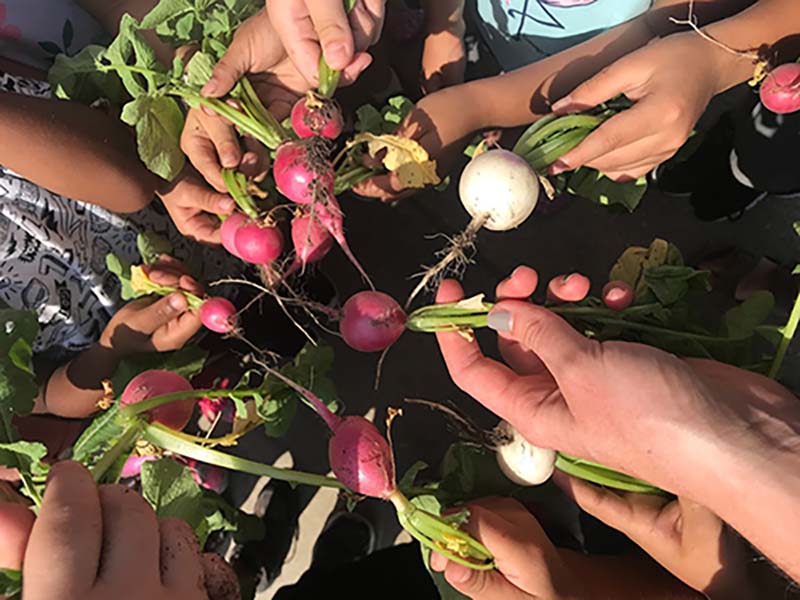 Our first spotlight school for the season is Hogan Prep Middle School, a charter school in Kansas City, MO. The gardens at Hogan Prep had not been planted for a few seasons and were overgrown with weeds. Social worker, Arthur Seabury, wanted to change that and lead the way to rebuild the raised beds in March.
Mr. Seabury, a certified trauma practitioner, mentors students in the Trauma and Grief program at Hogan Prep. Coupled with his years of experience and training in the fields of substance abuse, loss, grief, PTSD and trauma, Mr. Seabury recognized how important gardens could be to his students' healing process.
In the garden, Mr. Seabury discusses ideas surrounding the connection between how we care for the plants and how we care for ourselves by making healthy, safe and good life choices.
Curious how his first couple planting seasons went, I asked him a few questions.
What did the students decide to name the gardens?
A Peaceful Place, because this is their space to find peace in themselves.
What were the students' first reactions to gardening?
At first the student were not serious until we discussed how it will impact their lives.
What did the students enjoy the most in the gardens?
Eating the greens as a salad in class, taking food home and pulling the weeds!
One of Mr. Seabury's favorite moments in the garden was when his students harvested/prepared collard greens and ate it with the rotisserie chicken that Mr. Seabury had brought in to share.
What did they not enjoy doing in the garden?
Students did not like the bugs and worms!
What surprised you while gardening with students?
The students who requested to join after we began our work.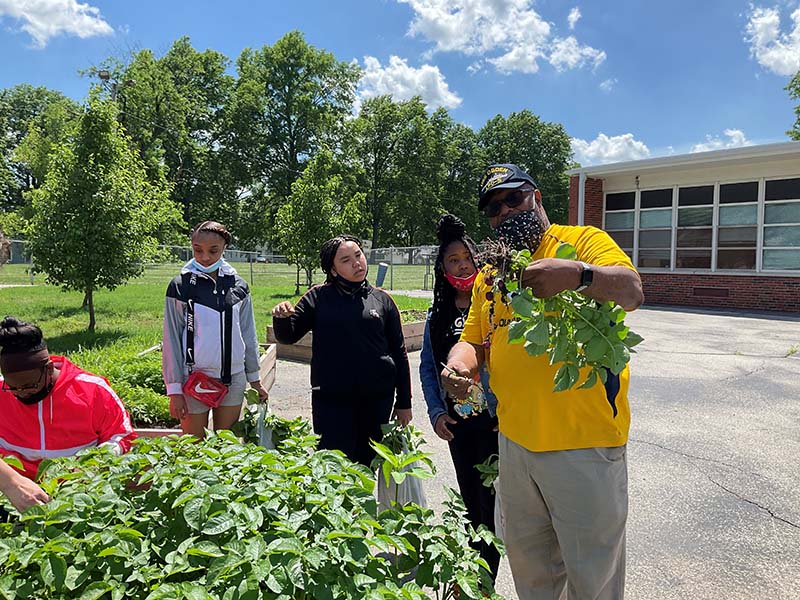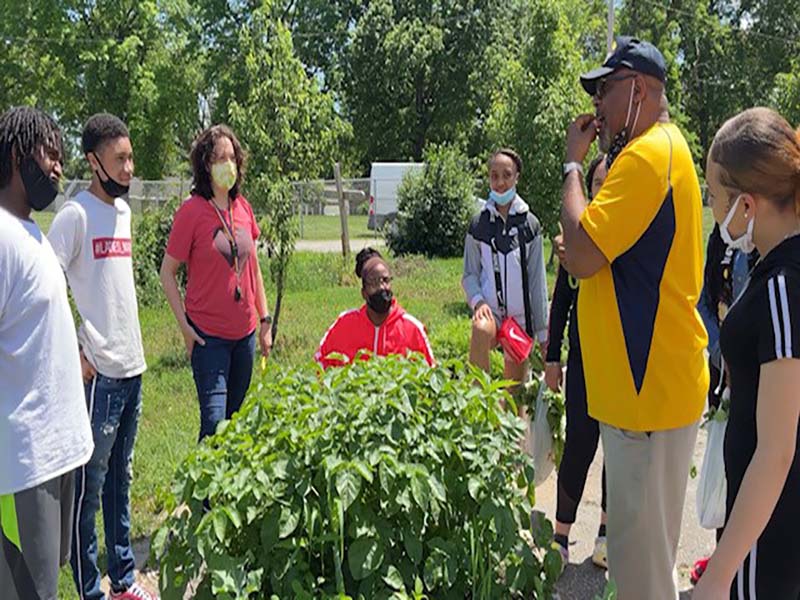 What, if any, changes did you notice in students throughout the gardening season?
I saw them come in and become very protective of their garden chores, but then they started to become a community of gardeners working together.
Would you garden differently with students next fall?
Yes. I would try to expand the garden by renting a tiller and using the ground space that we did not use.
What was your overall experience in the garden? 
Students were very inspired and attentive. They were very grateful to see growth from their labor.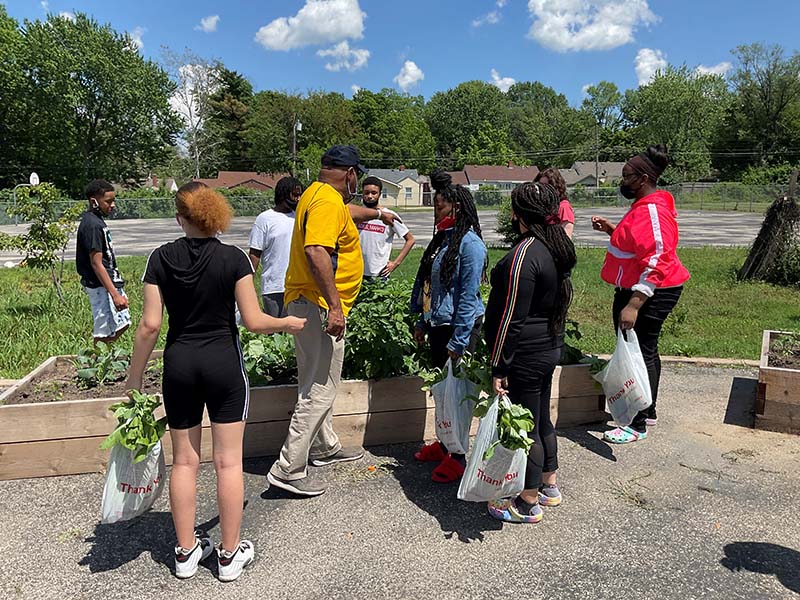 Something Mr. Seabury is looking forward to is holding garden club over the summer for the students that are interested in gardening over the summer months.
Job well done Hogan Prep Middle School!