With spring just around the corner, we're getting excited to start dreaming with schools about what they'll grow in their gardens this season!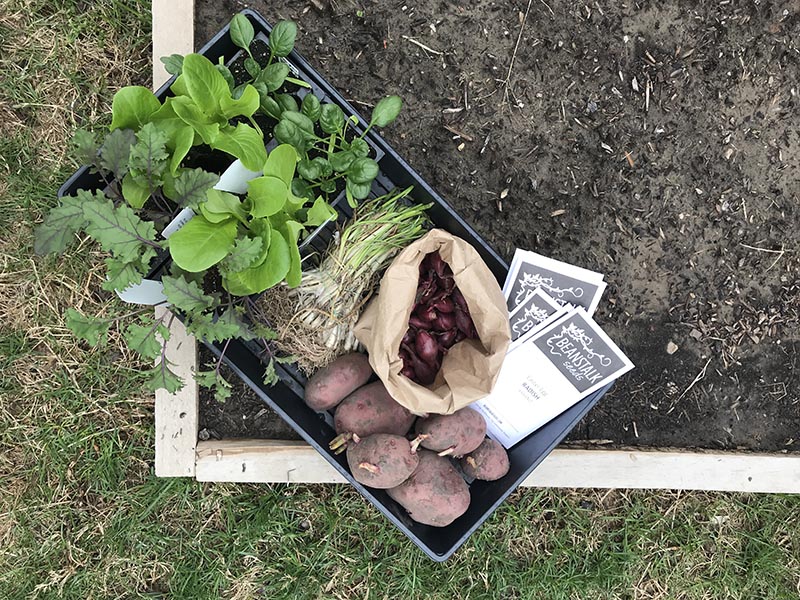 To assist with this process, we're holding our spring workshops over the next few weeks. The first is our Planting Planning Workshop, which is mandatory for all new garden coordinators. This training will be held in two parts. 
Part 1 will take place via zoom on February 26th

and we will discuss how to map out your garden, the different crop varieties we offer and walk you through how to place your spring order on our online ordering system. 

Part 2 will be held in-person on March 12th

in one of our demo gardens at KCCG headquarters. Attendees will learn tips and tricks for planting with students and have the opportunity to practice planting seeds and transplants with SYG staff. 
Our second workshop, Digging Deeper, will be held via zoom on March 5th. This training will be a resource share for any school looking for advice and support on incorporating their garden into Cafeteria, Curriculum and Community. 
If you are interested in joining us for any or all of these training sessions, please email your SYG coordinator to receive the workshop invite. 
Besides low cost plants and seeds, we are also accepting orders for garden supplies. Take a look at our Supply Catalog and kits and email your SYG coordinator with any requests or questions. 
In other exciting news, our new SYG t-shirts are arriving soon! Here is a sneak peak of the new design – "Not all Classrooms have Four Walls". Stay tuned for when ordering is available!