As we near the end of February, it's time to say goodbye to the winter construction season (November 1st – February 28th) and hello to spring planting (March 15th – April 8th)!
Before we close it out, we'd like to take a minute to say a few thank you's.
To the teachers, students and school leadership teams, thank you for prioritizing your school gardens and for all the hard work you put into building beds, shoveling soil and hauling wheel barrows on construction day.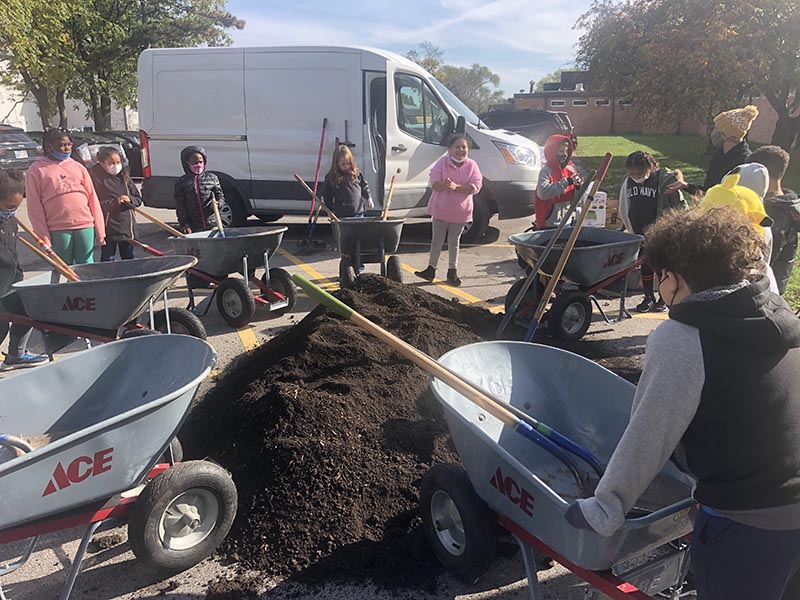 To our generous funders – the Goodcents Foundation, KC CAN! (Kansas City Children's Assistance Network), Missouri Department of Agriculture, Health Forward Foundation and Whole Kids Foundation, thank you for providing the necessary resources, tools, and materials to make each of these schoolyard garden project dreams a reality.
Because of all that hard work and generosity, the SYG team was able to:
assist 40 schools with new garden builds, compost top-offs, garden bed repairs, and/or expansions to existing gardens
build 79 raised beds for students, teachers and the school community to enjoy
move 134 yards of soil and compost to make sure gardens are fresh and ready for spring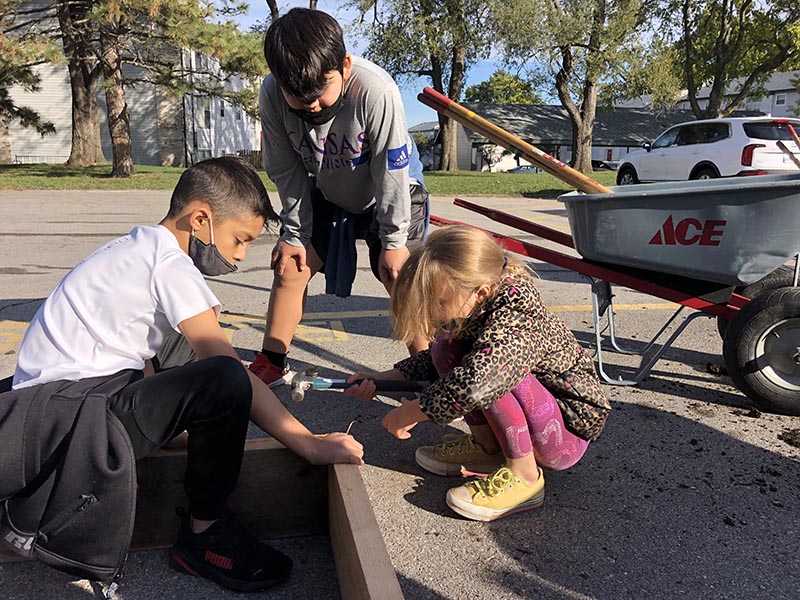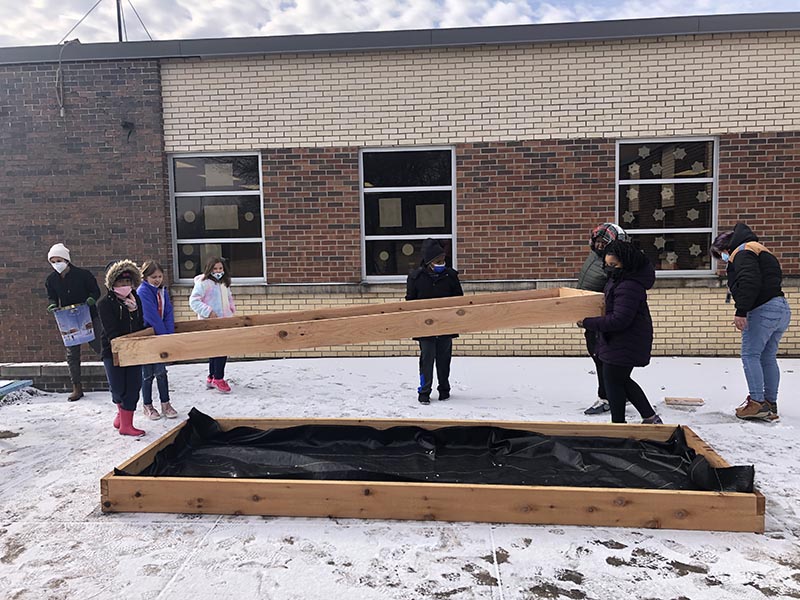 If you missed this construction season and think your garden might need a little TLC, our next construction season will run June 1st – July 31st. Please contact your SYG coordinator to make plans and get more details.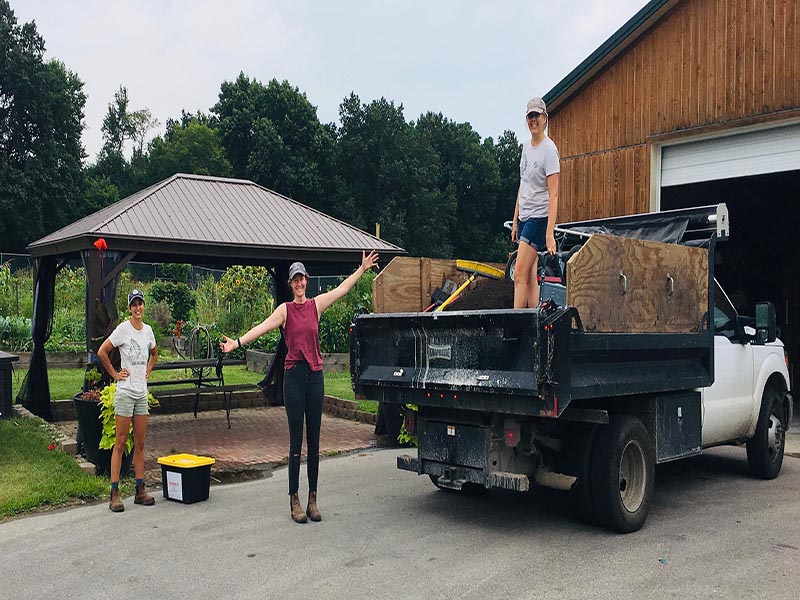 Thanks again and happy spring planting everyone!