Summary:
Today's lesson, Using Your Senses to Experience Nature, encourages students to take a walk in their neighborhood, explore their backyard or a nearby park, or even just sit outside and experience their surroundings, but all of it in a unique way. Touching the rough bumpy texture of a tree's bark, smelling a peony in bloom, listening to birds sing or the buzzing of a bee, watching a spider spin her web, and possibly even tasting a vegetable or fruit growing in their garden. Each of these are examples of how we can use our five senses to experience our natural world. As summer approaches, this lesson can provide a welcome break from all the online learning that is starting to wind down and as an added bonus, students will be getting some exercise and maybe even having a healthy vegetable or fruit snack!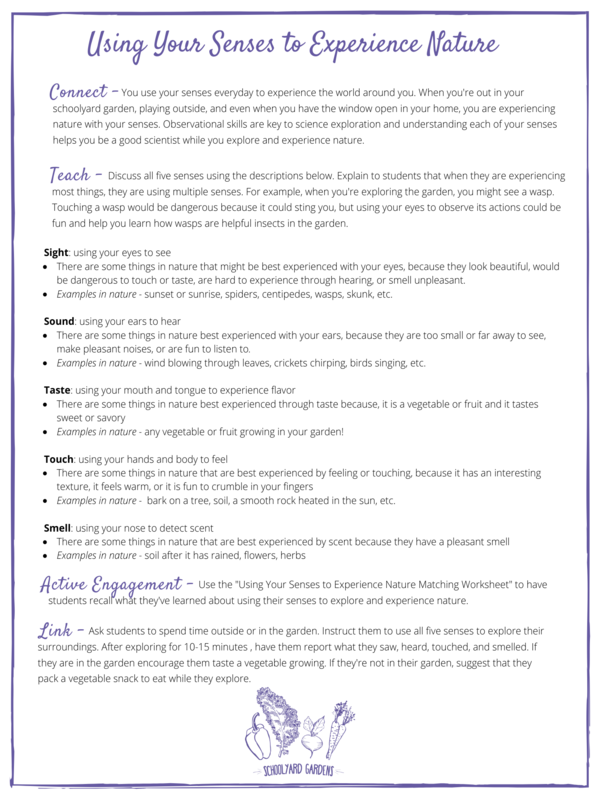 Additional Resources:
Learn more about your sense of taste with SciShow Kids – How do we Taste our Food? 
Learn more about sound with SciShow Kids – What is Sound? 
Try these fun at-home experiments using your 5 senses from The Dad Lab – 5 Senses Best Play Activities