Spring is in the air, and before you know it schools will be back gardening in their Schoolyard Gardens! This week I visited with a few of our Schoolyard Garden Preschools to get them excited and thinking about planting in their gardens again.
At Richardson ELC in KCMO we read books about the garden and then we made a garden plan of all the vegetables they would like to grow in their spring garden.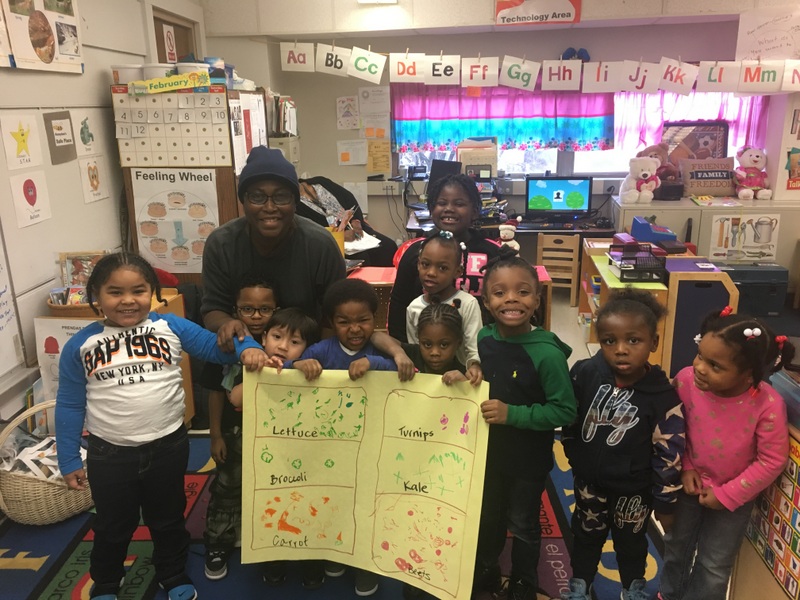 At Paper Pencil Play in KCMO we made a list of all their favorite vegetables and then a list of vegetables they've never tried before but would like to grow.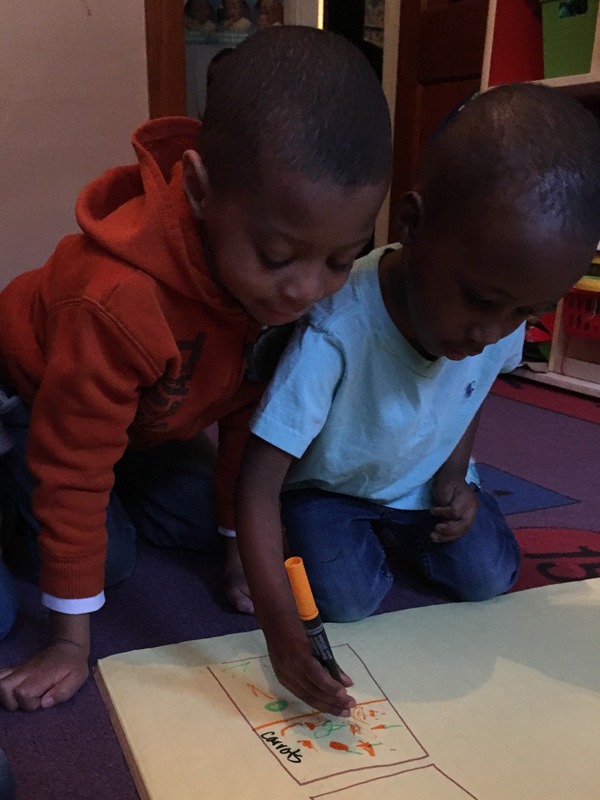 This spring Christot's Montessori in Shawnee is assigning each of their three classrooms a raised bed.   Each classroom will oversee the planning, planting, watering and harvesting of their own raised garden bed. They told me they wanted to plant that day, they can't wait to get started!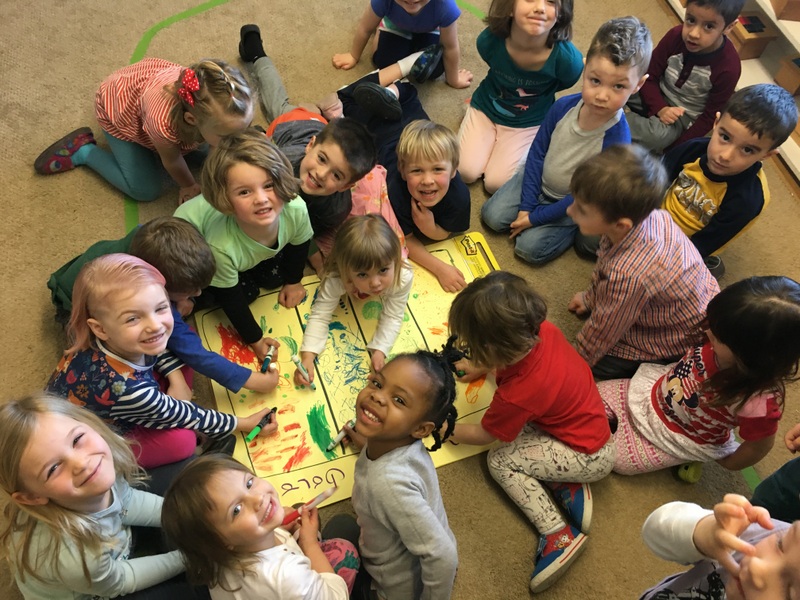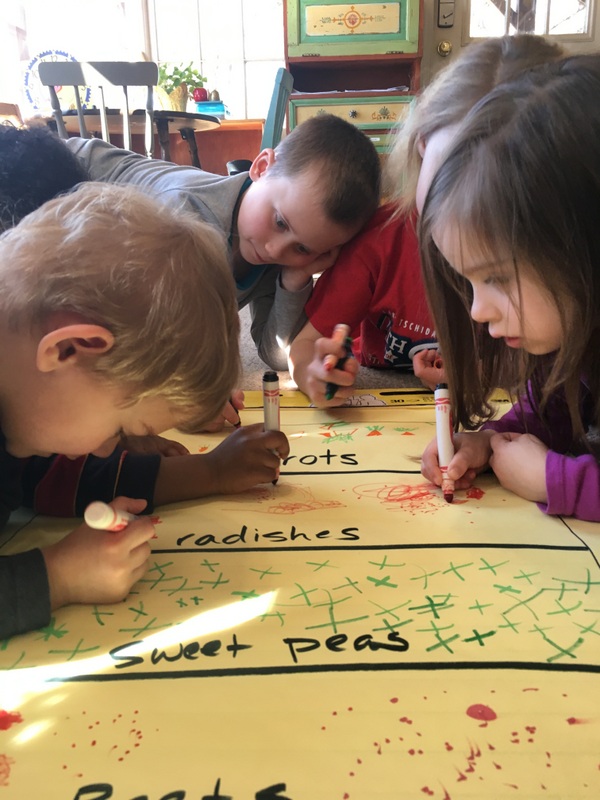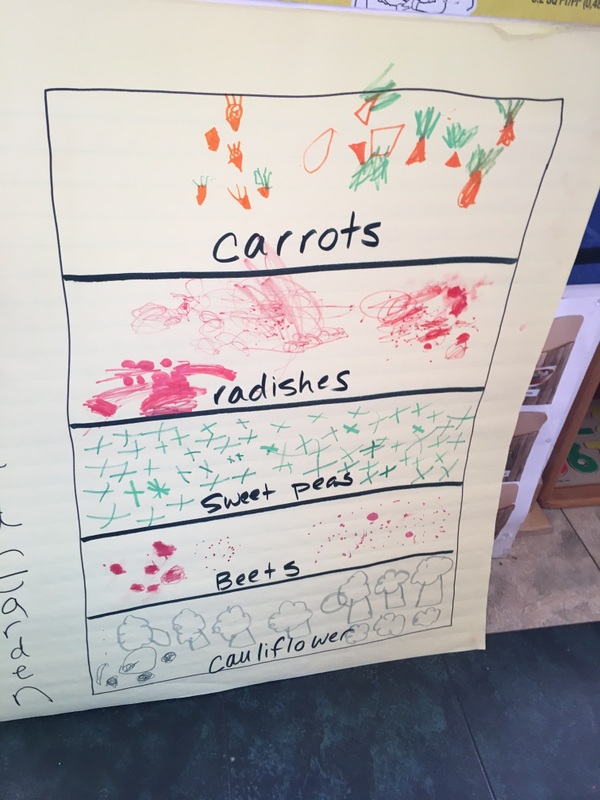 Planting seeds with younger students can sometimes be a challenge so it doesn't hurt to get some extra practice in. At Rosehill ELC we practiced planting pretend seeds in straight lines with plenty of space so that they have room to grow into healthy plants.
At Our Lady Montessori in KCK students practiced planting in their pretend garden. After the pretend garden was planted they counted and compared the pea seeds and radish seeds they planted in garden.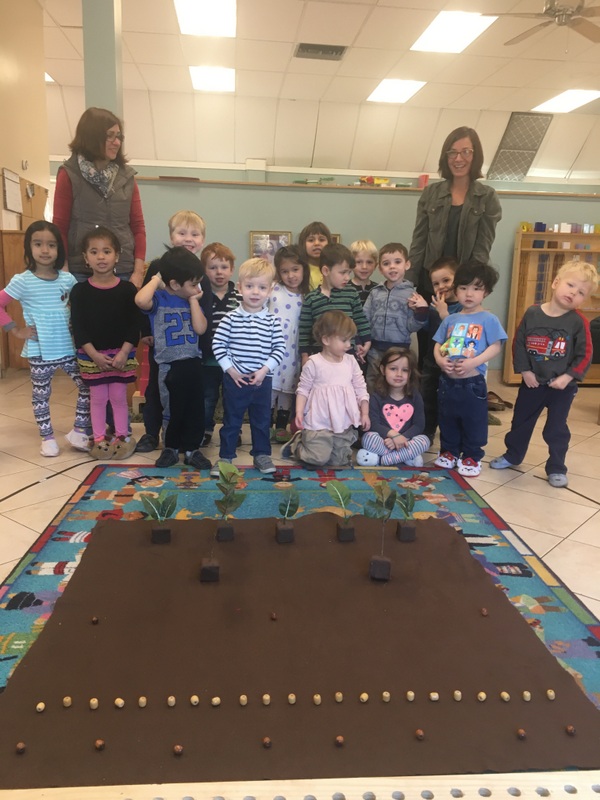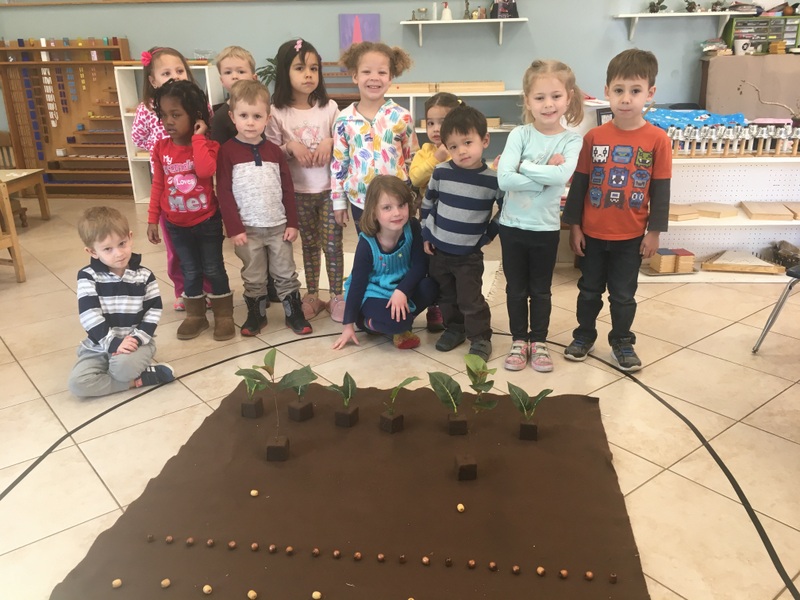 It was so great to visit with some of my Schoolyard Garden friends this week, and I'm looking forward to planting gardens again with all my little friends!