When COVID-19 reared its ugly head in March of 2020, everyone had to pivot to a new way of life when lockdowns were implemented in Kansas City.
For KCCG's Schoolyard Gardens program, the lockdowns and the school closings in the spring of 2020 meant that the SYG team would need to find creative ways to keep students engaged in gardening.
While KCCG saw an increase in home and community gardens during the lockdown, KC area schools closed down right when their gardens were ready to be planted.  The timing wasn't ideal but the SYG team rallied and charged on despite the unprecedented challenges facing them.
Out of 214 Schoolyard Garden sites in the KC Metro, 100 of them continued to garden in one capacity or another.
A few schools continued to have students gardening in a socially distanced capacity while some sites had teachers and staff who volunteered to keep the garden growing and incorporated it into a remote learning experience.
Other sites had families or community volunteers who maintained the garden throughout the pandemic by taking turns watering, weeding and harvesting.
The SYG team continued to assists students and teachers through online resources such as new "How To" videos, recipes, online lesson plans, and created Take Home Garden Kits which were a big hit! Over 1,000 kits were ordered by students and teachers.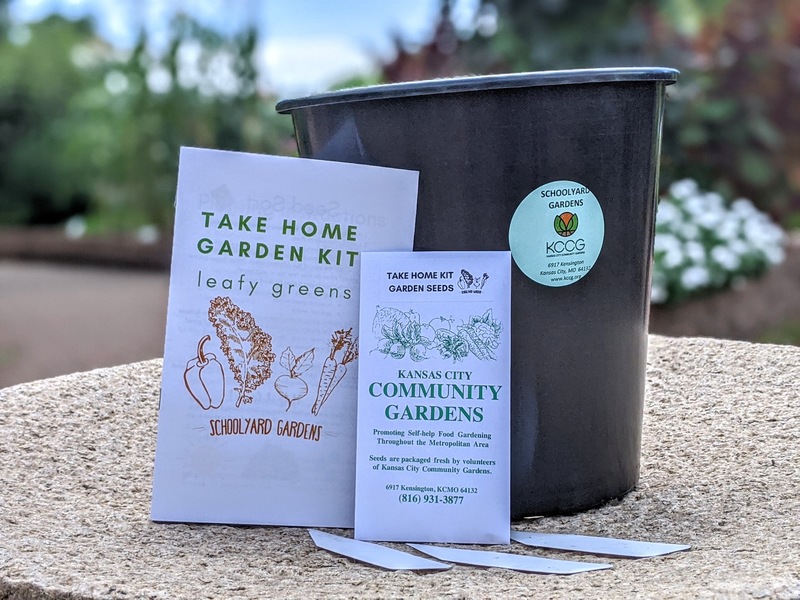 SYG Director, Hannah Ebling-Artz, even resurrected the lost form of writing to student pen pals!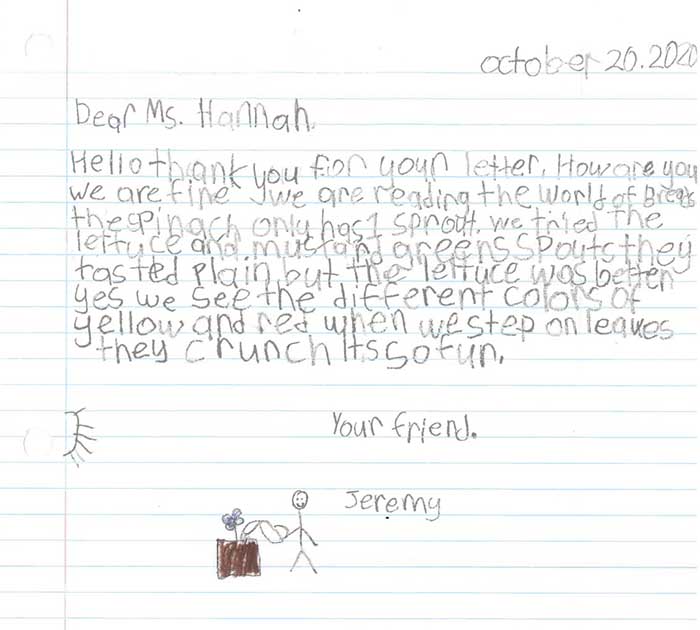 Despite the challenging year, the SYG team once again proved why they are one of the best schoolyard garden programs in the nation.
KCCG's work is made possible by many generous donors. Every dollar given can help a neighbor grow nearly $4 of healthy, fresh produce. Please consider a gift to support a garden or orchard in the coming year.