Since joining the Schoolyard Gardens team as an AmeriCorps service member, I've had the opportunity to garden with so many curious and hard-working students. We've shared in abundant summer harvests, planted fall crops, carefully thinned and weeded garden beds, watered plants with care, and carried armloads of mulch to spread around our plants.
Tending our Schoolyard Gardens is hard work and a great opportunity for us to engage each of our senses. When I join schools for garden check-ins, I begin our time together by asking students to take a few minutes to quietly observe the space, and then share what they noticed by using their senses. Below are some observations made by students exploring their Schoolyard Gardens this fall.
SIGHT
While visiting the gardens at Delta Woods Middle School, a student pointed out a chrysalis they found when looking into one of the school's drain pipes. Finding a newly formed chrysalis beside one where a butterfly had already emerged offered an opportunity for us to explore the school's butterfly garden while we discussed the importance of pollination.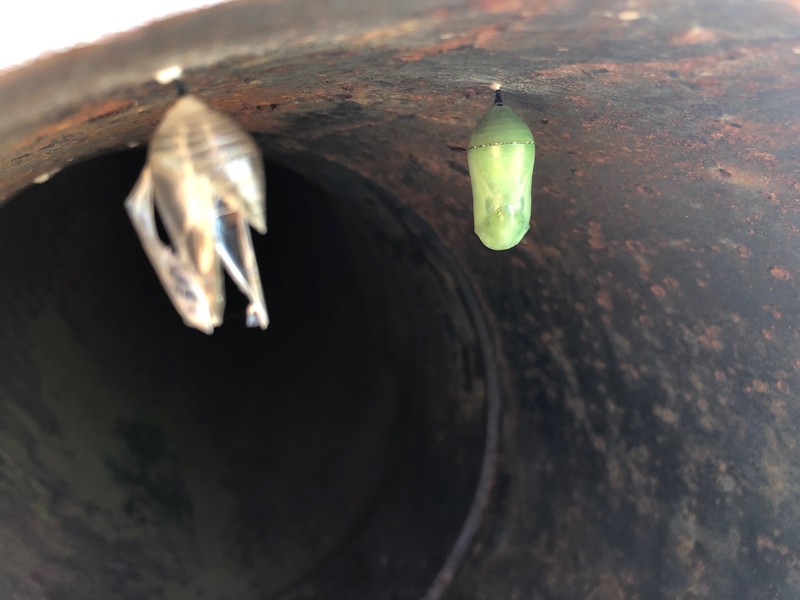 TOUCH
Students at Garfield Elementary LINC have been naming the caterpillars that they find in their garden beds. Some students who are particularly fond of holding garden creatures, shared that the caterpillar's legs felt ticklish! The students have been learning to identify insects in the garden that are either problematic or helpful to the plants.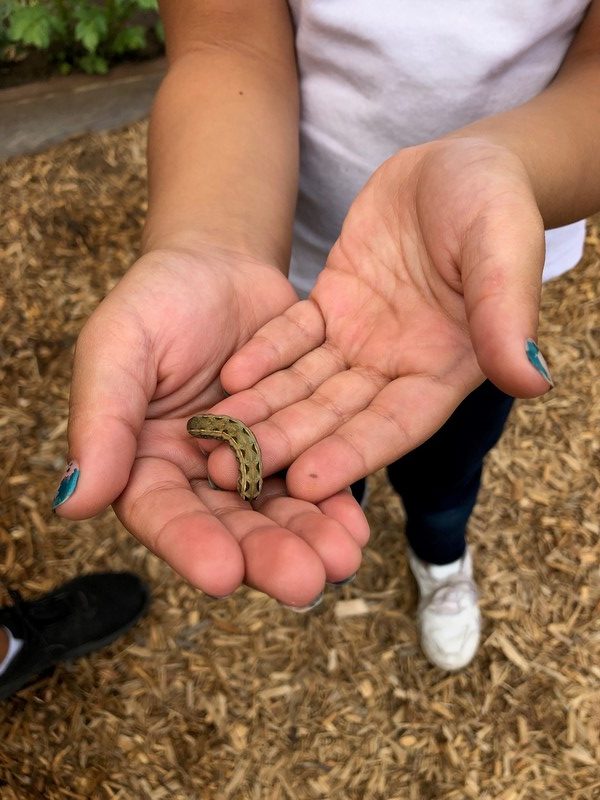 SMELL
The Schoolyard Gardens that planted cilantro have been in for a fragrant treat this fall! Some students describe cilantro as smelling lemony or like salsa while others reported that cilantro smells like soap.
SOUND
The crickets and cicadas have been a constant soundtrack for our Schoolyard Gardens this fall! When there are quiet moments in the garden, I ask students to close their eyes and listen for sounds in their natural environment.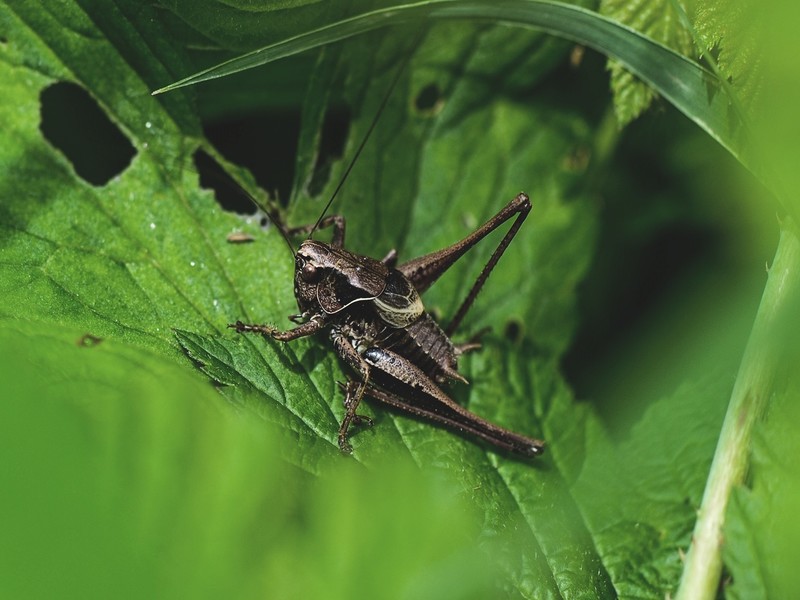 TASTE
Troost Elementary LINC had their first lettuce harvest last week. Students tasted each of the three varieties of lettuce that were harvested and voted on which of the three varieties that they liked best based on their flavor. Do your students have a favorite variety?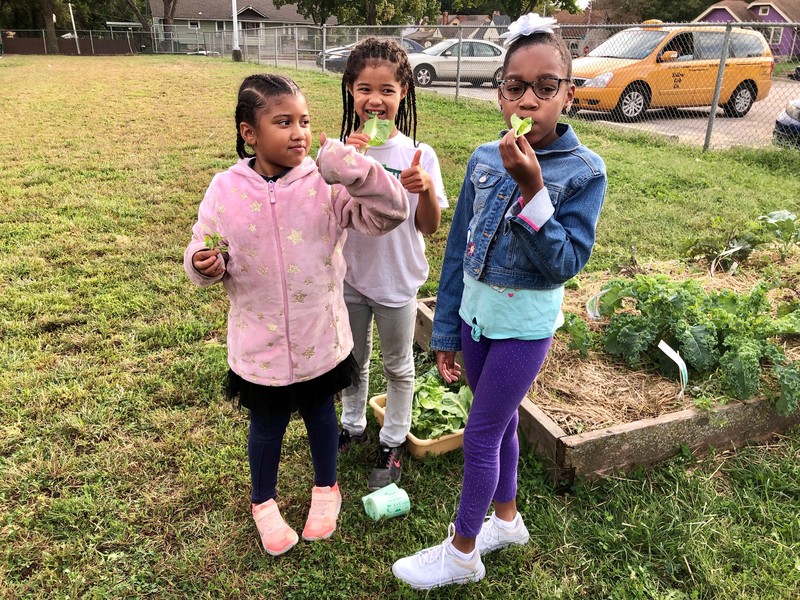 Our Schoolyard Gardens are such excellent spaces to explore and activate our five senses! As the fall season winds down, remember to take a moment to enjoy all the quiet gifts that the garden provides.