The air is crisp, the leaves are changing, fall is finally here! Depending on where your garden grows, your vegetables may have experienced a light frost over the weekend, which means, if you haven't already, it's time to harvest your summer vegetables. Your fall vegetables might be ready for harvest as well. They can stand the colder temps, but keep an eye on them as it will be their turn for harvest between now and the next couple weeks!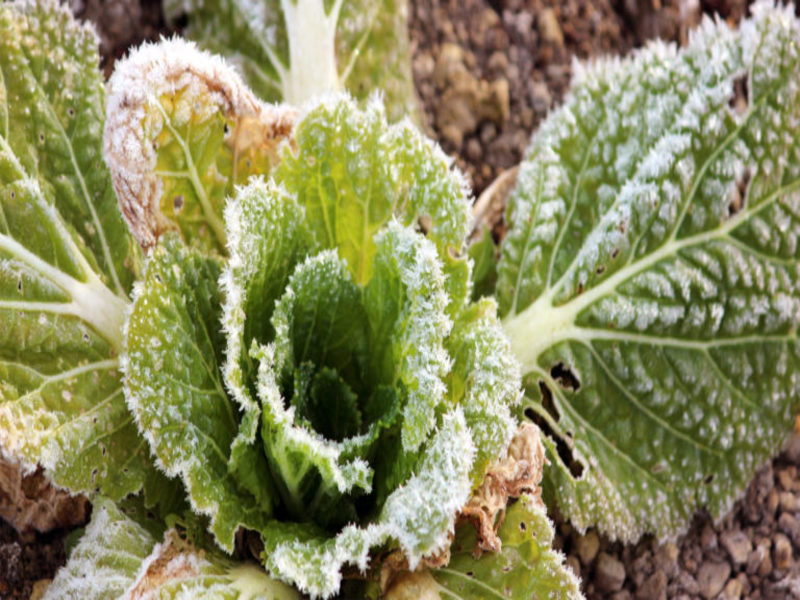 After you've harvested, be sure to reference our helpful Closing Down Your Schoolyard Garden resource guide for the next steps.
With your garden closed down for the season, take time to reflect and celebrate with your students about their experiences in the garden. A fun way to do this is by creating a garden journal.
Recording your students' answers will also be a helpful reference when planning your spring garden.
Here are some questions to ask your garden helpers:
What was your favorite garden task?
What was your favorite vegetable to watch grown in the garden?
What should we grow next year?
What were some challenges you and your students faced in the garden?
A favorite garden activity for Holliday Linc students involved pests. They had a blast searching for cabbage loopers on their collard greens!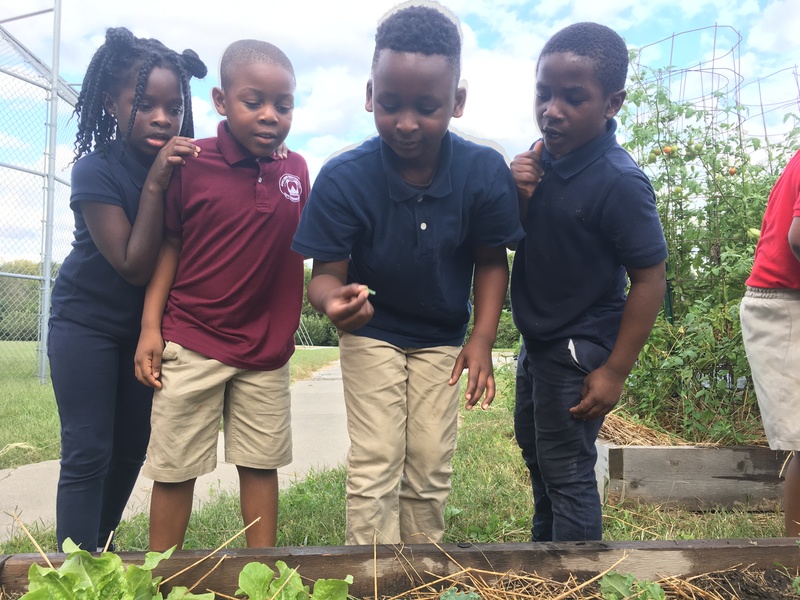 They also loved working together to pull out old sunflower roots from the garden.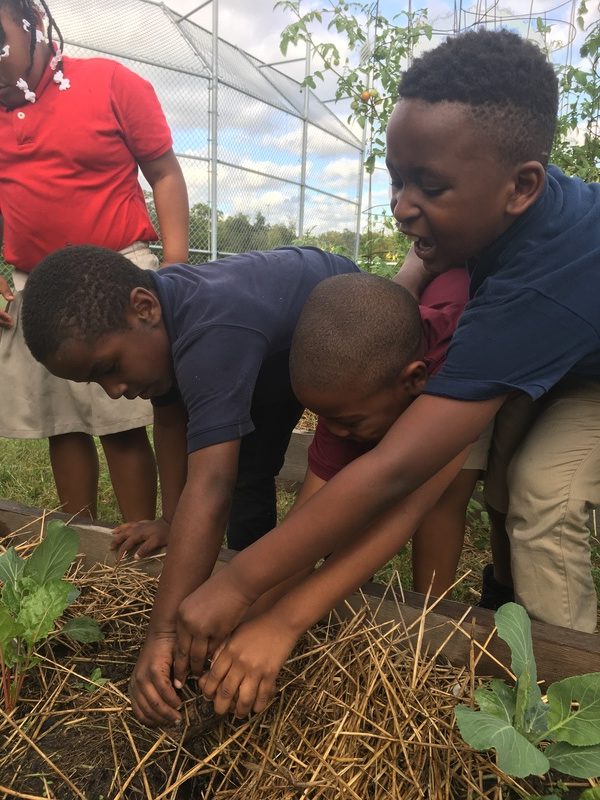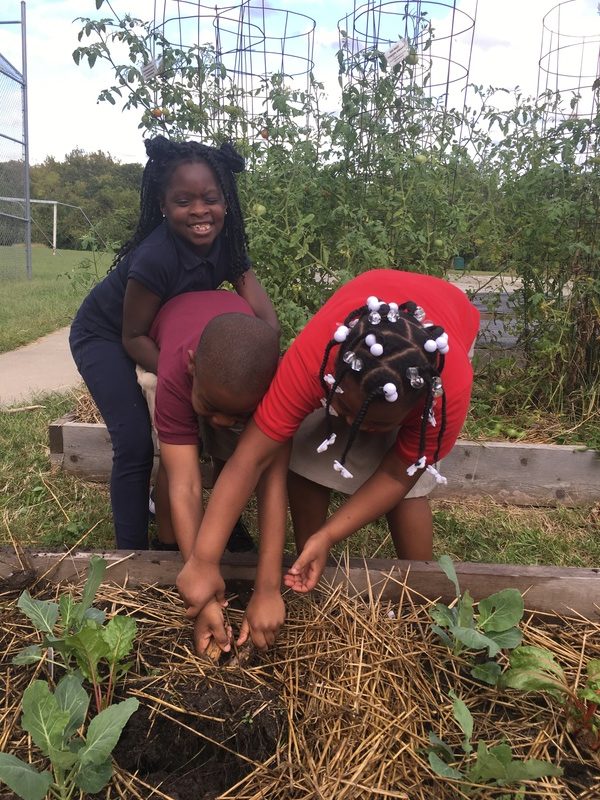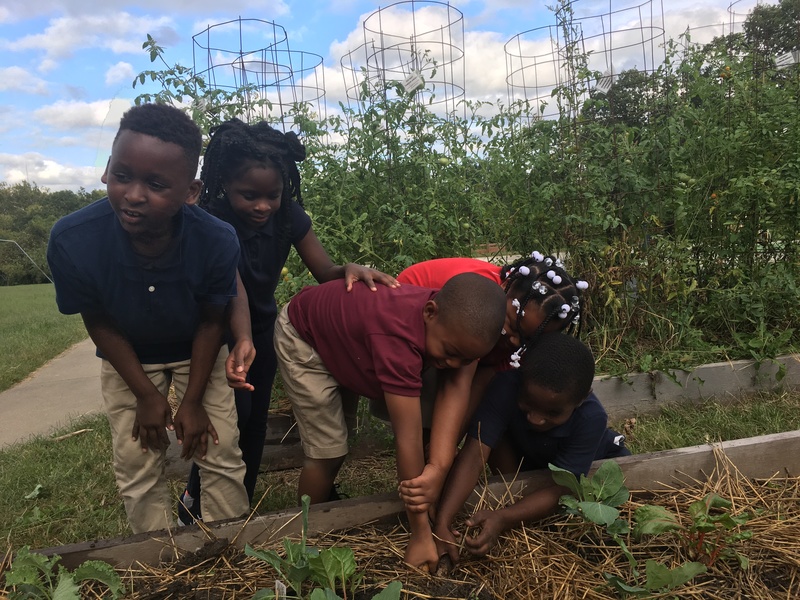 As you reflect on your challenges, maybe you recall that you planted to much swiss chard or you didn't thin out your carrots and radishes. Maybe you forgot to have your SYG assistant cover the beds for the winter and weeds took over, making extra time weed pulling necessary before planting the garden. We've all been there!
At ClerMont Elementary, students got right to work cleaning out their overgrown garden.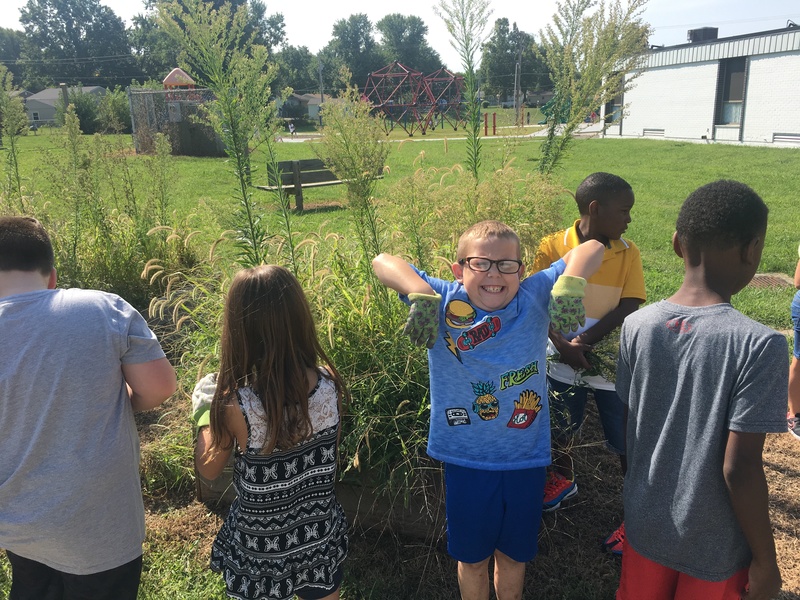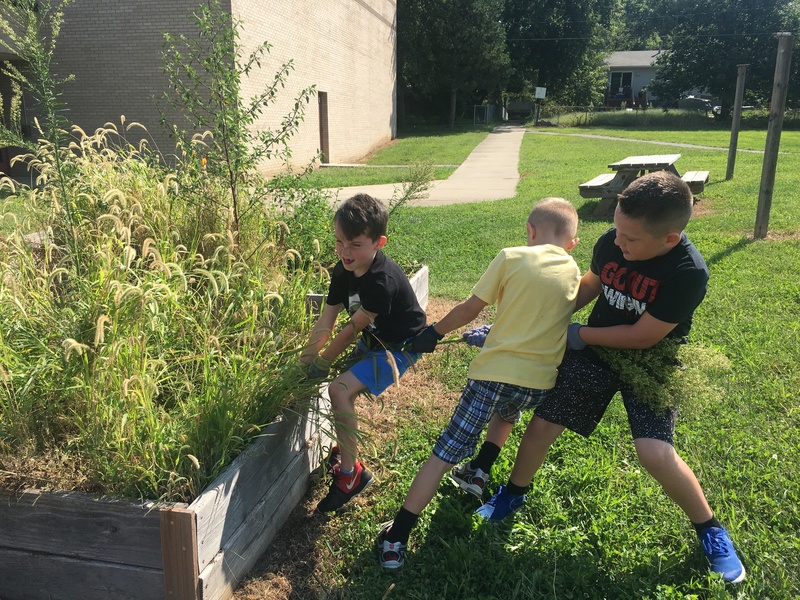 It took less than 30 minutes for everyone to work together and clean out 5, 4×8 raised beds! Great job ClerMont Elementary!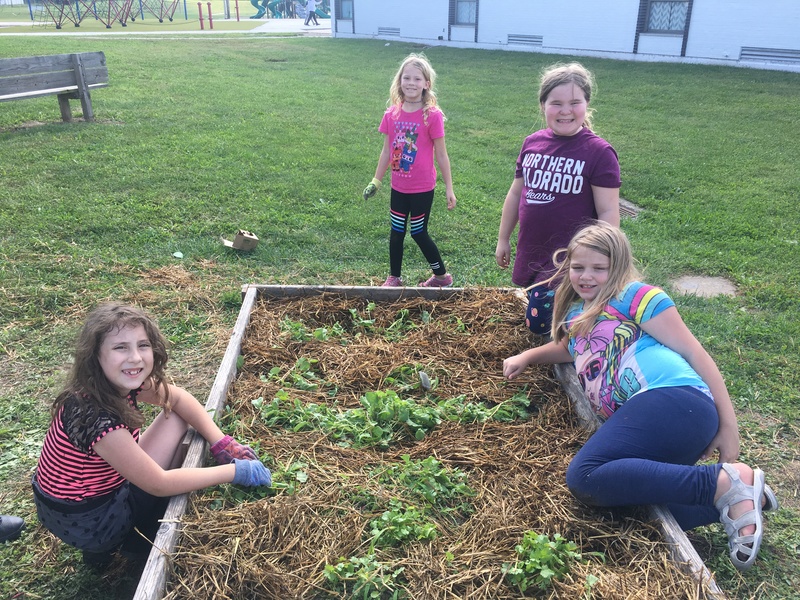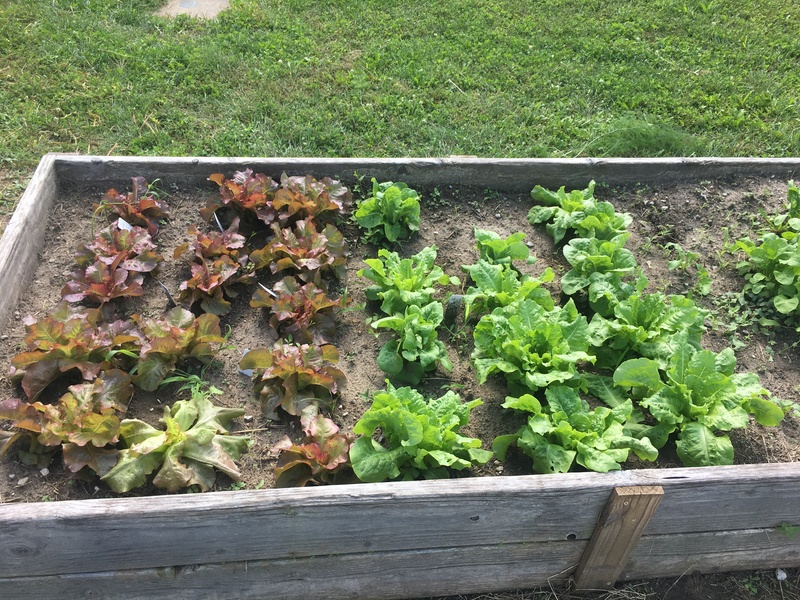 And of course take time to celebrate all your hard work this season with a fun harvest party!
Here are just a few of my favorite harvest party moments from this fall.
Gladstone Elementary got everyone involved cutting radishes, massaging kale and making homemade dressing to celebrate their fall harvest.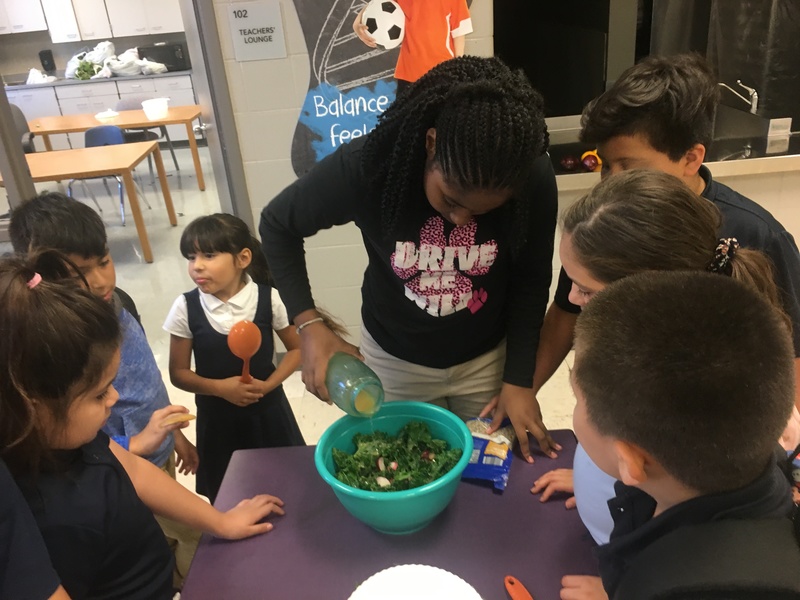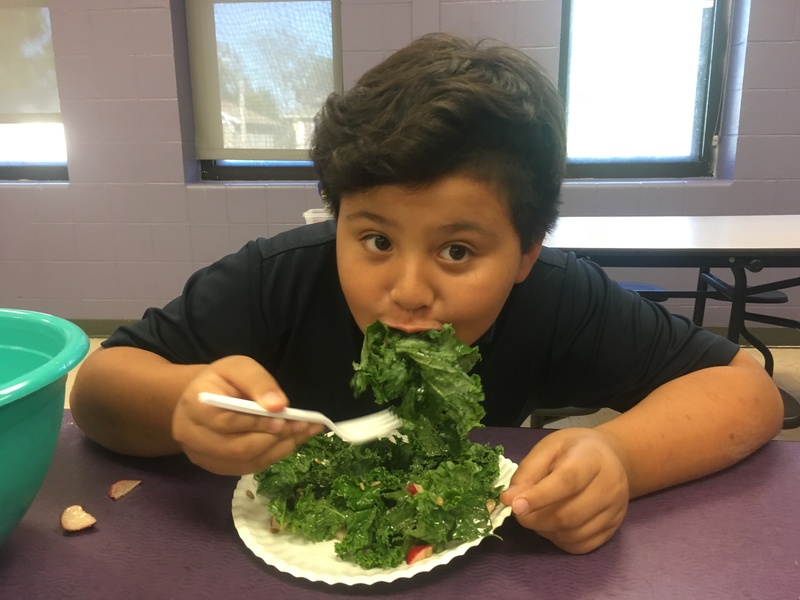 Hale Cook students harvested tomatoes, peppers and onions and made salsa with parent volunteers, James and Megan.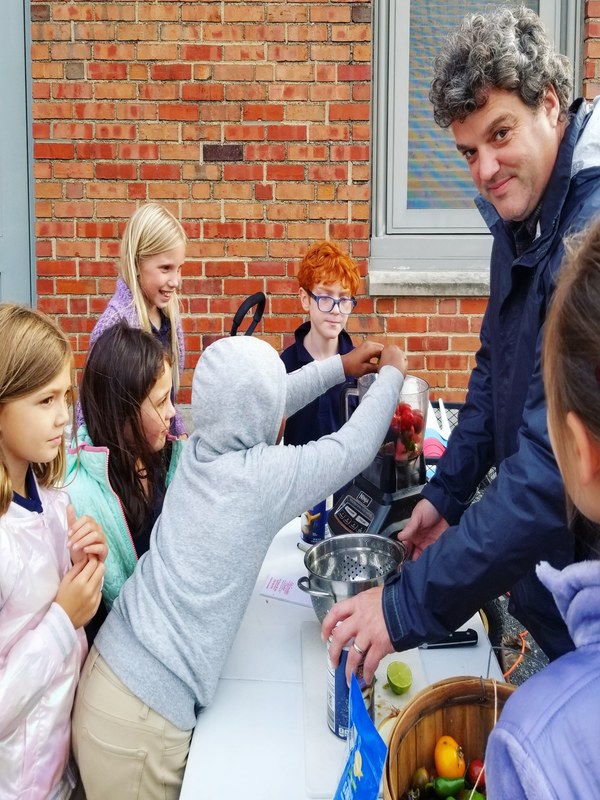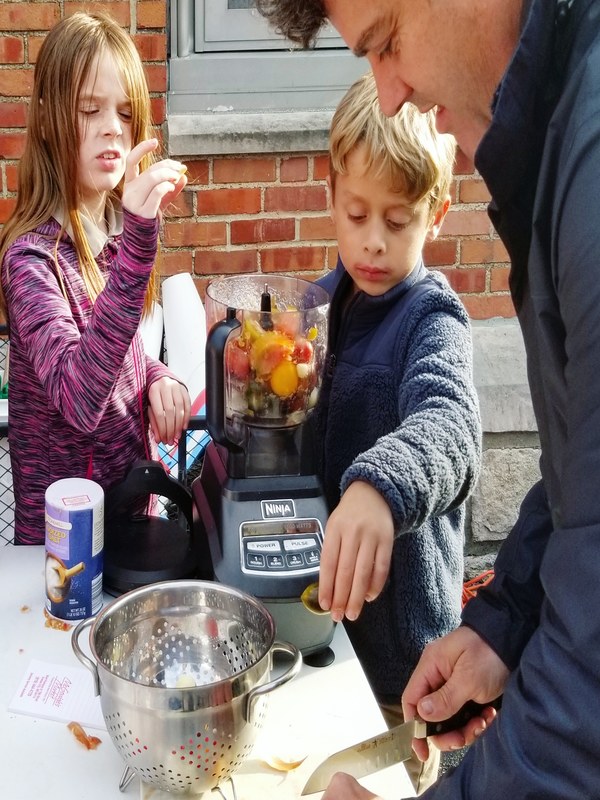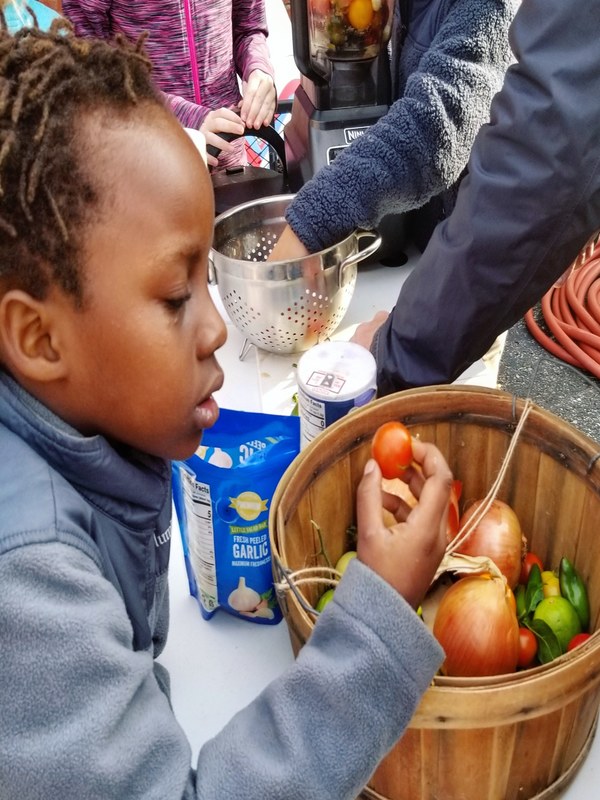 Compass Elementary in North Kansas City, had a blast harvesting tomatoes, peppers, lettuce, cilantro and carrot seedlings. They each made a healthier version of ranch dip using Greek yogurt. We added carrot and cilantro seedlings and mixed that all up with harvested vegetables to make a delicious wrap. They loved the garden wraps, YUM!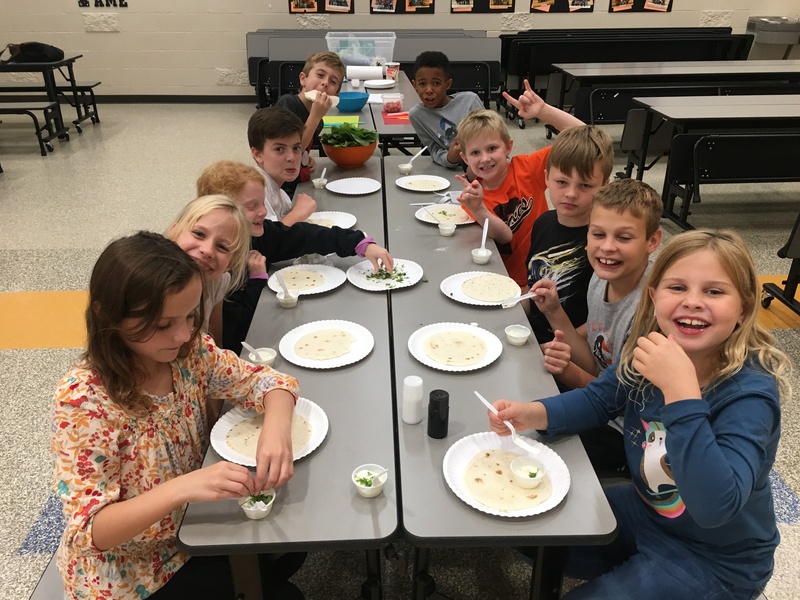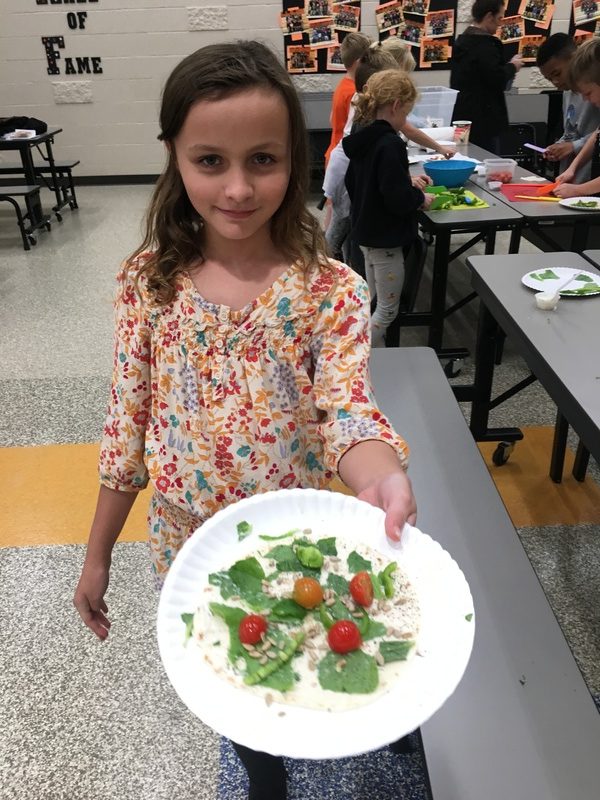 Thanks, to all school staff and students for a productive growing season!