When we think of January in Kansas and Missouri, 'gardening' is generally not the first word that comes to mind. Cold temperatures are a time for our gardens to rest and our soil, with all the wonderful little microbes living within, to rejuvenate. This rest period is crucial and truly something to be thankful for as it readies the garden for the next round of seeds and seedlings you'll plant in the spring.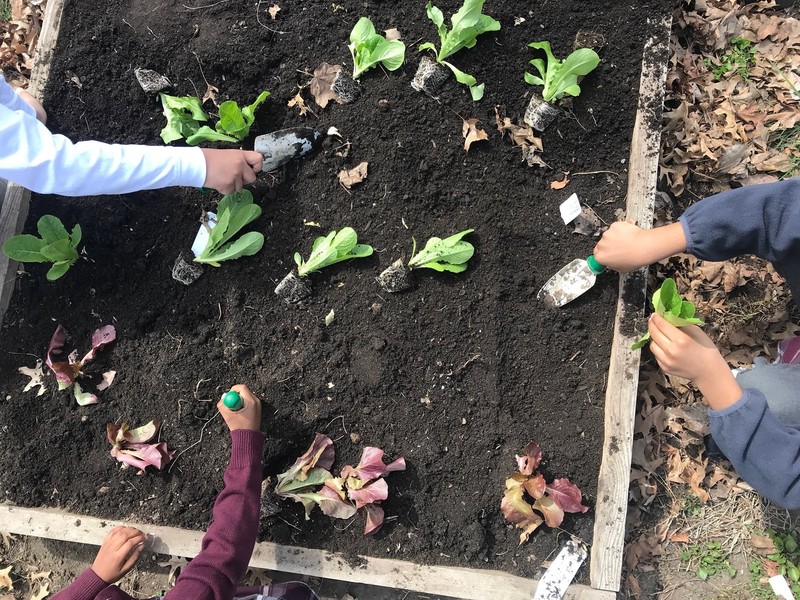 If you and your students are craving a little garden time this winter, there are a lot of fun activities to do in your classrooms. In our blog we've posted about garden journaling, garden themed books, and garden poetry, just to name a few.
Another of my favorite winter garden activities is to write a thank you note to your garden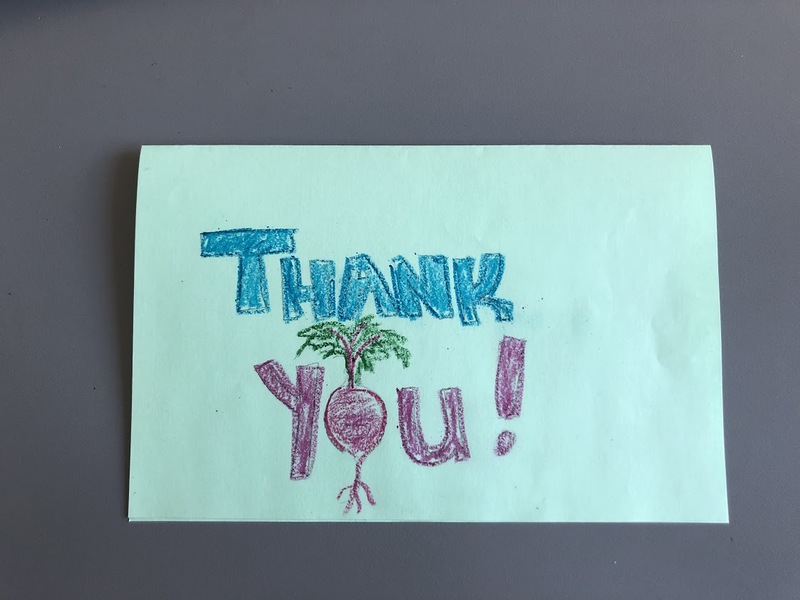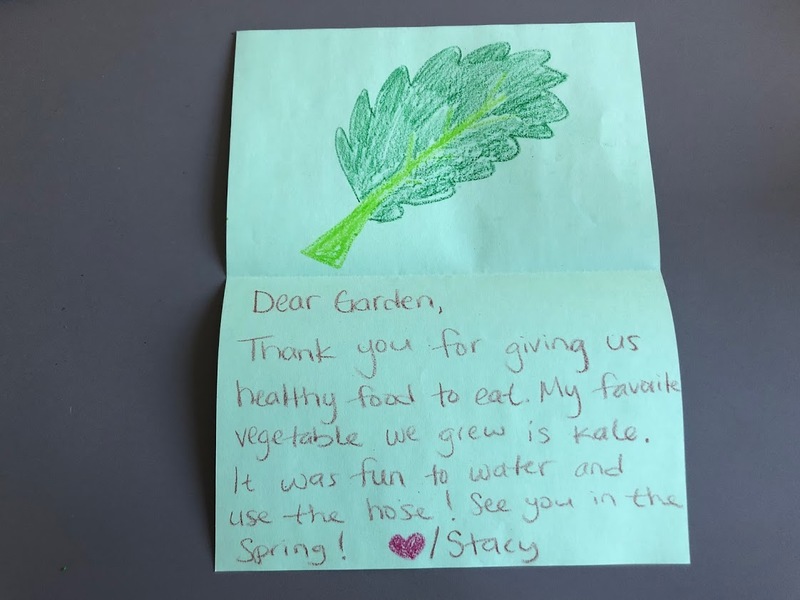 This activity can be done as a class, such as with our younger students or if your kiddos are a little older, let them write the notes themselves. To start, ask your students to think about all the garden has provided. If they need a little help, mention things like healthy food, fun, and exercise. You can also prompt them with questions like, "What is your favorite vegetable we grew in the fall." "What is your favorite activity to do in the garden?" Get creative with your notes and let your students draw their favorite vegetable or memory from the garden to go along with their thank you notes. Display the notes in the classroom or keep them in a safe place and then in the spring let your students read their notes to the garden on the first day you plant.
We hope you enjoy this activity and we'd love to hear from you! Send photos of your classroom winter garden activities to syg@kccg.org.