I've been catching some good sunsets from the Schoolyard Gardens office these past few weeks as the hours of daylight have been fleeting. There's a serene stillness in the garden at this point of the season, and the arrival of the winter solstice this weekend felt like a natural and necessary pause right before we shift into celebrating the holidays, the start of a new year, and soaking in more sunlight! If you're looking for a solstice-inspired children's book to share with your students, I recommend 'The Shortest Day' which colorfully illustrates Newbery Medalist Susan Cooper's stunning poetry and ponderings on the shortest day and longest night of the year.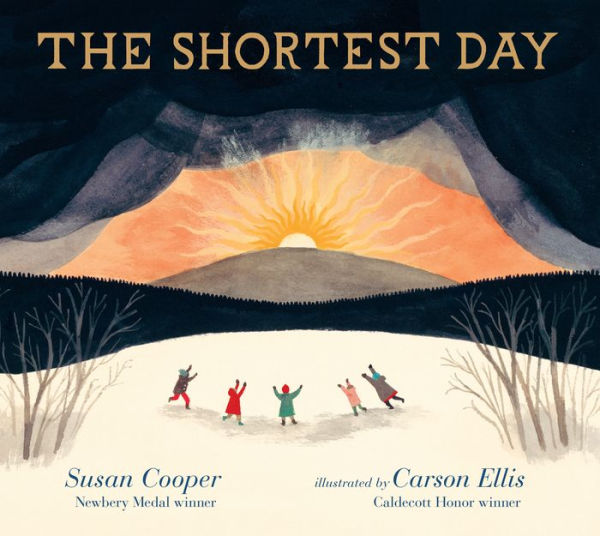 In addition to the arrival of the winter solstice, this weekend marked the start of the Jewish holiday of Hanukkah which is also known as the Festival of Lights. Over the course of the eight nights of Hanukkah, families gather to light the menorah (a candelabra that's illuminated each of the eight nights) while sharing in traditional holiday meals. A classic and crispy dish that's a staple at Hanukkah gatherings are potato latkes (aka: potato pancakes), and this year I was tasked with the great (grate!) responsibility of preparing them for the family feast!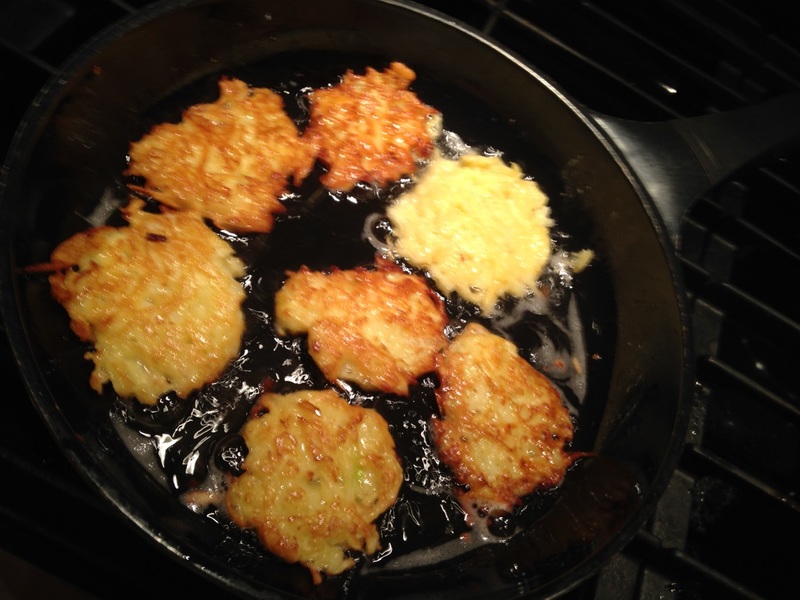 I wanted to share a few tried (fried!) and true latke recipes and encourage my Schoolyard Garden friends to recall their favorite potato harvest memories from fall. Unearthing potatoes from the soil with students is a satisfying and muddy task. Perhaps you've been storing a few spuds these past few months, and you're feeling inspired to try some totally tubular tuber recipes? You'll find some of my favorite recipe recommendations below. Happy Solstice! Happy Holidays! And, happy latke frying!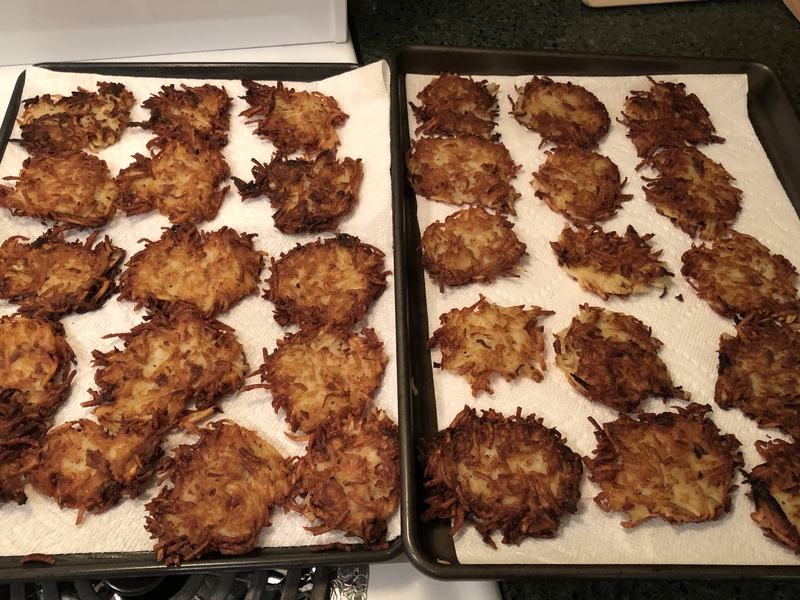 Potato Latkes with Apple-Date Chutney and Cinnamon Sour Cream
"Modern Jewish Cooking" by Leah Koenig
"The Gefilte Manifesto: New Recipes for Old World Jewish Foods" by Liz Alpern & Jeffrey Yoskowitz
"The Forest Feast" by Erin Gleeson