This week for our Get Growing post, I am excited to debut our newest set of garden activities, Vegetable Spotlights!
Vegetable Spotlights are a way for early childhood educators, as well as kindergarten, 1st, and 2nd grade educators, to further their students' understanding about each vegetable growing in their schoolyard garden.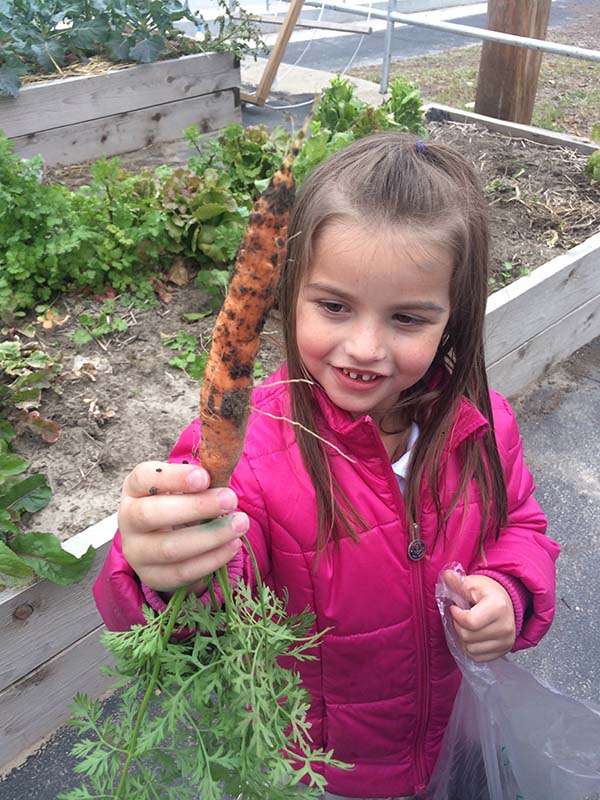 The summary page of each spotlight includes fast facts and video links pertinent to growing, maintaining, harvesting, nutrition and recipes to try for the featured vegetable.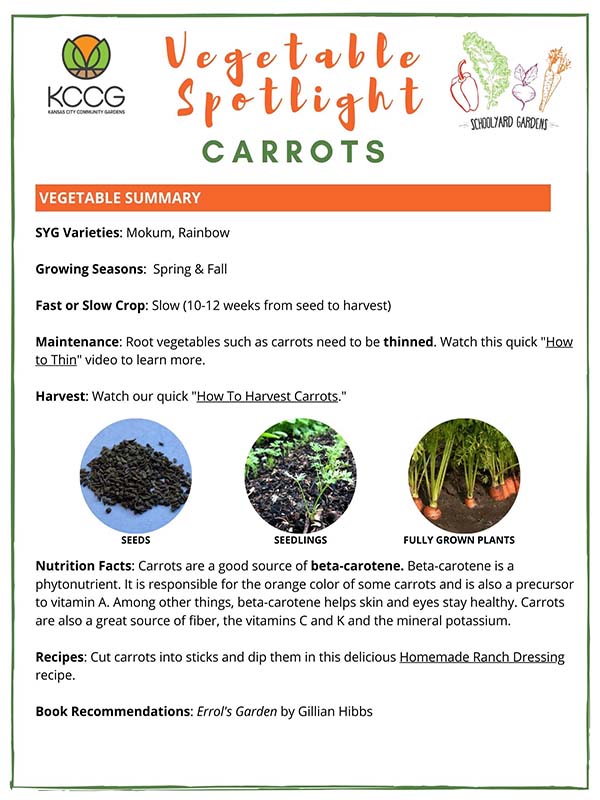 Each spotlight is also accompanied by a garden lesson that has been inspired by an age-appropriate garden themed book. All lessons were created with both Kansas Early Learning Standards (KELS) and Missouri Early Learning Goals in mind and are listed at the bottom of each lesson page. While the lessons are intended to be done in concert with a garden outdoors, the majority can also be done in the classroom on a rainy day.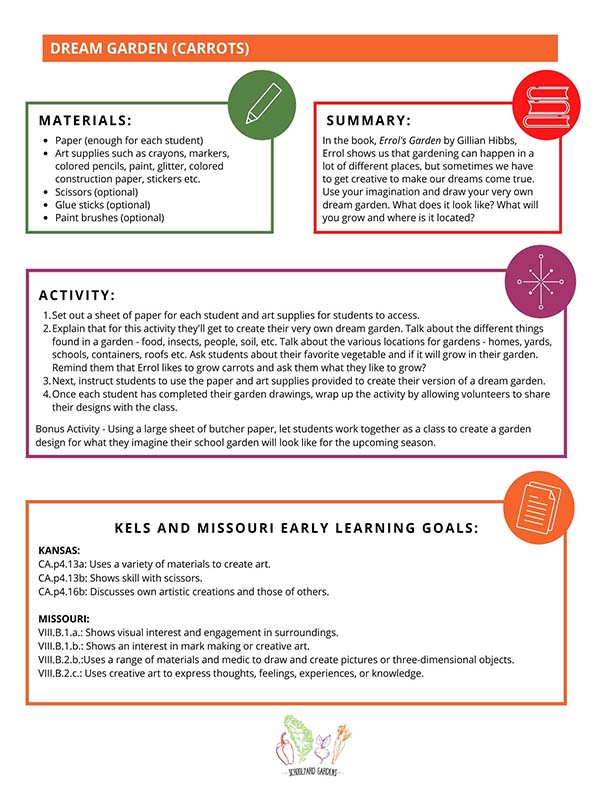 So now that your planting plan is complete and you've placed your plant and seed order, pick a few Vegetable Spotlights to try based on what you'll have growing this spring and dig deeper into each vegetable!
The Vegetable Spotlight series covers all 18 vegetables SYG offers in spring and fall and will eventually include summer crops too, so stay tuned!
Happy gardening everyone!