As summer is now in full swing, the SYG team has been running around Kansas City staking tomatoes, dropping off straw bales, and covering empty garden beds. In our travels, we have noticed some beautiful summer gardens! Crops like tomatoes, tomatillos, peppers, sweet potatoes, and cucumbers have been growing fast amidst the hot, humid weather.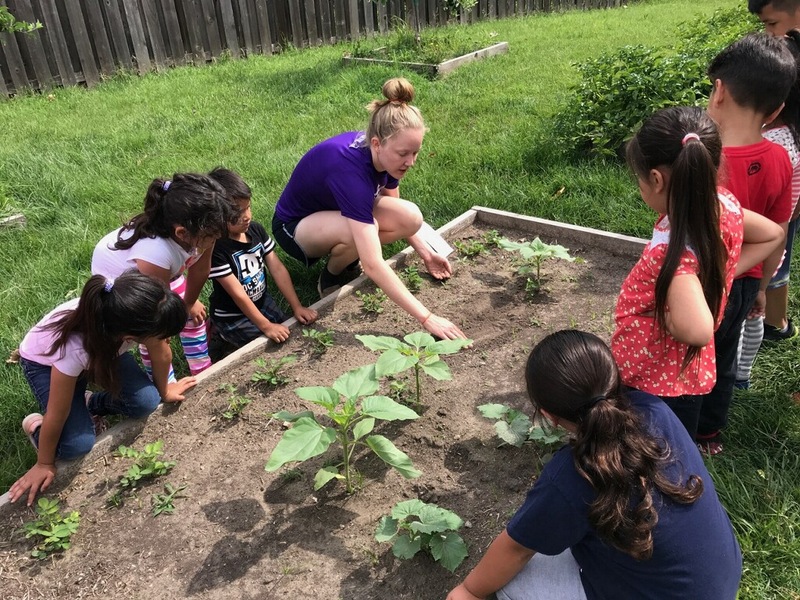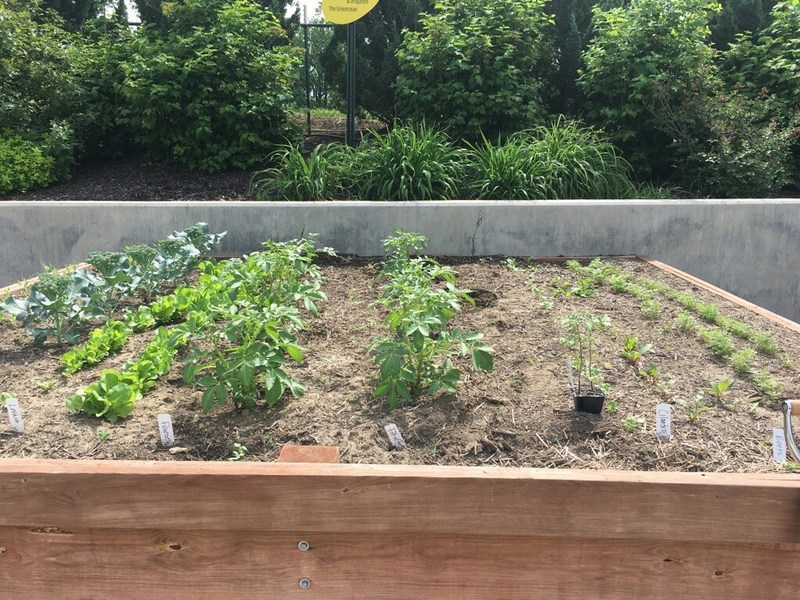 Unfortunately, it is not only our vegetable plants that are soaking up the summer sun, but weeds as well! Since it is easy to get overrun by weeds in the summertime, it is a good idea to talk about how to identify and get rid of a particularly pesky weed: Johnson Grass.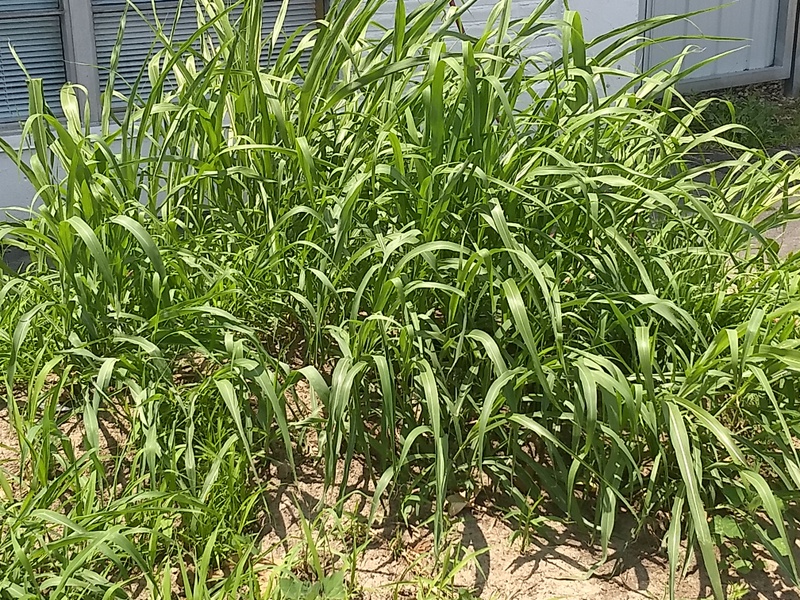 Johnson Grass can be identified by its spear-like leaves and long, underground offshoots (called rhizomes). Because it is in the same family as sweet corn, many gardeners mistake the invasive weed for one of their vegetable plants. Once established, Johnson Grass is extremely difficult to get rid of, so it is a good idea to pull it as soon as possible.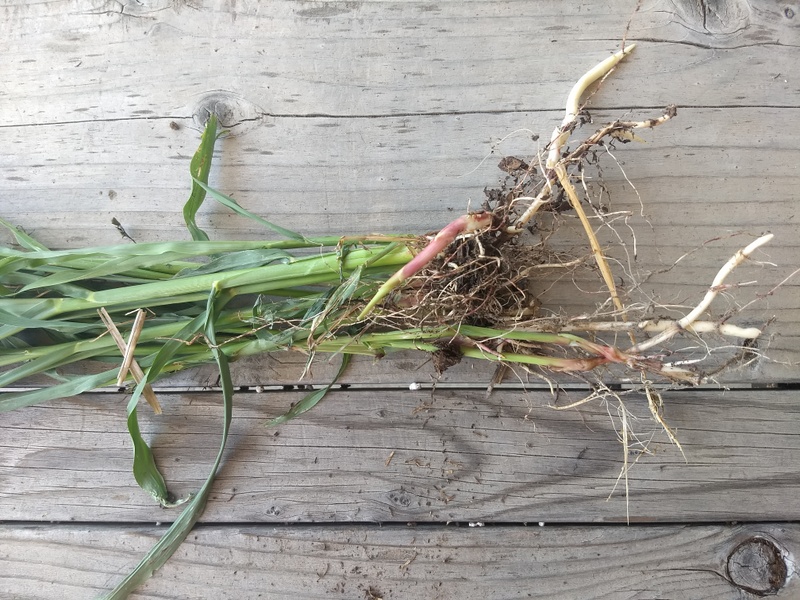 Johnson Grass can grow up to 10 ft. in height. It reproduces from both seeds and underground rhizomes. The seeds can be active in the soil for up to 10 years and the rhizomes can spread distances of up to 200 feet! Because of this, it is best to try and prevent Johnson Grass from getting established in the first place.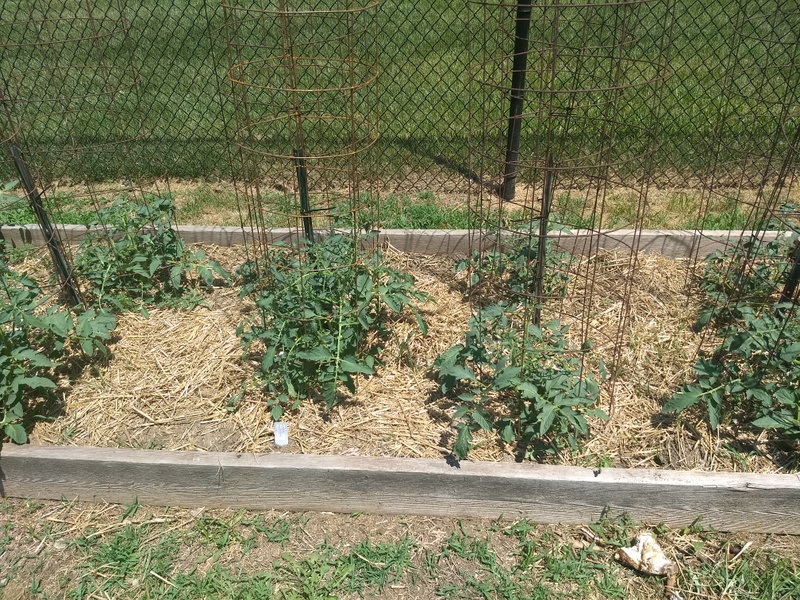 In order to prevent a bad outbreak, make sure to weed your garden a few times a week. Mulch your garden beds with straw mulch or cotton burr compost to prevent weeds from coming up. If you see a weed you think might be Johnson Grass, make sure to pull it right away!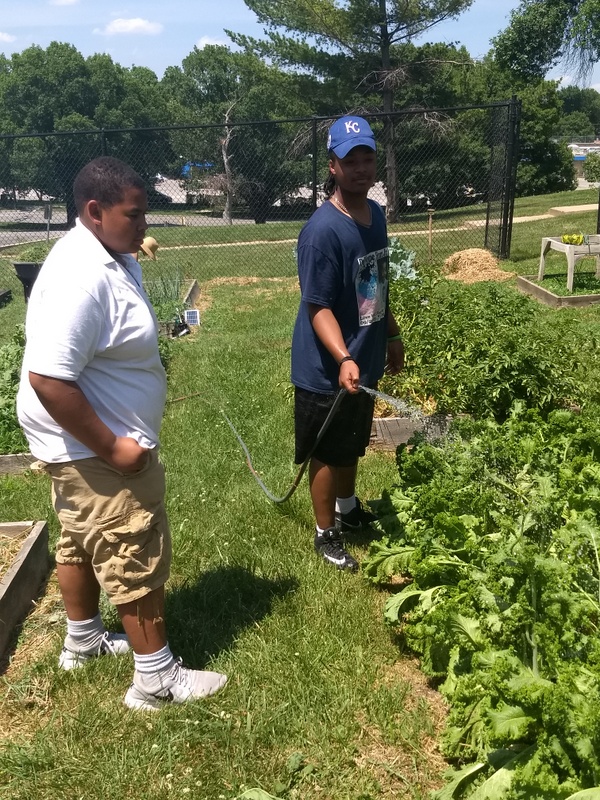 If you have noticed a tall clump of Johnson Grass in (or around) your garden, try pulling it up after a light rain or watering. When the soil is moist it will be much easier to pull out the entire plant by its roots and rhizomes. It is especially important to pull out as many of the rhizomes as possible, otherwise a new plant will grow from the broken tips.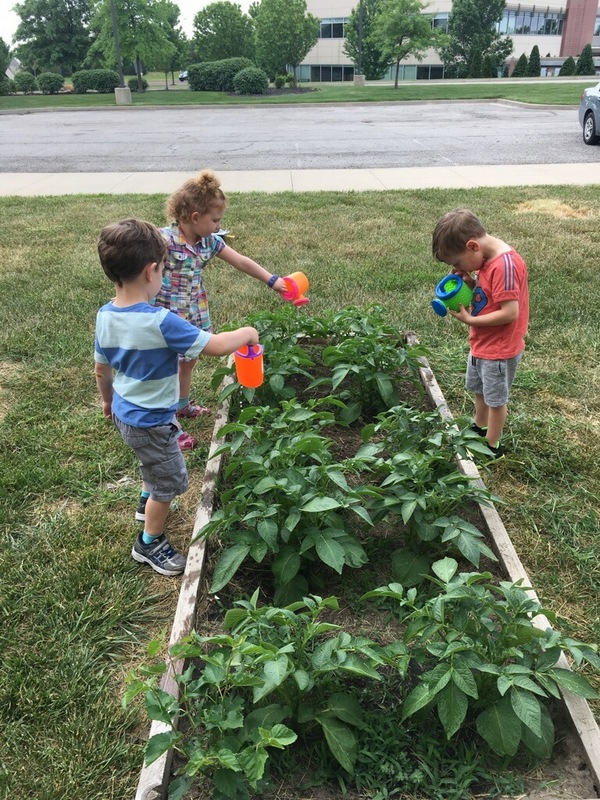 So enjoy the summer season, but keep an eye out for pesky weeds like Johnson Grass! Your vegetable plants will thank you profusely for keeping the garden weed free!