I should whisper this in case I jinx it, but I think spring and warmer weather have finally arrived!
To get our preschools excited to be back in the garden, I visited a few over the past couple weeks to do some pre-spring garden activities.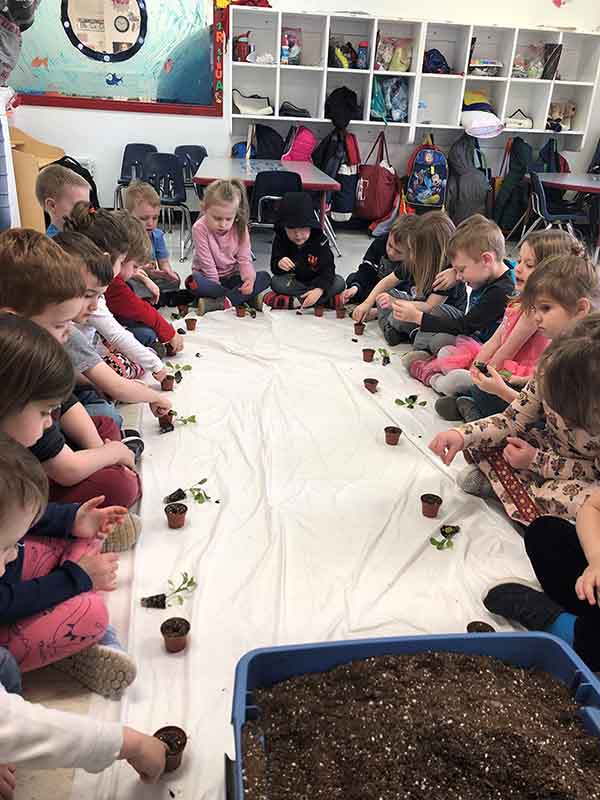 At Country Kids and El Centro, we brought gardening fun indoors by letting the kids plant real live baby arugula transplants to take home and care for. We talked about the three things a plant needs to thrive – water, sun, and soil. Then, we shared different recipes we might try with our peppery arugula once it's ready to be eaten.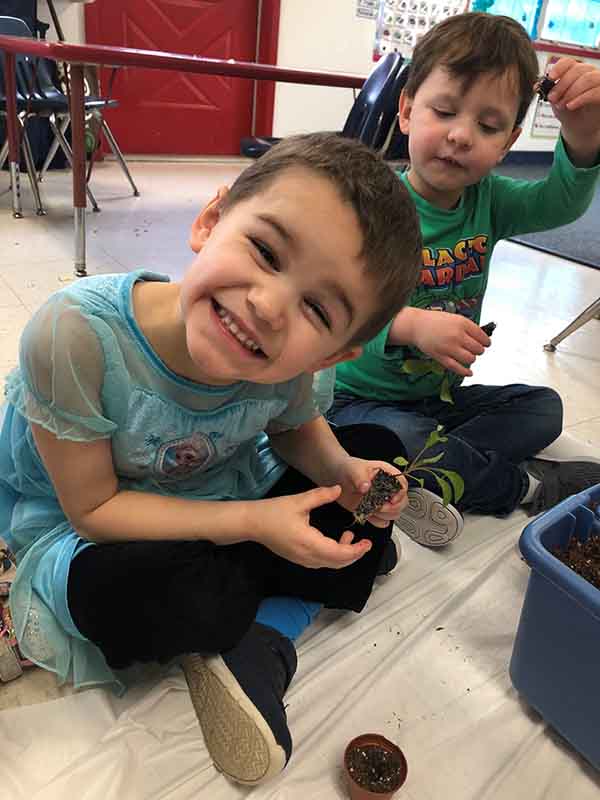 Some favorite ideas included, veggies wraps, arugula pizza, and arugula salad. Speaking of recipes, be sure to check out our Cafeteria page, which includes several easy recipes that can be done right there in the classroom after a harvest!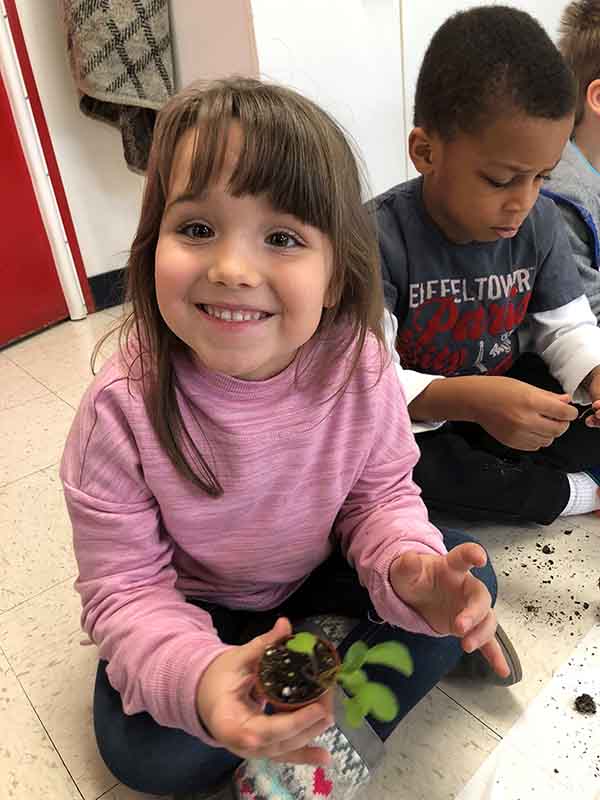 At Exploring Minds, Rosehill, Woodland and Learn A Lot, we read books about gardening and then got creative with planning out our garden beds. The kids had fun drawing out the broccoli, radishes, carrots, spinach, kale, peas, potatoes, and more that will soon be planted in their gardens!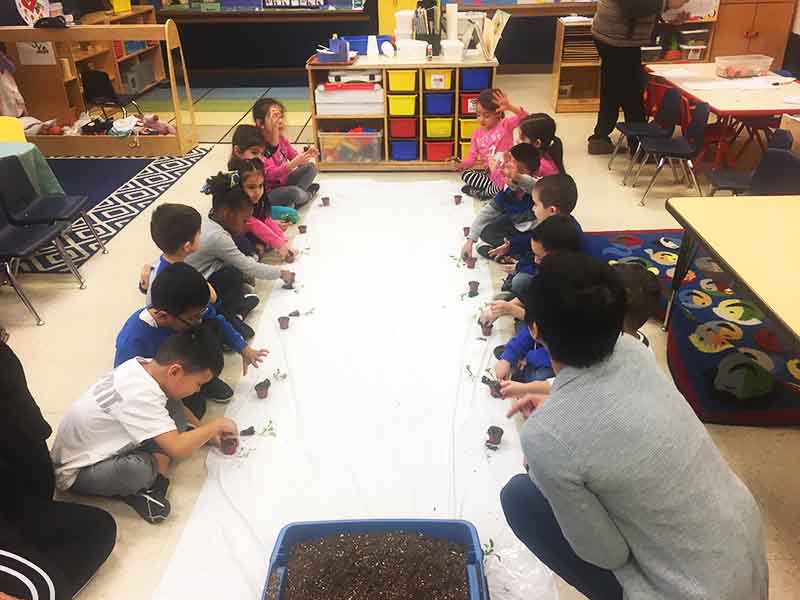 For more fun gardening activities, be sure to check out our Curriculum page! There are several lessons that can be done both in the classroom or in the garden.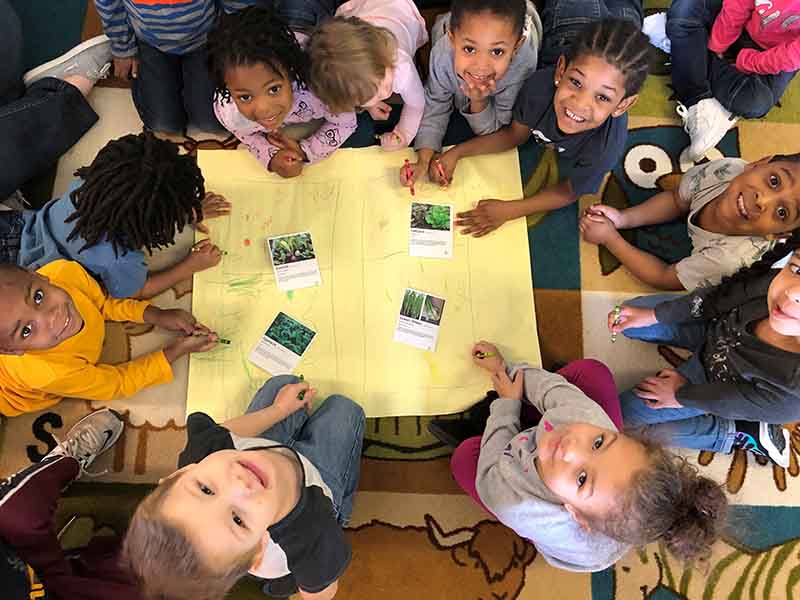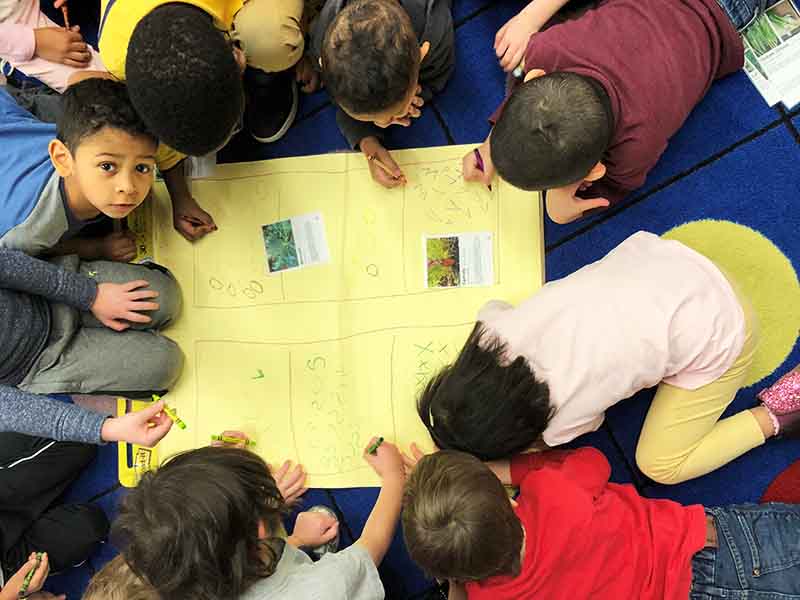 I'll see you in the garden!