For the next two months, our SYG blog will spotlight a few of the wonderful schoolyard garden sites we have the pleasure of assisting. Each week, we'll zoom in on a different school, sharing and celebrating their garden stories. We hope you'll be as inspired as we are by these rock star gardeners!
I'll kick the series off with Roeland Park Early Childhood Development Center, located in Roeland Park, KS. This site serves students ages 3-5 years old and they've been a member of the Schoolyard Gardens program for about 2 years. The Program Director, Georgia Hopwood, does an amazing job of utilizing the garden for many aspects of her program, from curriculum integration to supplementing snack time.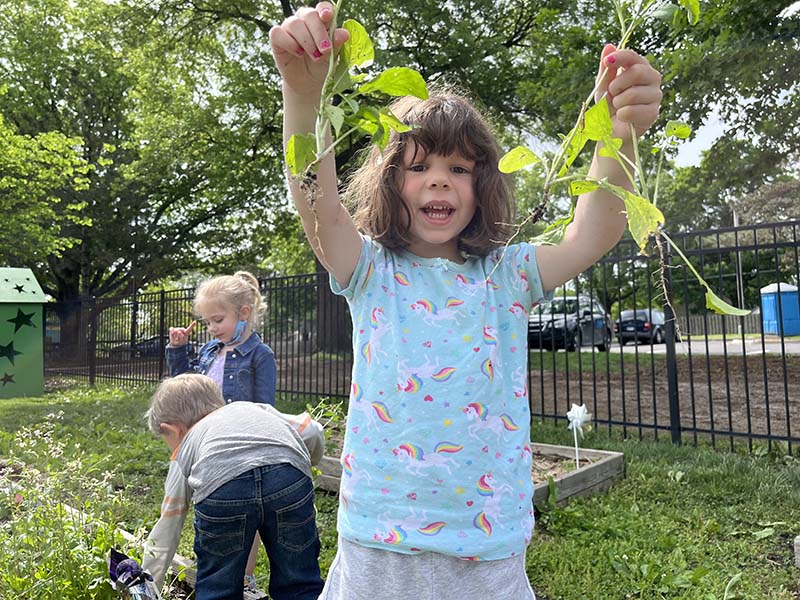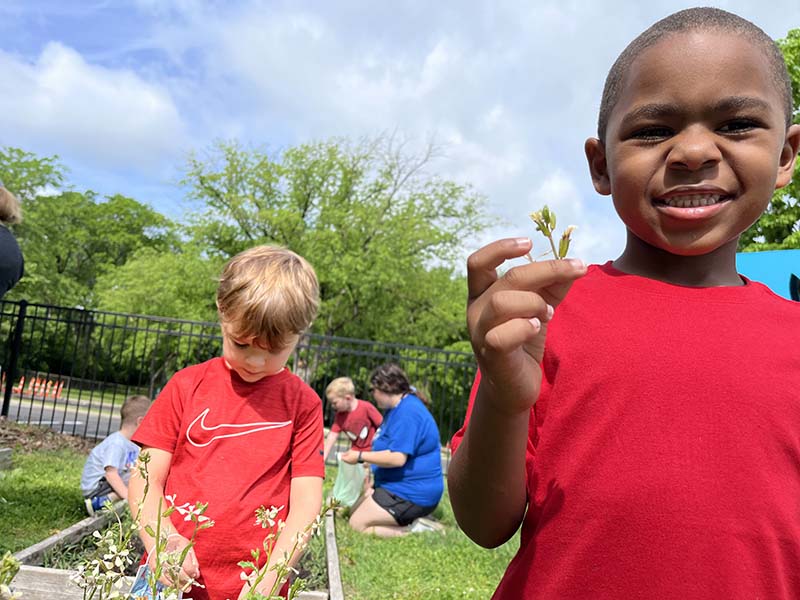 I asked Georgia to tell us a little about her garden program and here is what she had to say –
It has been such a blessing being part of Kansas City Community Gardens Schoolyard Gardens Program. The kids have loved being a part of planting, tending to, and harvesting their own garden beds. Claire has instilled a love of gardening in our students, as well as teachers, and they are so excited each time she visits.
The SYG curriculum has included so many skills including STEM concepts, counting skills, reading & writing concepts, as well as the life skills of pre-planning, diligence, patience, problem-solving, and perseverance.
It is so wonderful watching the kids at recess go over to the garden to pick and eat their own veggies! They have had taste tests between the different types of lettuce, spinach, and other leafy greens. In the summer, they enjoy eating tomatoes right off the vine, and they loved when Claire came and had a harvest party this spring. They learned how to make tasty recipes with the food they have grown themselves, which is a fabulously empowering skill to learn so early in their lives.
Thank you for these kind words Georgia and for all you do!
I'm so glad she mentions the harvest party we had just recently, because one of my most favorite quotes from a garden came from this harvest party. After taking her first bite of the recipe we made, a student exclaimed, "I like this garden veggie wrap more than I liked getting my face painted like a unicorn at the carnival!" I mean, do compliments get any better than that?! This instance exemplifies in a sentence each of the kids and teachers at Roeland Park Early Childhood Development Center. They are so fun to work with and each time I visit, I leave feeling inspired. They love being in their garden and their sense of wonderment is a true joy to be around.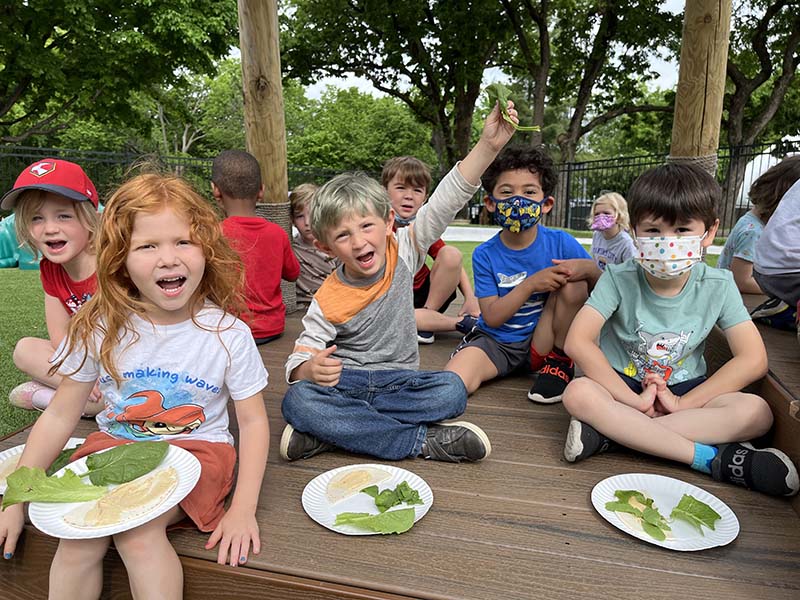 With the help of a few hard working volunteers from Johnson County Parks and Recreation, we just recently rebuilt the 4 raised bed gardens at Roeland Park, so I'm excited for future seasons in these fresh beds!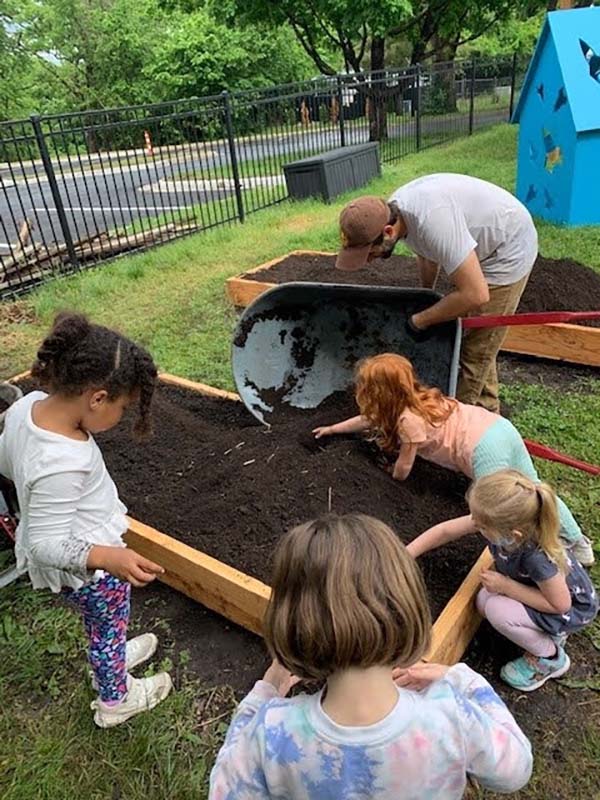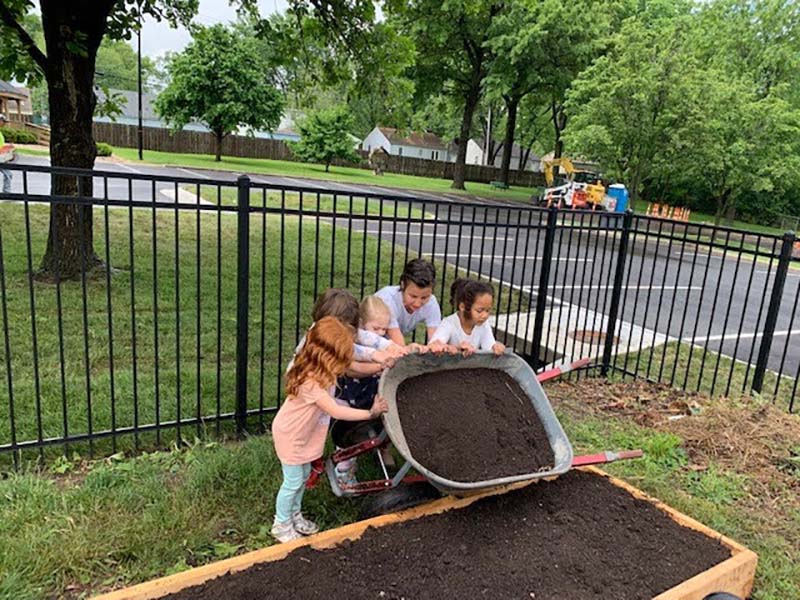 If you'd like your school garden to be spotlighted, please email your Schoolyard Gardens Coordinator!