Vegetable:  Swiss Chard
SYG Variety: Bright Lights
Swiss chard is one of my favorite vegetables! It's easy to grow, the leaves are tender and bright, and the stalks are a whole rainbow of colors. If you like spinach but aren't necessarily a big fan of kale, try growing swiss chard for a fun way to mix up your greens. Swiss chard is more neutral in flavor like spinach, and the leaves are smooth and soft.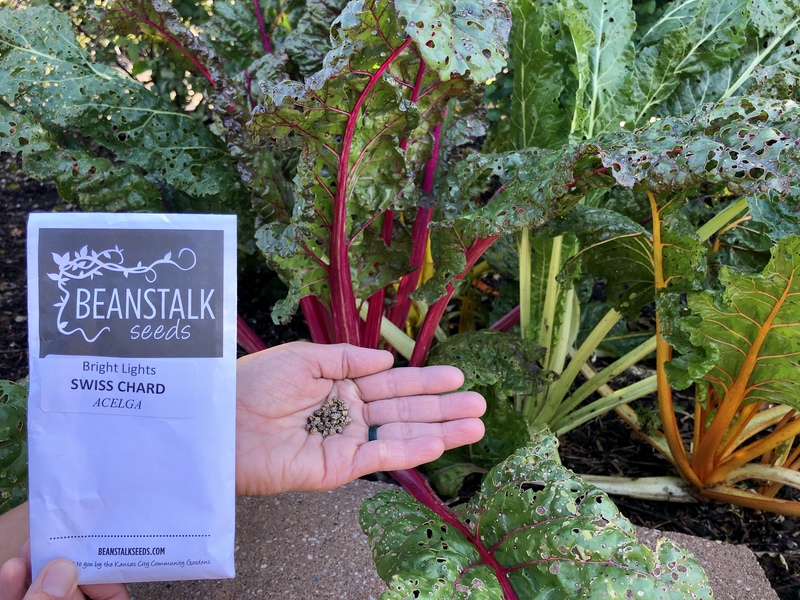 Planting Instructions:
4×12 beds (K-12) 1 pack of seeds will fill a whole bed
3×9 beds (Preschool) 1 pack of seeds will be more than enough to fill a bed
Plant seeds ½ inch deep and space out seeds along the row every 3-5". Once sprouted, thin seeds to 8-10" apart.
Plant to Harvest Time Frame: 7 Weeks
Not only is this swiss chard bright and colorful with pink, yellow, and white stems, but it's highly nutritious too! Swiss chard is high in vitamin K which is essential for bone health. It can also help regulate blood sugar and sodium.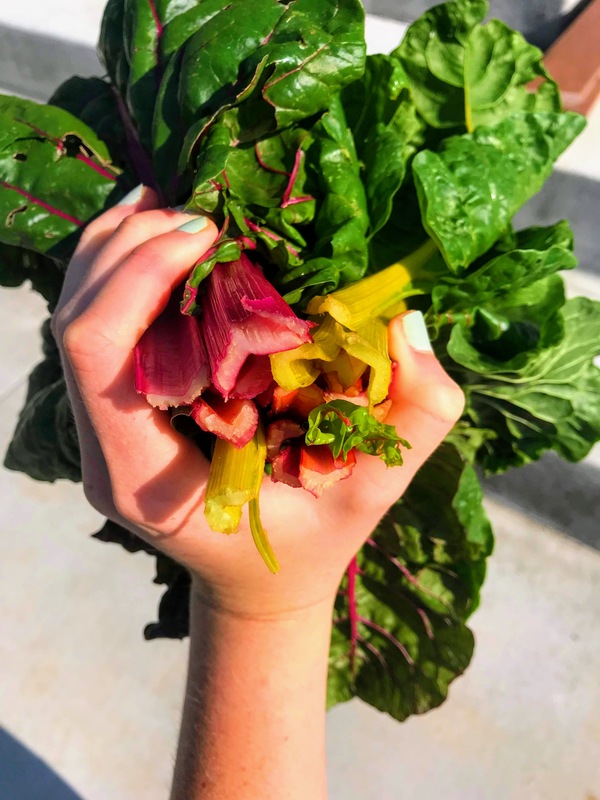 Small swiss chard leaves can be harvested and enjoyed raw in a salad or on a sandwich. Mature leaves are delicious when sautéed with garlic and olive oil. One of my favorite ways to eat swiss chard is in a quiche. Check out this recipe for inspiration but feel free to mix up the cheese (I like ricotta) and you can make a crust, buy a crust, or skip the crust altogether, enjoying it like a frittata.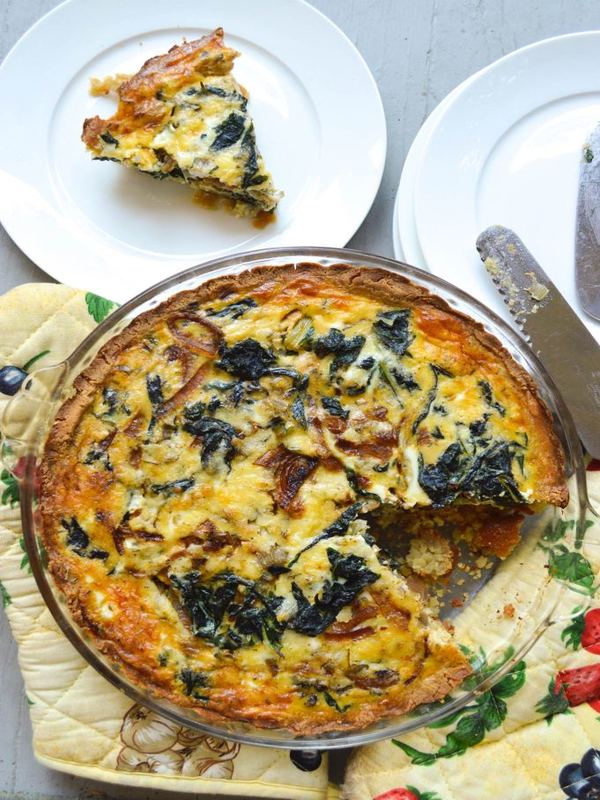 What is your favorite way to eat swiss chard?