Last Friday the famous groundhog, Mr. Punxsutawney Phil saw his shadow, so unfortunately for us we have 6 more weeks of winter ahead of us.   In the meantime, get your students excited for the spring with any one of these 3 garden art projects.
Garden Markers:  Decide with your class what to plant this spring. Get creative and make vegetable markers for you garden by painting old broken terra cotta pots, rocks or paint sticks.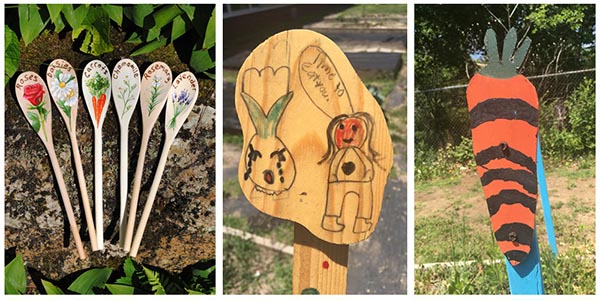 ---
Recycled Watering Cans:  Get everyone involved with watering the garden this spring, by making individual, watering cans out of recycled water bottles!
Collect and clean enough water bottles for each student to make their own watering can
Place lid of container on cutting board or hard surface. With a tack or hammer and nail make 5 or 6 small holes.  Have students fill with water and place lid back on container.
When carrying watering cans to the garden make sure students hold their container up right to prevent water from spilling.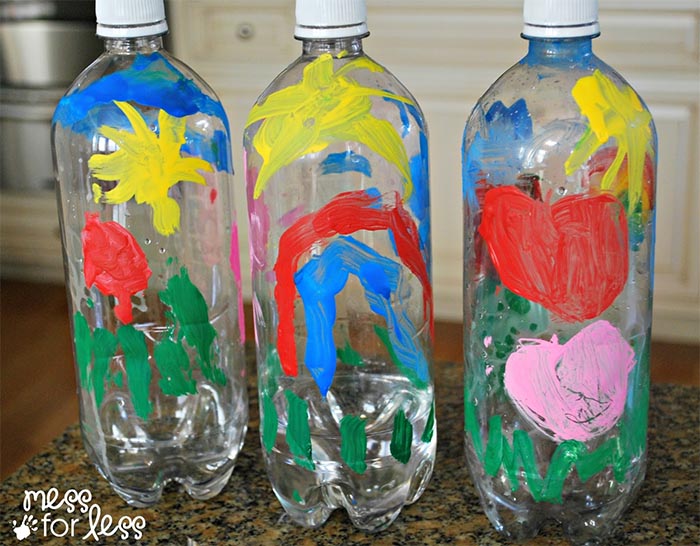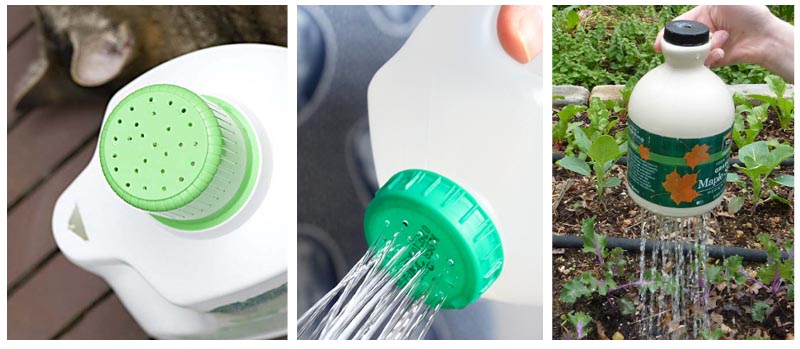 ---
Carrot Seed Tape:  Carrot seeds are so small and difficult to plant for smaller hands.  Plan ahead and make carrot planting a breeze with pre-made strips of pre-spaced carrot seeds.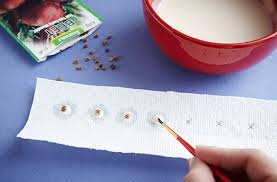 Materials:
• Newspaper
• Flour
• Water
• Q-tip or paint brush
• Carrot Seeds
Directions:
Cut newspaper into 2" wide strips.
Lay out newspaper strips on a flat surface
Use ruler and marker and mark newspaper every 2"
Mix 1 cup of flour and 1 cup of water in a bowl until a thick paste develops. You may need to add more of the water or the flour if the paste is too dry or runny
Use paint brush or Q-tip and place two dabs of paste, ½ inch from each other, onto the newspaper at each marked point
Place 1 carrot seed on each dab of paste
Allow to fully dry
Once fully dried, newspaper can be rolled to store until planting
Planting Instructions:
Dig ½" inch furrow with trowel across the width of the bed
Lay newspaper in furrow with seeds pointing up
Carefully sprinkle soil over newspaper, lightly covering seeds
Continue digging furrows every 4" and repeat steps 1 – 3
There's still time to sign up for our Schoolyard Gardens Planning and Planting Your Schoolyard Garden Workshop.  This workshop, on Saturday March 10, is designed for teachers or school staff who have or are planning to start a school garden.  We will cover the basic gardening knowledge needed for planning and planting your spring and summer school garden. Plant selection, tips for planting and garden management will all be discussed. We will also highlight ideas for fun garden activities and demonstrate garden-based lessons.  Hope to see you there!