Having a garden or orchard at your school means that you're already a wonderful steward of the earth. Take a minute to give yourself a pat on the back, because you celebrate Earth Day every day!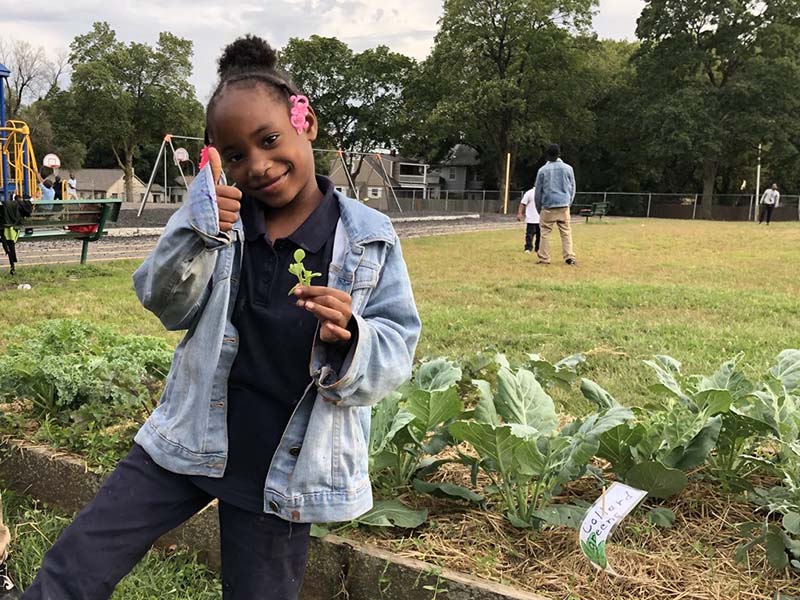 In honor of the official Earth Day, we are taking a break from our Get Growing blog series to share a few other ways you and your students can celebrate mother earth.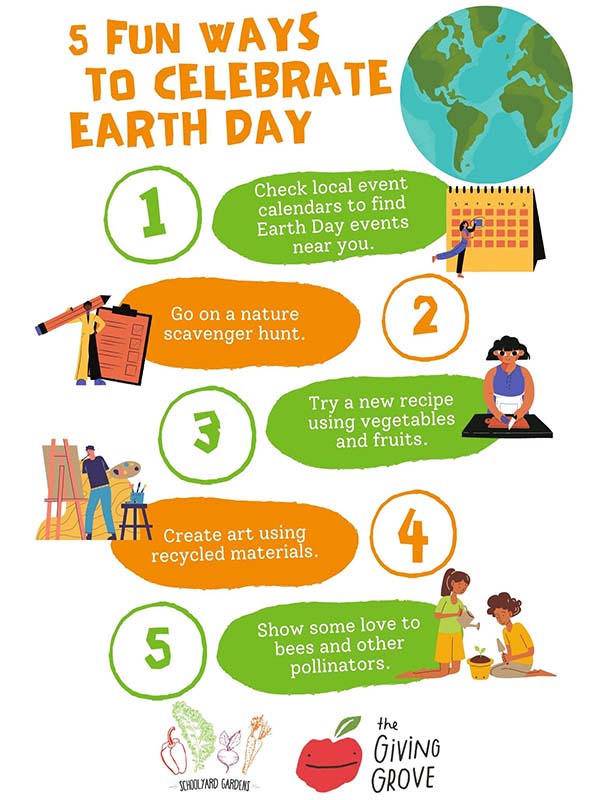 To expand on these 5 fun ways to celebrate, check out the links below!
Check local event calendars to find Earth Day events near you.
Go on a Nature Scavenger Hunt – Create your own or use our Take a Walk and Explore Your Neighborhood lesson plan.
Try a new recipe using vegetables and fruits – I have listed a few of our favorite SYG garden recipes below and you can find our full list of recipes on the SYG Digging Deeper page. Just scroll down to the recipes section! Also consider participating in KC Healthy Kids Ultimate Youth Recipe Contest (open April 1st – April 30th).
Create art using recycled materials – Check out our Potato Vegetable Spotlight featuring the Recycled Garden Art activity.
Show some love to bees and other pollinators – Check out these great bee activities and resources from the Whole Kids Foundation
Did you try one of the suggestions from the list? Email your SYG garden coordinator with pictures! We'd love to see how you celebrated!