This week we've asked our Multimedia Developer, Rob, to give us a recap of this year's Gardens at Sunset event. As you'll read in the following account, we had to make a few pivots throughout the rainy night, but a little rain can't scare a way a bunch of gardeners!
Without exception, the guests, staff and each of our wonderful volunteers made the best of the soggy evening and we had a ball!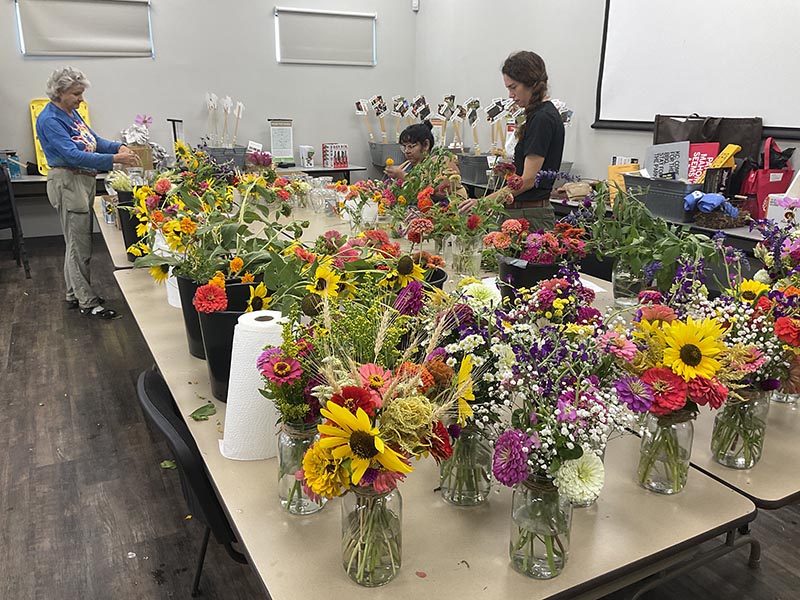 Here's what Rob had to say about it all –
On Saturday, September 10th, Kansas City Community Gardens welcomed old and new friends to the Leanna Flandermeyer Beanstalk Children's Garden for the annual Gardens at Sunset fundraiser.
Although a steady rain doused the garden throughout the evening, the party went on as planned as guests brought rain gear and umbrellas and strolled throughout the garden, visiting with fellow gardeners, community sponsors, and KCCG staff.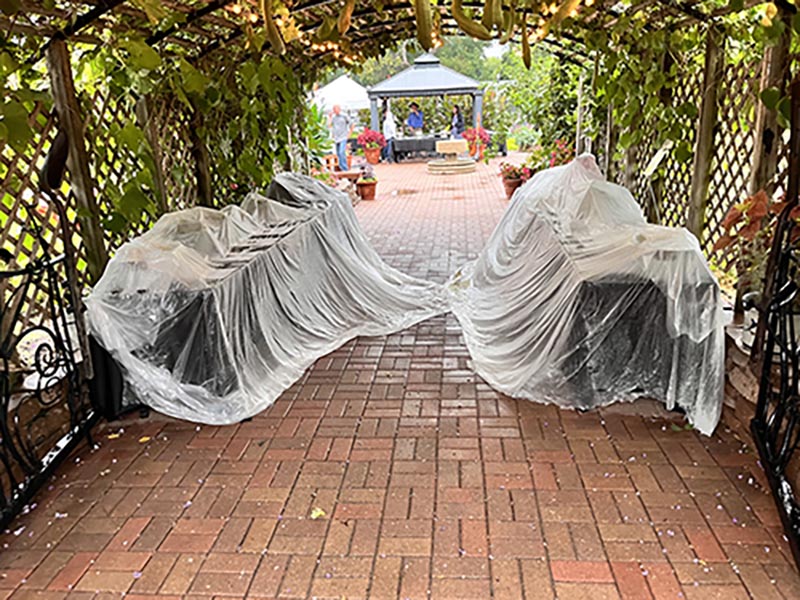 Guests were treated to a delicious picnic dinner provided by Brancato's (served "to go" style, thanks to the rain) and tasty craft beer from Cinder Block Brewery along with local wines.
The silent auction went off without a hitch as guests bid and won locally made merchandise, unique experiences and KC staycations.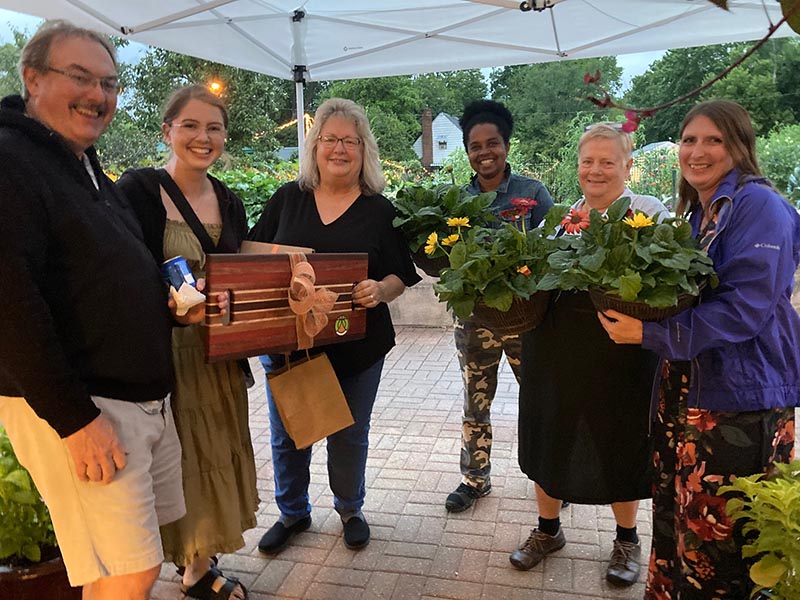 More highlights included new activities such as the Bottle+Basil ring toss where contestants won bottles of beer, wine, spirits, mixers, kombucha, and more! The first ever Honeycomb Gift Card Grab was also a big hit as guests were rewarded with one of 70+ gift cards from local restaurants and garden centers.
When all was said and done, KCCG raised just over $154,000 that will help us fulfill our mission to ensure that families, schools, and community groups have the affordable resources and knowledge they need to be successful in growing their own fruits and vegetables.
We'd like to thank everyone who came out and braved the rainy conditions and thank everyone who donated and volunteered to make this another successful Gardens at Sunset.
Thanks for sharing Rob! And a special thank you to our SYG teacher volunteers, Felicia Williams from Educare of Kansas City Children's Campus and Jennifer Stevenson, Lisa Hurley, and Amber Nieznajko from Eastwood Hills Elementary, who came and shared stories from their gardens with all of our Gardens at Sunset Guests. We appreciate you!