I think it's safe to say that Summer is officially here! With temperatures in the 90s most weeks, the plants in your garden are likely feeling the heat. Watering is of course one of the most important practices for a thriving garden, especially in the heat and in case you need a quick how-to on watering, check out our great YouTube video here.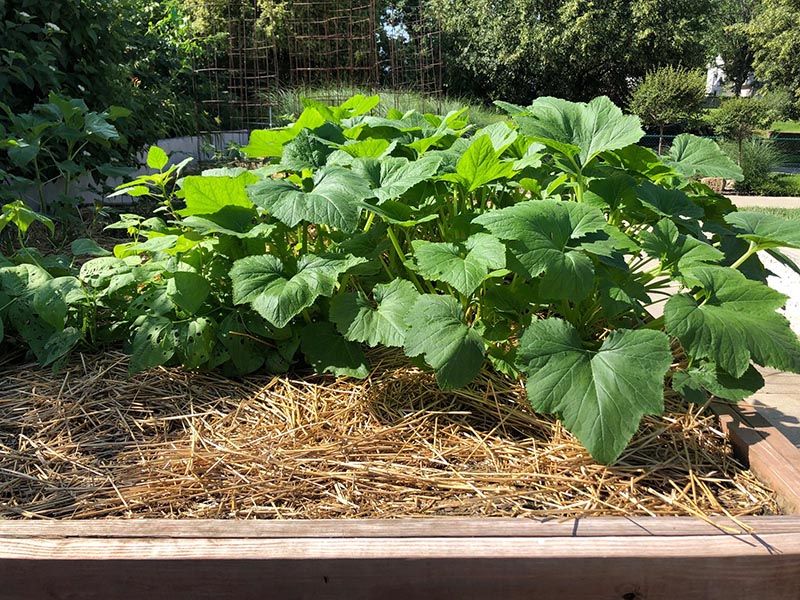 Now, another great practice you can utilize to help your garden be awesome is mulching. Bonus – if you would like to weed your garden less and cut down on the amount of water you use per week, mulching is for you!
Mulching your garden provides two huge benefits:
It keeps the plants' roots cool and allows moisture to stay in the garden, which in turn cuts down on the amount of water needed each week.
It prevents most major weeds from growing in the garden. When mulch is spread around plants, it covers the surface area where weed seeds could otherwise grow.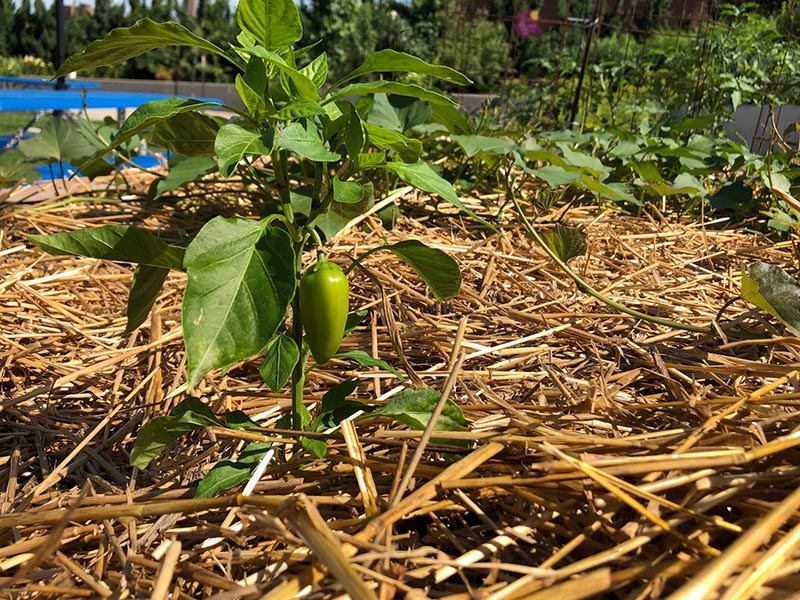 Mulch can be placed around transplants at the time of planting, but should be held off on seeds until the plants are well established. It's important to not mulch around plants until they are about 4"-5" tall. Mulching too early could accidently cover the plants and act as a barrier between the sun and the plant, hindering growth.
For Schoolyard gardens, we recommend straw as great cost-effective option for mulch. We provide bales of straw for $6/bale and recommend mulching Summer gardens with about 3-4 inches worth of straw spread evenly throughout your raised bed(s).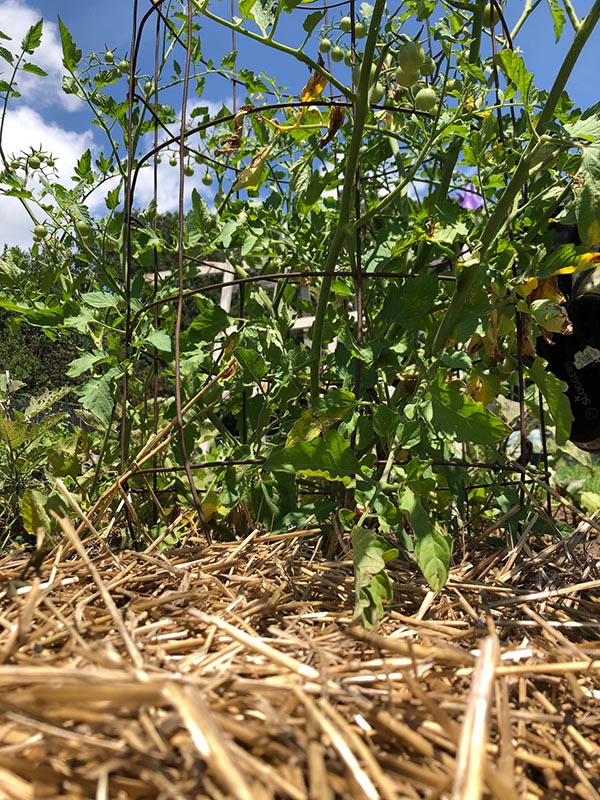 Other mulch material options include shredded leaves and yard clippings as long as neither have been treated with chemicals. While fine for flowers and trees, we do not recommend woodchips for mulching your vegetable garden.
Happy mulching everyone!