As teachers start to head back to school, we get a lot of pictures of weedy gardens sent to us with questions such as " Help! How do I clean out my gardens?" or "Where do I even begin?" We get that teachers are already so busy and adding, "clean out the garden" to an already long to-do list may feel a bit overwhelming.
Don't worry though. We've got you covered! The Schoolyard Gardens team has prepared several resources that will help make cleaning out your gardens an easy task.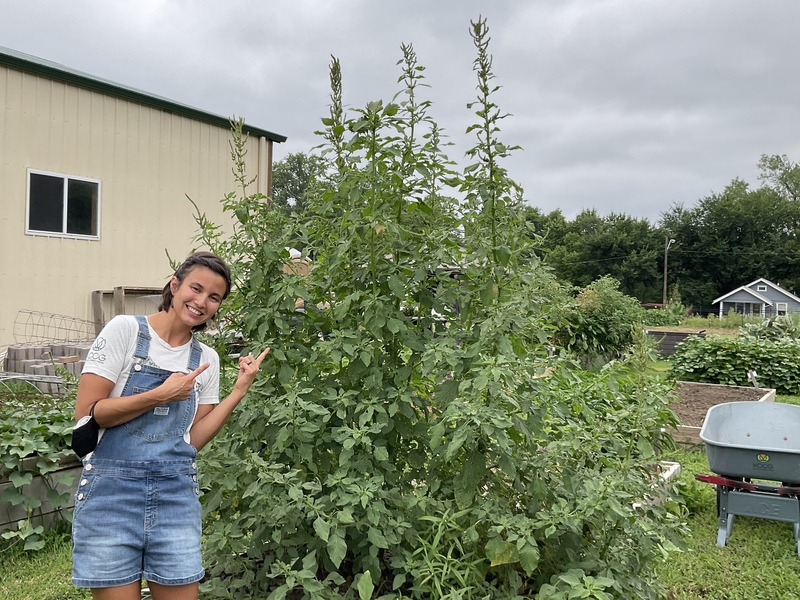 Helpful tip: Giving your garden a good long soak with the hose a day before you clean out your gardens will make it easier for weeds to slide on out, roots and all! We encourage you to look at our  How To Clean Out A Weedy Garden  resource and enlist the help of your students and school community to lighten the load. The gardens will be cleaned out in no time!
The school year will of course only get busier, so get organized now and schedule a few garden work days with you school's community using SYG's Community Workday Flyer. If you're able, offer your garden helpers vegetables from the garden to encourage more help in the future.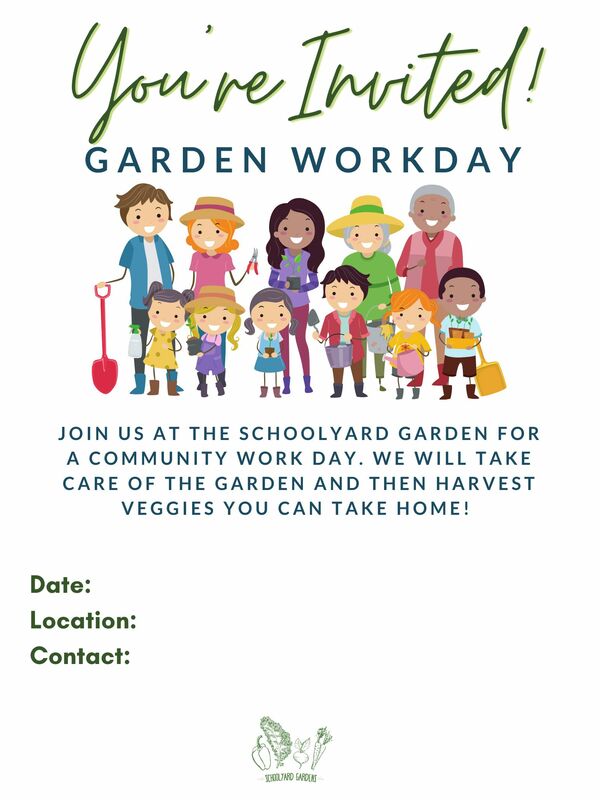 Never underestimate the energy of a 3rd grader! Making weeding the garden a fun game is always a hit with the kiddos! Divide students into two groups, and designate a place for each team to put their weeds. Make sure to show them how to pull out the entire weed, with roots and all (so weeds don't grow back). Set a timer for 3 minutes and watch them GO!  At the end of the 3 minutes decide as a class which group pulled out the most weeds. Congratulate the winning team with a high five or maybe even stickers.  In SYG's blog post How To Make Weeding Fun learn other ways you can make weeding the garden a fun activity.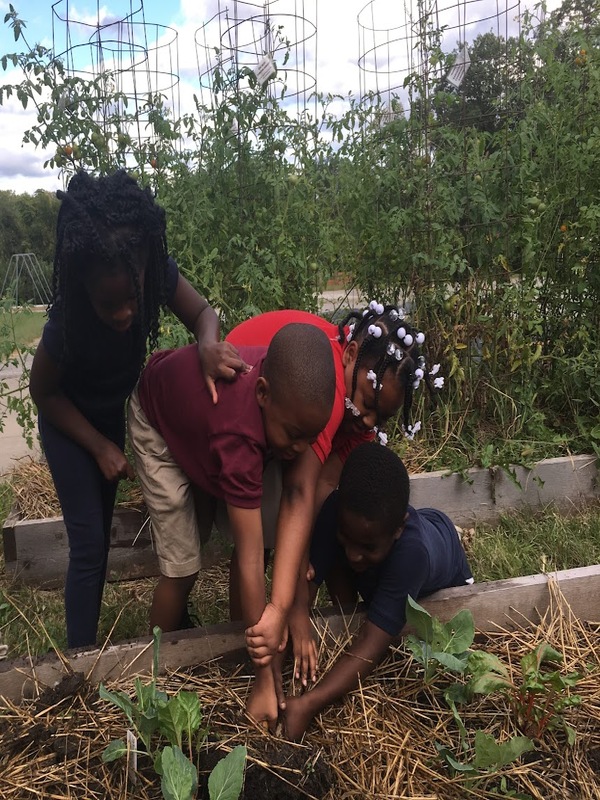 In the future, you have the below options for preventing weeds from overrunning your garden over the summer.
1.Straw mulch – Heavily mulch your beds (about 6"-8"). Covering the soil will prevent weed seeds from getting in and will protect the soil from the extreme temperatures while promoting healthy soil activity.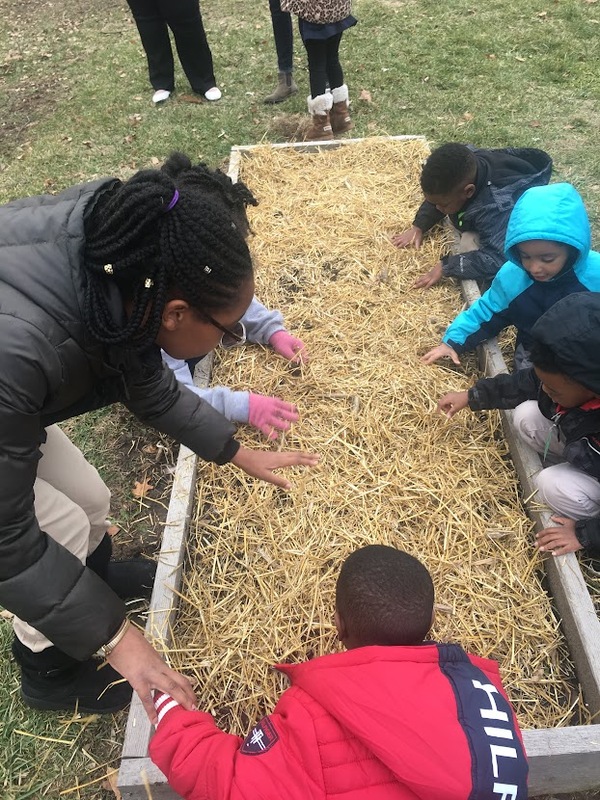 2.Burlap fabric  –  Use burlap coffee bags to discourage weed growth.  For full coverage SYG recommends 8 bags for each 4×12 bed and 6 for each 3×9 bed.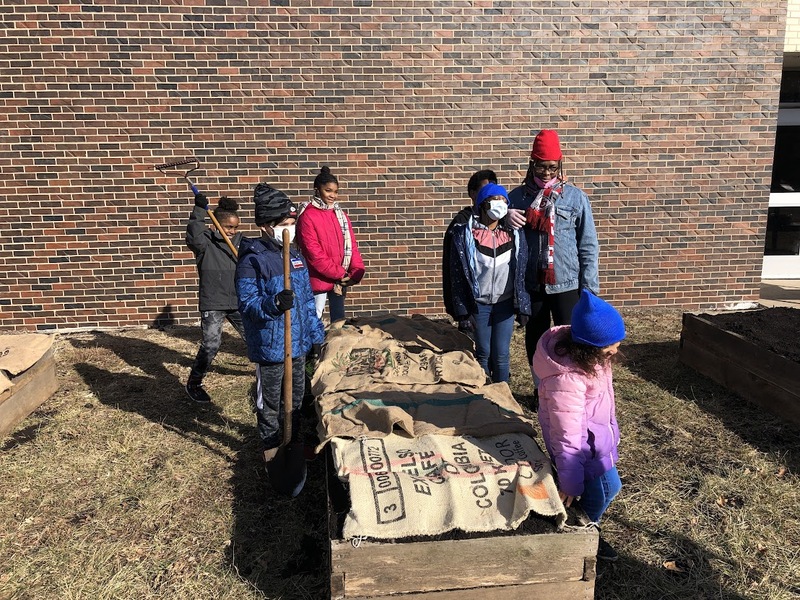 3.Landscape fabric – Clean out plants and staple landscape to raised beds. This option is ideal for gardens that struggle with obnoxious weeds such as Bindweed, Bermuda and Johnson grass.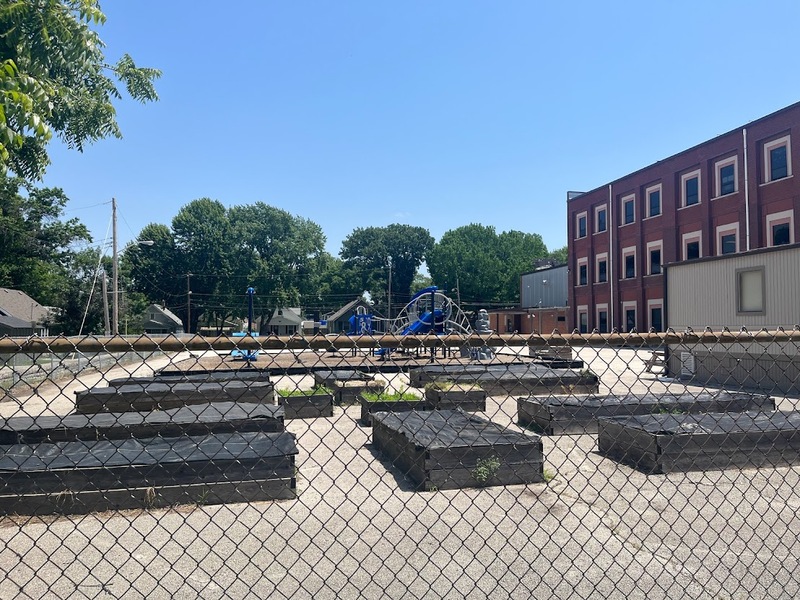 Something to keep in mind, weed prevention is especially important at the end of May when everyone is headed out for summer vacation.  Typically  gardens stop growing after a hard freeze and are fine resting uncovered over the winter.
Still have questions about cleaning out your beds? Reach out to your Schoolyard Garden coordinator for more details.
SYG UPDATE: If your garden has a broken corner, we now offer corner brackets on our fall order form. Check out our helpful How To Add Brackets to Your Raised Bed for a quick video tutorial.
The Schoolyard Garden team is looking forward to reconnecting and supporting our awesome schools this fall!  Happy Gardening!