The tomatoes and peppers in my garden are ripening quickly these days which is always a sign to me that the back to school season is upon us! Today's post will discuss steps to take to get your school garden 'back to school ready.'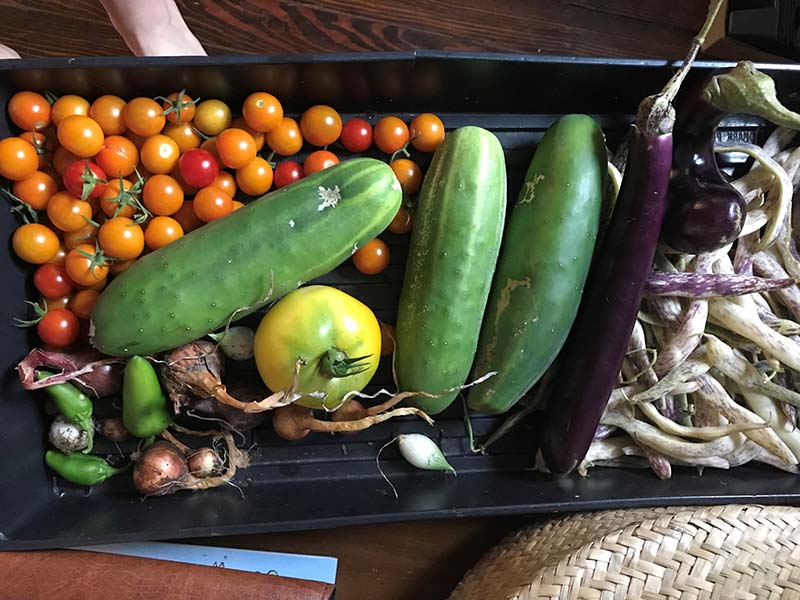 First, it's time to renew your enrollment form. You should have a link to the enrollment form in your inbox. Updating this information helps us keep your account up to date and active.

The plant and seed order form is live! Use the SYG

resources page

to print out a fall* planting planning sheet and start mapping out your garden veggies. 
*little known fact – the term "fall" gardening season is misleading. In KC, you need to plant your "fall" garden in late summer (late July to early September) if you want to get a fall harvest (late September through mid-November). Waiting to plant until the fall will be too late to get a harvest before temps turn cold! 
When you're back at school, check on the garden. What needs to happen before your students can plant the garden?

Clear weeds out of the beds – Use this handy "How to Clean Out a Weedy Garden" sheet pictured below

Locate your hose and water key

Make a planting plan & order supplies from KCCG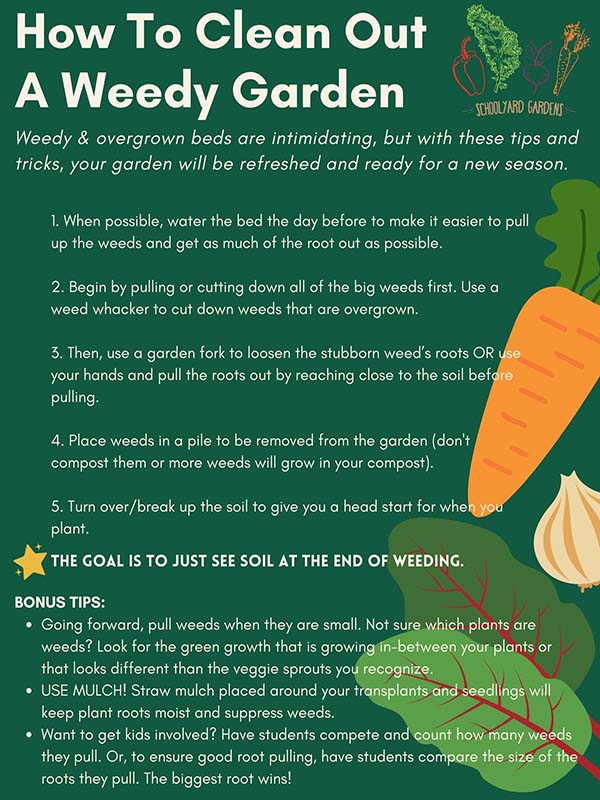 Connect with your SYG coordinator. We love hearing about your plans & goals for the garden and love to support you as you prepare for a new school year and new season in the garden.
Sit back, relax and enjoy the last few minutes of summer. We strongly recommend you enjoy a bowl of this Panzanella salad as it's bursting with the flavors of summer- tomatoes, cucumbers, basil, and sweet peppers!