Schoolyard Gardens just launched our very own YouTube channel! So far we've only posted one video but we think it's a special one. Follow along as the fourth graders at Wendell Phillips Elementary harvest and enjoy the vegetables from their fall garden on a sunny, cold November morning a few weeks ago!
Click HERE to see our YouTube channel and don't forget to hit that red subscribe button in the top right corner!
This is an example of a typical harvest party with Schoolyard Gardens and really displays how exciting it is for kids to get to try new foods that they grew themselves and learn about healthy eating!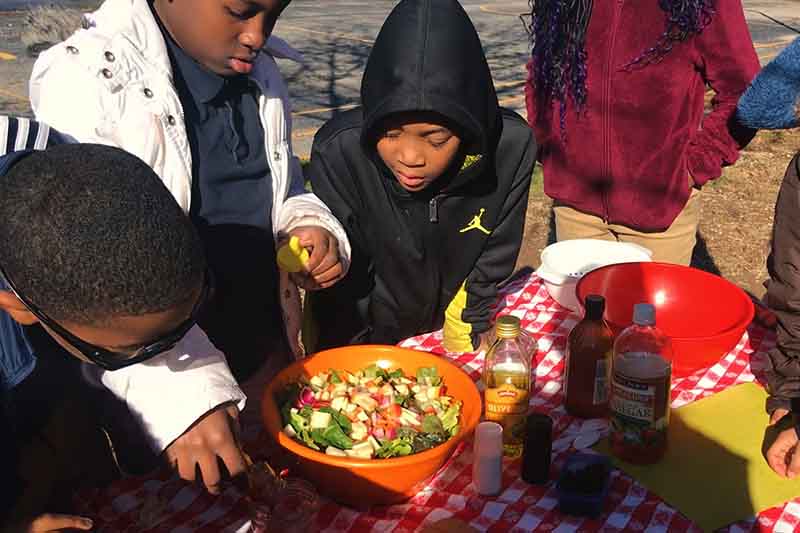 The kids harvested radishes, lettuce, carrots, and onions and made a huge beautiful rainbow salad! They also made their own salad dressing and got to eat carrots with hummus!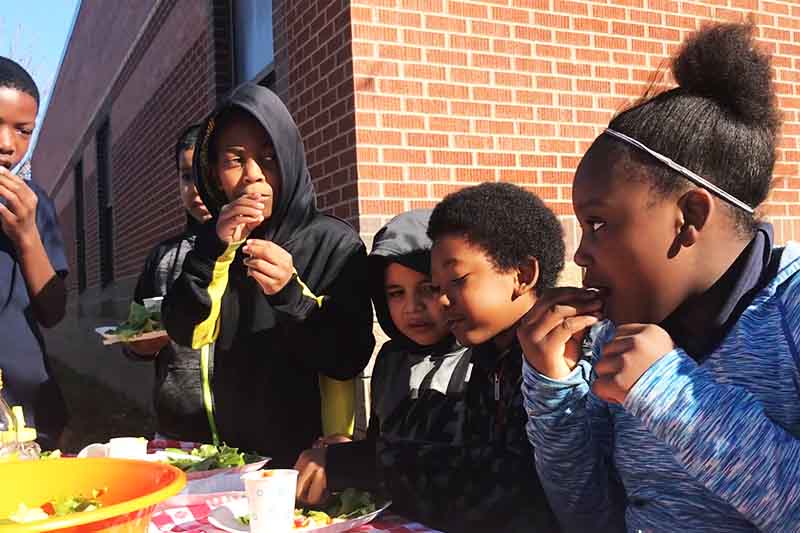 Many of the kids tried radishes for the first time, and for many of them, it was also their first time trying hummus!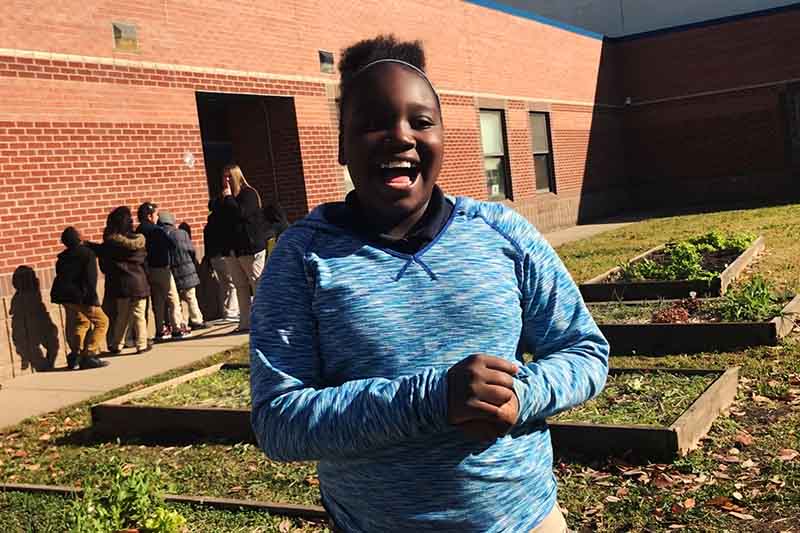 Stick around for the end of the video when I interview three of the students about their experience, including Malia! (above)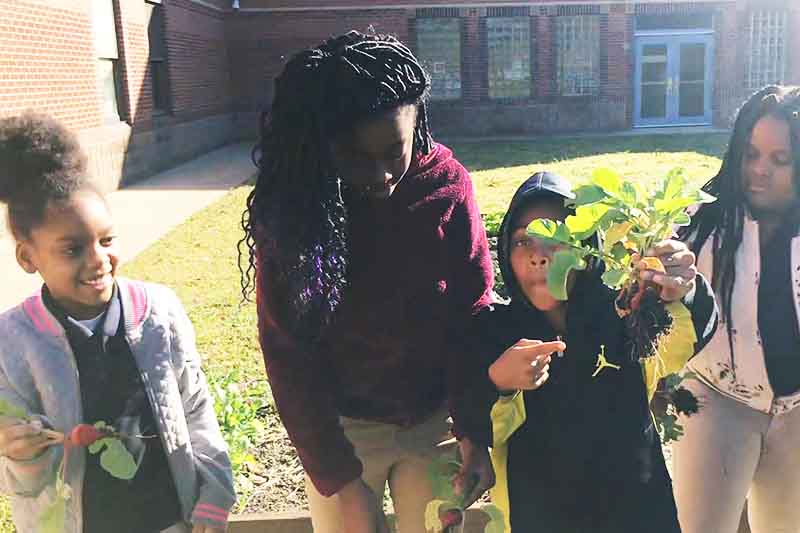 We plan to post two types of videos. First, we'll post more experiential videos like this one so you can see all the exciting things we're doing at our schoolyard gardens including how we build our gardens! Second, we plan on posting informational videos like how to thin seedlings, how to deal with cabbage loopers, and strategies for planting with kids!
Make sure you subscribe so you don't miss out when we release new videos – click HERE to see our YouTube channel and subscribe!