The weather has started to turn cold, you're having cozy thoughts of being indoors with a hot cup of tea/coffee/cider, and your schoolyard garden is hopefully cleared out and ready to rest for winter.
But wait!
There is one more delicious and nutritious vegetable to plant in your schoolyard garden – Garlic!
Follow these easy tips to successfully grow garlic in your schoolyard garden:
We recommend planting garlic from November 15th to December 15th.
To plant, separate each clove from the bulb, but don't peel off skin.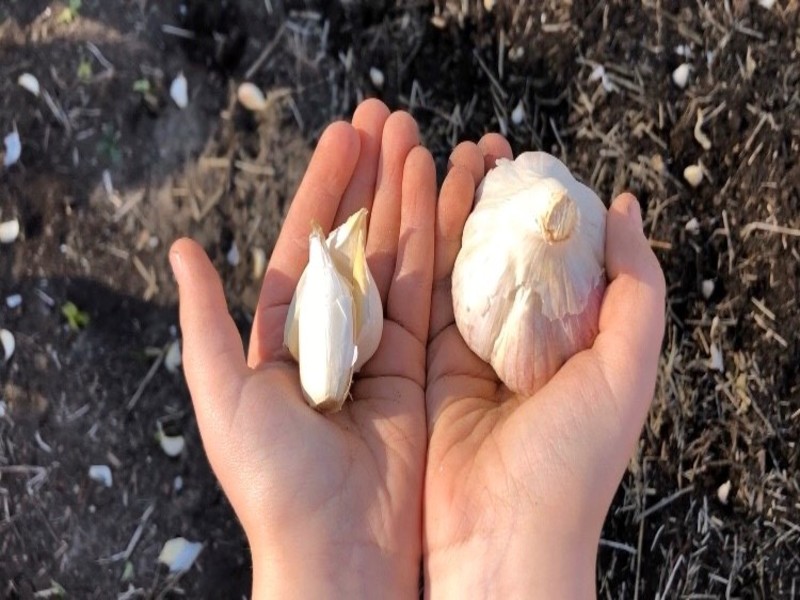 Dig a hole about 2-3" deep and spaced about 4-6" apart. Incorporate math into this garden lesson by having kids figure out how many garlic cloves should be planted across and down on a 4×12 foot garden bed for our K-12 schools. The calculation will be 3×9 foot for our pre-K beds and if you're doing times tables with your preschoolers, throw yourself a party, because you are teacher of the year!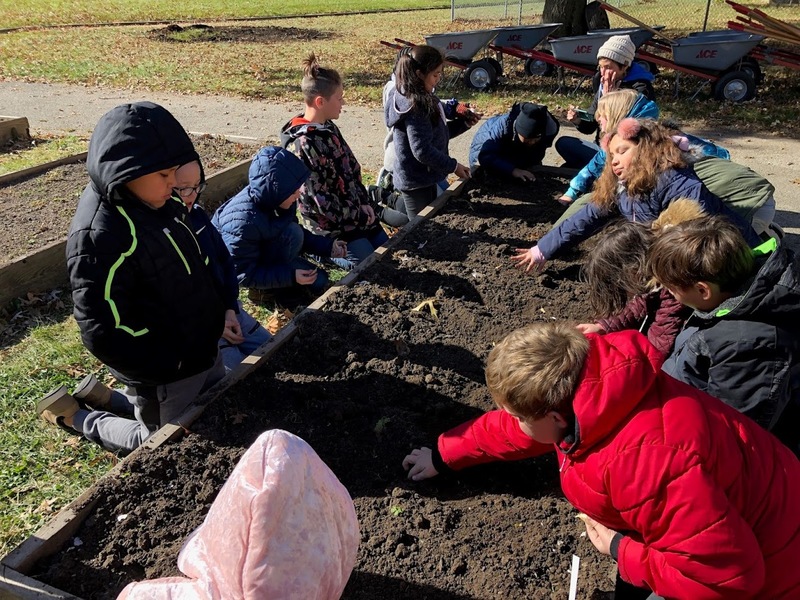 Plant each garlic clove root side down and pointy side up.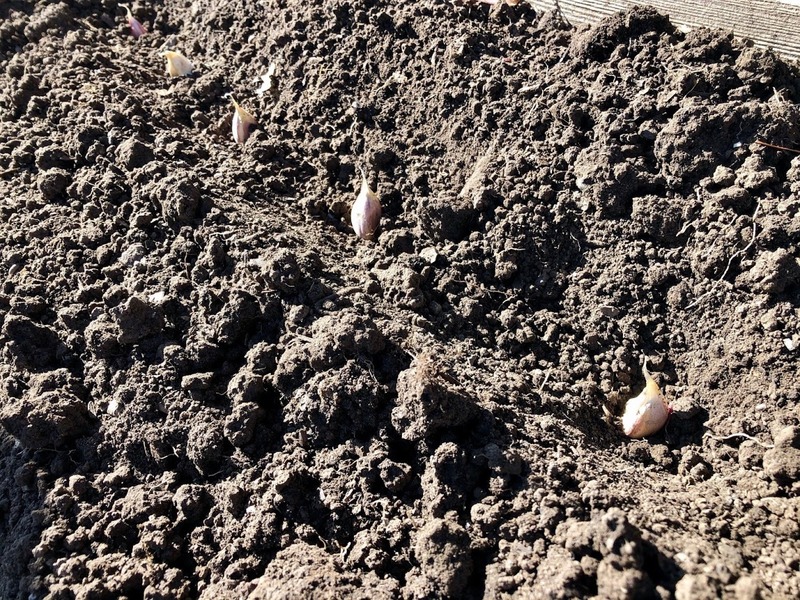 Cover with soil and then mulch with about 4 inches of straw. Side note -now is the time to go back indoors and enjoy that lovely cup of something warm from before.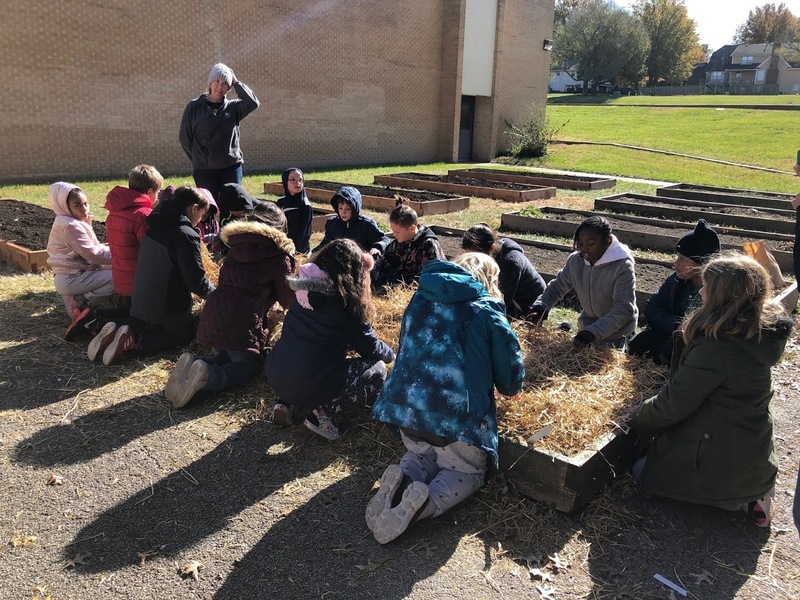 Start watering your garlic in the spring and keep watering until approximately 2 weeks before harvest.
In late spring/early summer you will notice a seed head aka garlic scape forming from the top of your hardneck garlic plants. Cut the scape and use in place of garlic in any of your favorite recipes. In addition to being delicious and versatile, removing the garlic scape will help to ensure the energy being made by the plant gets put back into the bulb growing below the soil. Softneck varieties will not form a scape.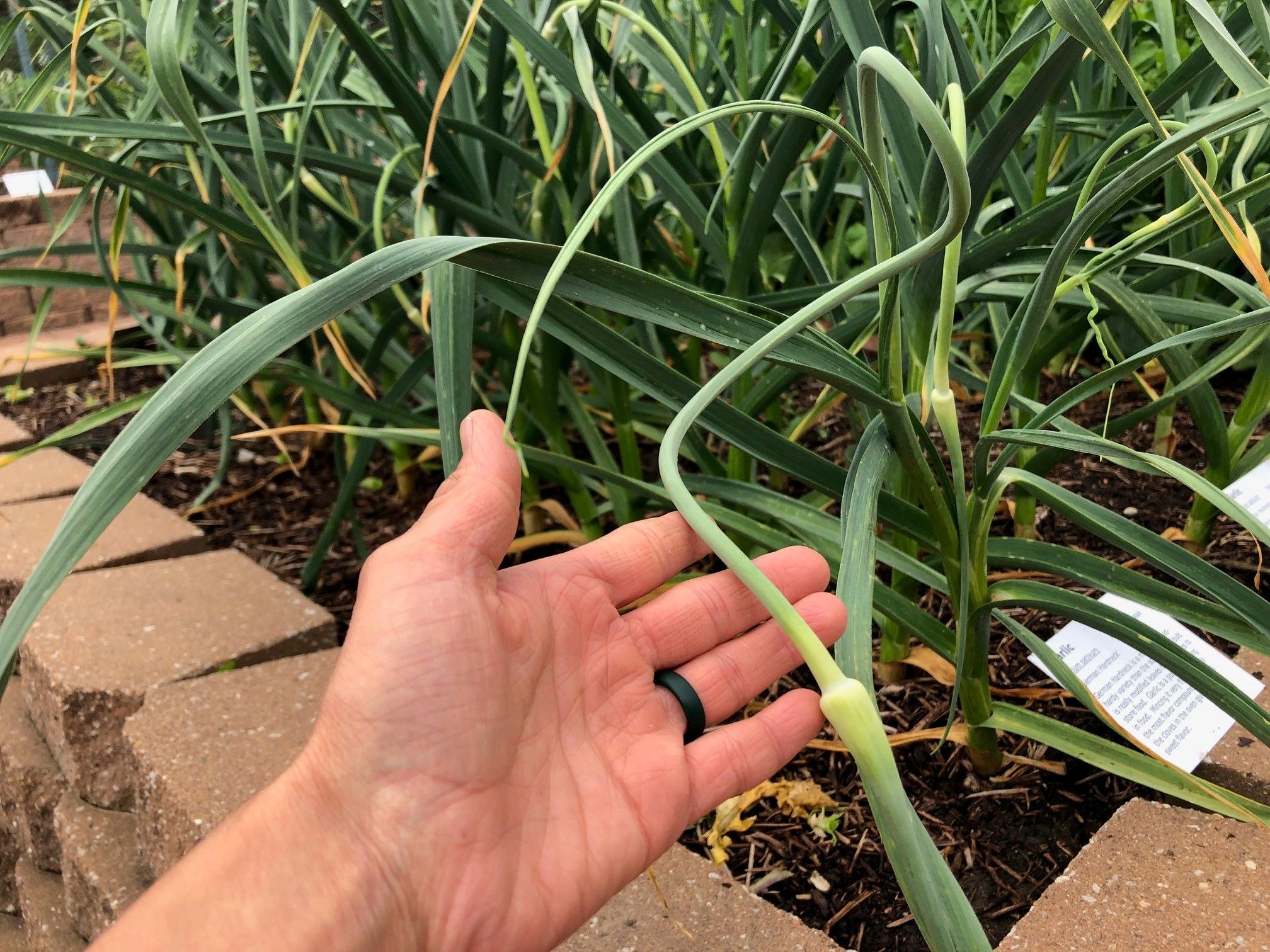 Cut the scape at its base, as pictured below.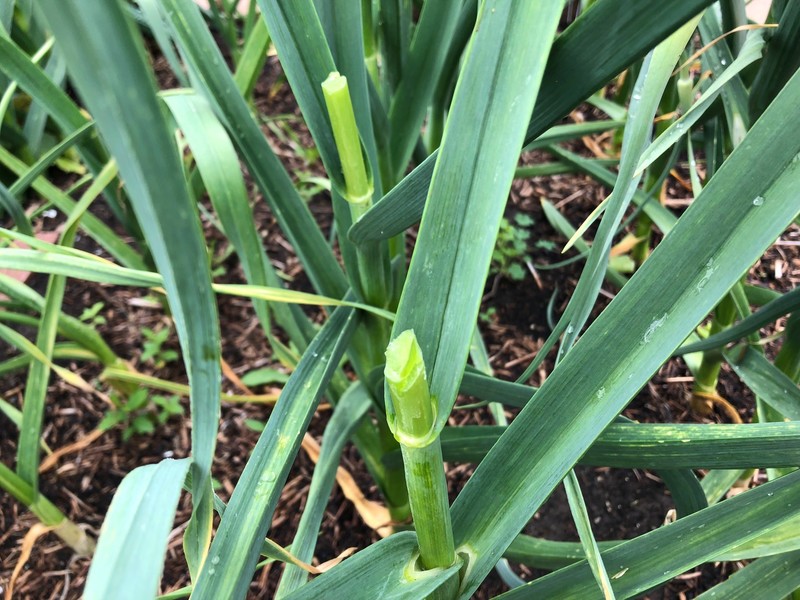 You'll harvest garlic generally during the first few weeks of June. Each of the cloves you planted will have formed a brand new bulb!
Have leftover cloves from your planting day? You can use them in your cooking now!