Over the past nine months, we've all been challenged to think about what's truly essential in our lives: Sharing a meal around the table with our families. Feeling a sense of connection to our neighbors and community. Finding a source of hope and optimism to hold on to through troubling days.
This year, gardens and orchards were more important than ever, providing a source of affordable, accessible produce. KCCG was proud to provide resources and support to home gardeners and community volunteers who stepped up to grow food for their families and neighbors this year.

Supported 670 community garden and orchard sites and 2,548 home gardens.
Empowered 37,000+ households who grew more than 1,026,200 pounds of food.
In total, KCCG gardeners cultivated more than $2 million of healthy fruits and vegetables!
Most importantly however, we've been inspired by the ways that our gardeners and volunteers have risen to meet the rapidly growing needs of our community this year.
In the most essential sense, KCCG-supported gardens and orchards have provided food – over a million pounds of fresh vegetables and fruit. They've provided a safe space for everyone from students to seniors to engage in meaningful work, breathe deeply and soak up some sunshine. And they've inspired the kind of joy and connection that comes as neighbors share baskets of vine-ripened tomatoes, hearty sweet potatoes and juicy peaches.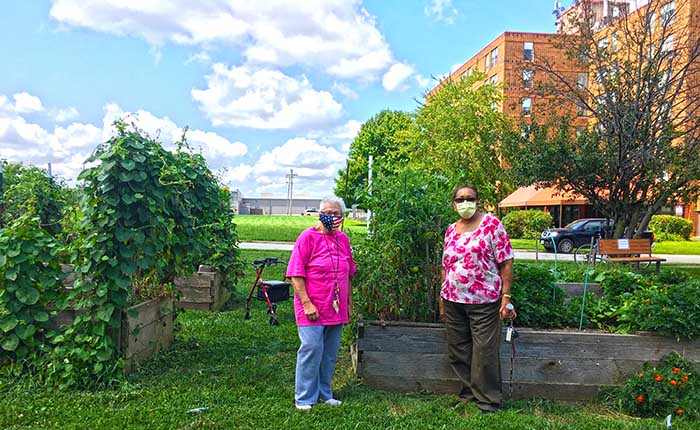 In a year like this, we are especially grateful for the generous friends and partners who empower our work. Because of you, more than 37,000 Kansas City families enjoyed fresh food directly from a garden or orchard, and thousands more received garden-grown food from local pantries.
As the pandemic turns from a sprint to a marathon, more and more of our neighbors are struggling to put food on their tables – and fruits and vegetables are often the first thing cut when grocery budgets get tight. Gardens and orchards offer a sustainable long-term solution to food access and empower families to have control and choices when it comes to something so essential as the food they eat.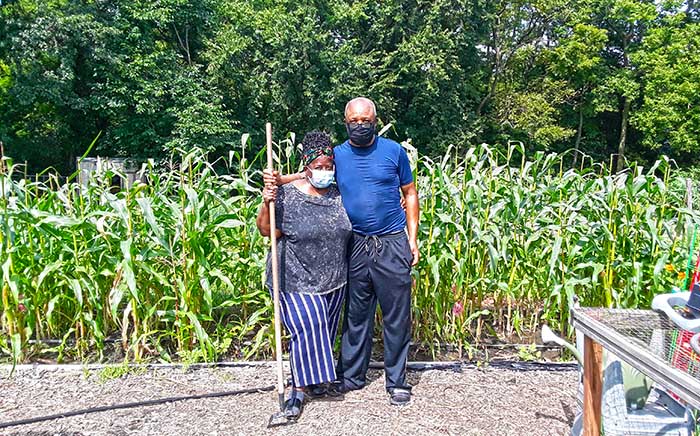 Please consider a gift to support a garden or orchard in the coming year. Every dollar you invest can help a low-income neighbor to grow nearly $4 in fresh, organic produce. As more and more people recognize the value of growing their own food, your gift will ensure that KCCG will be there to empower them with all they need for success. Together, we will grow a healthier and more resilient community.