Vegetable:  Mustard Greens
SYG Variety: Red Giant, Tendergreen
Mustard Greens is one of my favorites of the leafy green varieties we offer through SYG. It's easy to grow from seed and the spicy flavor adds a nice kick to any recipe that calls for greens! I love to grow the Red Giant variety, because its beautiful purplish red hue adds such a wonderful pop of color in a sea of green garden colors.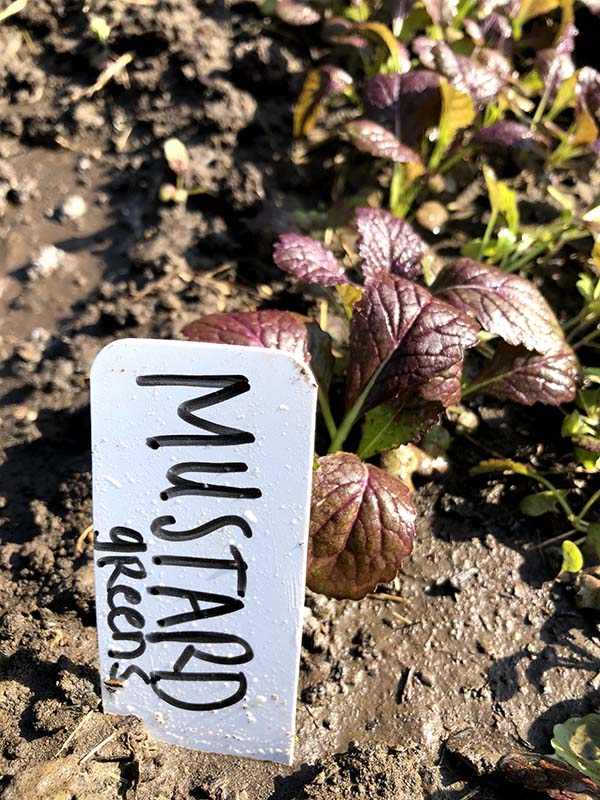 Planting Instructions:
4×12 beds (K-12) 2 packs of seeds will fill a whole bed
3×9 beds (Preschool) 1 pack of seeds will be more than enough to fill a whole bed
Plant seeds ¼ inch deep in rows. Once sprouted, thin seeds to stand 6-10" apart.
Plant to Harvest Time Frame: 5 Weeks
Check out this "How to Harvest Mustard Greens" video to learn more!
If you're looking for more information on Mustard Greens and a fun activity to do with students, check out our Mustard Greens Vegetable Spotlight.
This resource includes mustard greens nutrition facts, easy and delicious mustard green recipes, a fun garden activity and a book to read while in the garden or on a rainy day when being outside isn't an option.
Happy gardening all!