Vegetable: Beets
SYG Variety: Red and Golden, Detroit Dark Red, Early Wonder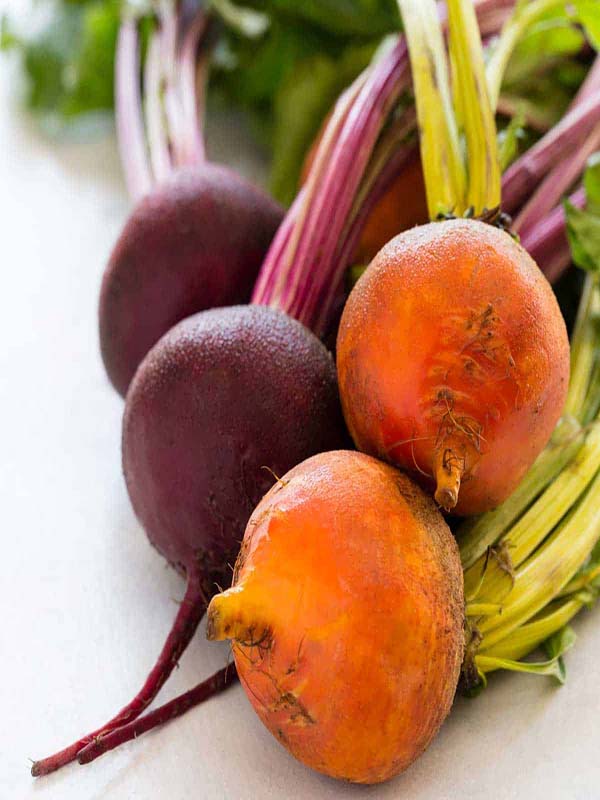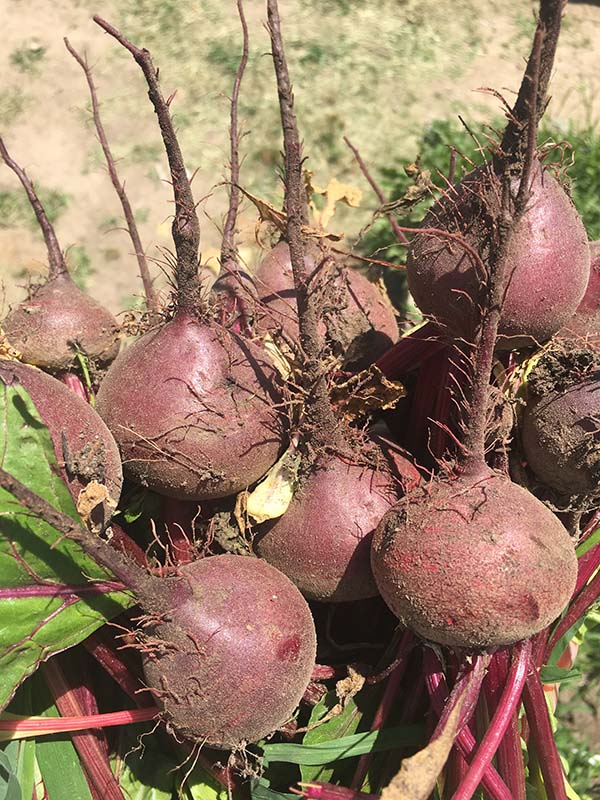 Beets are a rich source of natural nitrates which helps deliver oxygen to our muscles and helps our bodies stay active.
Not only are they delicious and nutritious, they are so versatile in the kitchen! You can roast them till they are caramelized and sweet, boil them with a little salt,  pickle them for a quick snack or try them raw in this quick and delicious recipe for Grated Raw Beet Salad.
If you've planted beets in the past and noticed that the root part didn't grow very big, you may have planted the seeds too close together. This without thinning, doesn't give the beet enough room to grow into it's nice round root.
Don't get discouraged! Watch our How To Thin Your Seedlings tutorial for next spring and until then eat your beet greens! They can be sautéed in a stir fry or chopped up and thrown on top of a taco or salad!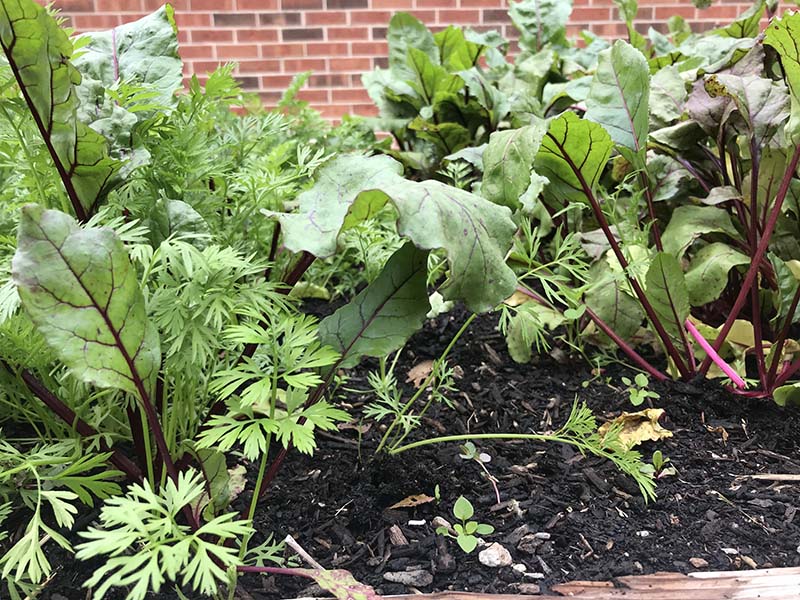 Planting Instructions:
4×12 beds (K-12) 2 packs of seeds will fill a whole bed
3×9 beds (Preschool) 1 pack of seeds will fill a whole bed
Make a line with your fingers about ½ inch deep.  Thin seedlings 4" – 6" apart.
Plant to Harvest Time: Spring and Fall, 5-7 weeks
Check out SYG's How To Harvest Beets video
For more information about beets and a fun 'multi-meaning word' scavenger hunt in the garden, check out our Beet Vegetable Spotlight.