We've been talking up swiss chard for a while over here in the SYG office (see previous blog post) and for good reason! Taste wise, swiss chard is a cross between spinach and collards and can be eaten raw or cooked.
We love swiss chard because not only is this veggie a beautiful eye-catching plant, especially when you grow the Bright Lights variety, but it's also highly nutritious. It contains the vitamins A,C & K and is full of phytonutrients that support healthy eye function related to reading and seeing fine details. It's also one of the few plants that grows well in spring, summer and fall in KC.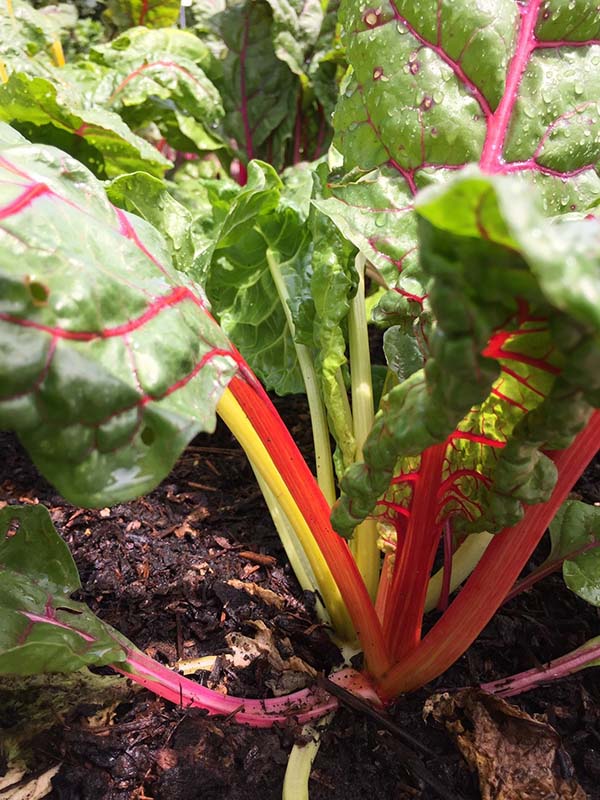 Here's a new video with info on how and when to harvest your swiss chard.
And as always, one of the garden recipes we are currently enjoying with swiss chard is our Vegetable and Fruit Rainbow Smoothie.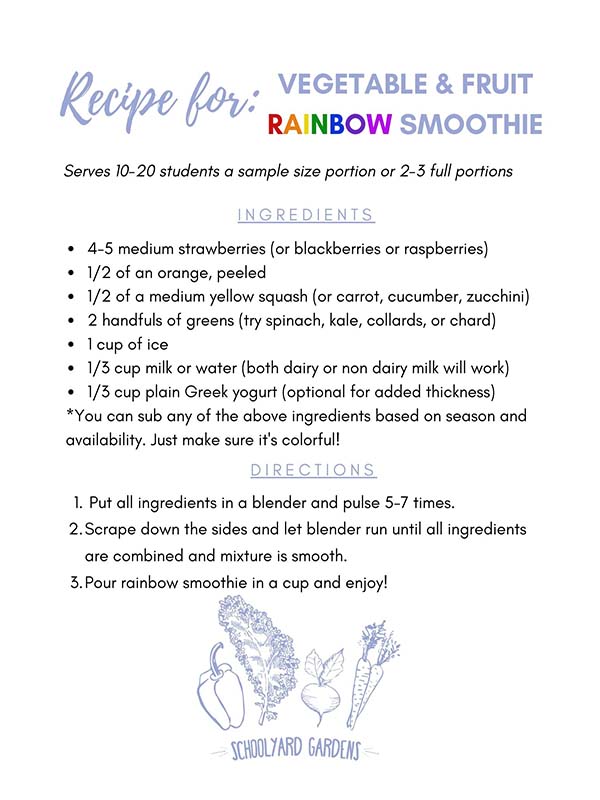 Try this delicious and nutrient packed recipe as part of our Swiss Chard Vegetable Spotlight activity.