Looking for a quick and easy snack from the garden? Try Schoolyard Gardens' Pizza on a Stick.
This simple recipe is part of Schoolyard Gardens' One Bite Lesson series which is sponsored by Goodcents Foudation.
Our One Bite Lesson series is a collection of four quick and easy recipes that can be made using the veggies already growing in your garden and a few common ingredients.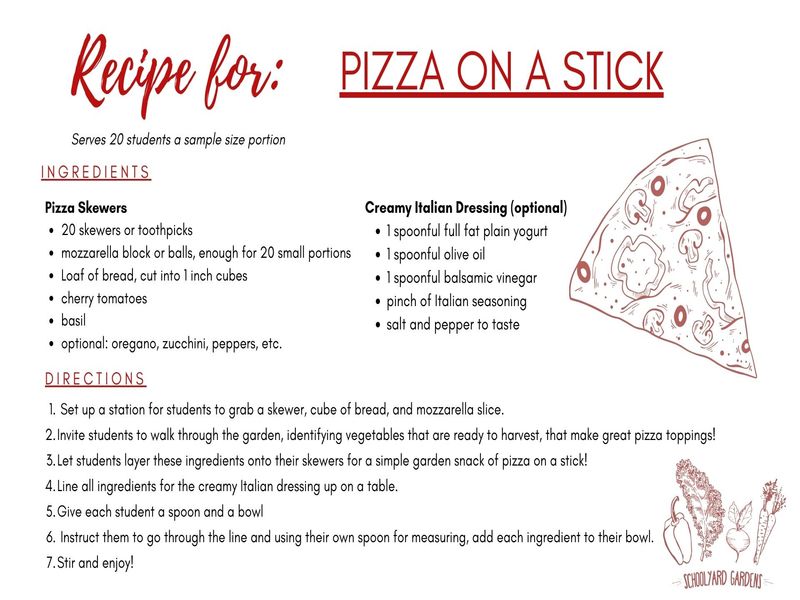 Watch Claire make Pizza on a Stick and a healthy creamy Italian dressing to go with it.
(Special thanks to Goodcents Foundation for sponsoring this video)
Be on the lookout for 3 more easy to make recipes coming soon –  Radish Rounds, Salsa on a Stick and Rad Rabbit Wraps (say that three times).