With the weather cooling down, summer plants producing bountiful harvest and kiddos giddy to get back to classrooms, schoolyard gardens across KC are ready for their yearly back to school prep. 
For coordinators, that means enrolling, making a planting plan, attending a demonstration workshop and prepping garden beds for use in the fall!
Complete your Annual SYG Enrollment Form

– A link to do this will be sent via email to your school garden's primary contact. Re-enrolling in our program keeps your information up to date and ensures the right people receive all of our latest communications. Please note that we have totally revamped our enrollment form, so if you encounter issues, let us know so we can fix it!

Make a Planting Plan & Order Your Fall Plants and Seeds

– Use our

Fall Planting Planning Sheet

which shows you how many seeds and transplants can fit in one raised bed or select one of our easy peasy

Premade Planting Plans

(scroll to the bottom of the linked "Digging Deeper" page). If you'd like a little more detail on each of our varieties before making your decisions, check out our

SYG Crop Varieties

resource. Once your planting plan is complete, you'll be able to place your order online using the order form link sent to your email. The Fall order form is open from Aug. 1st – Sept 1st and we suggest planting between Aug. 22nd – Sept. 9th. Check out our

How to Make a Planting Plan Video

if you need more assistance.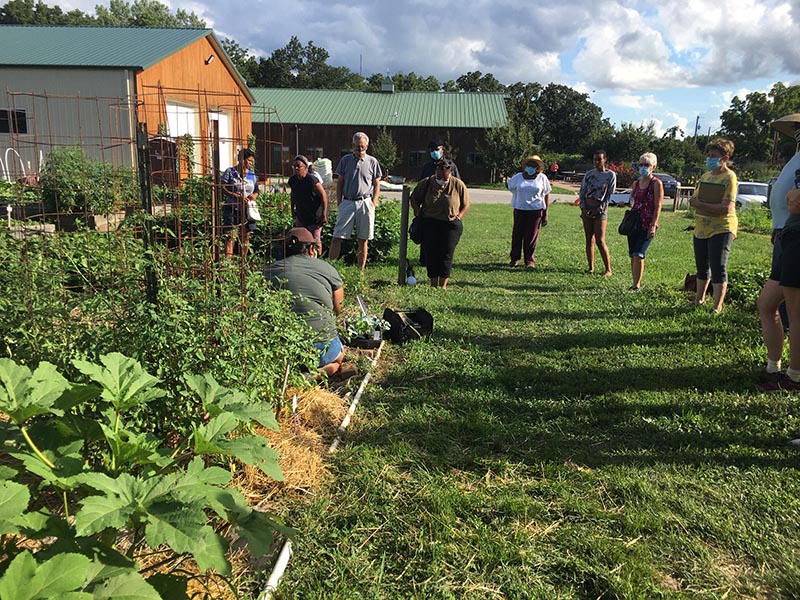 Attend our Fall Planting Demo Workshop

– If you or your school is new to SYG, please join us for our hands-on Fall Planting Demo Workshop. We'll go over tips and tricks for planting with students and answer any questions you might have about fall gardening. Workshops will be held here at our KCCG headquarters (6917 Kensington Ave. KC, MO 64132). If you are a school educator

please RSVP here for our Thursday, August 10th workshop at 3:00 pm

. If you are a LINC professional, we'll see you on Thursday, August 10th at 10:00 am! 

Clean Out the Weeds

– If your garden became a jungle over the summer break, follow our

How to Clean Out a Weedy Garden

sheet to get your garden cleared out and ready for fall planting. Consider enlisting the help of your school community to assist with this task if you're feeling overwhelmed.

Plant your Fall Garden

– Last but not least, put your seeds and plants in the ground! If you'd like a refresher on planting, check out our

How to Plant Your Schoolyard Garden

video. If you're not planning to grow a fall garden, please let your SYG Coordinator know.
SYG recommends planting prior to the weekend of September 9th for fall garden vegetables. If you need help preparing your bed for fall growing, please feel free to contact your SYG Coordinator for guidance. Happy gardening!