While most veggies from the garden have been harvested by now or are soon to be, there's one that gets the garden all to itself over the fall/winter season – Garlic!
We recommend planting garlic between Nov. 15th – Dec. 15th, but watch the weather for any unusually warm days and avoid these for planting. If the temps are too warm, your garlic could be tricked into sprouting early, which wouldn't be good for creating that beautiful bulb you'll eventually harvest in June.
For tips and tricks on how to plant garlic with students, check out our awesome K-12 Coordinator, Crystal, in our "How To Plant Garlic" video featuring students from Three Trails Elementary.
For more helpful tips, check out our SYG Garlic Guide Sheet.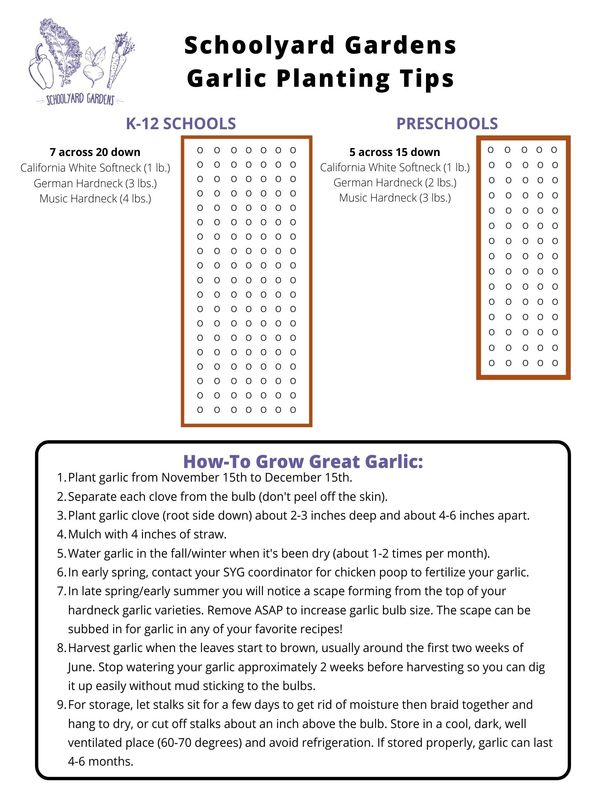 Happy garlic planting!