Vegetable: Radish
SYG Varieties:
Cherry Belle: A fast-maturing radish with mild flavor and crisp texture. The Cherry Belle variety grows to a vibrant red hue with a white flesh.
Easter Egg: This seed packet will produce beautiful radishes in a variety of colors (red, white, pink, purple) that are fun for children to pick and eat. The roots grow larger than standard varieties and stay crisp and mild even when large.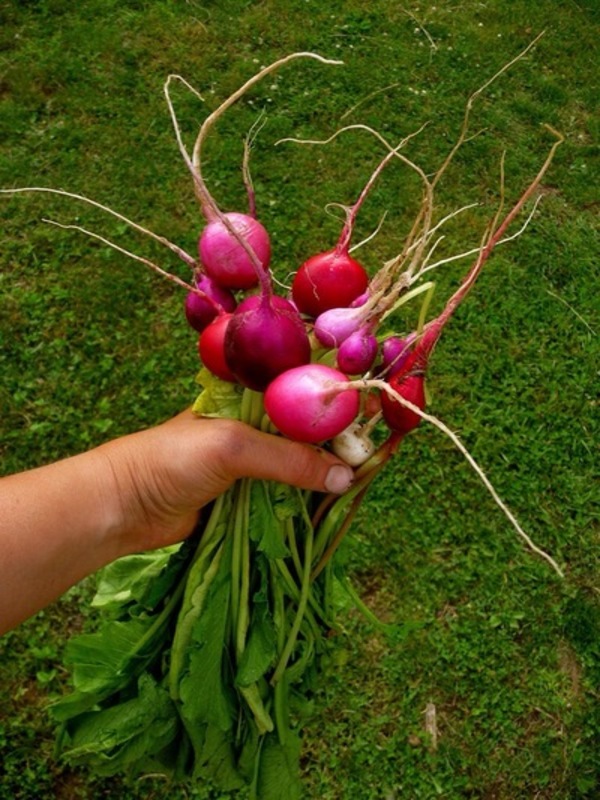 Planting Instructions: Plant seeds ¼ inch deep and 2-3" apart in rows that are 4" apart. Thin to 3-4" apart.
4×12 beds (K-12) need 2 seed packets to fill raised bed
3×9 beds (preschool) need 1 seed packet to fill raised bed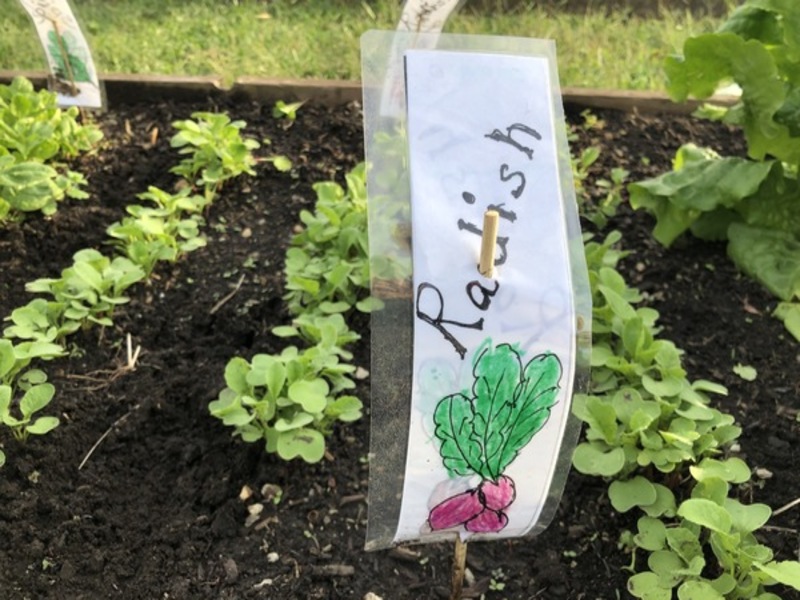 Plant to Harvest Time Frame: 3 – 5 weeks
Plant: Springtime Crop 3/15 – 5/1 ; Fall Crop 8/1 – 8/25
Harvest: Starting 3-4 weeks after planting
Harvest:
You'll know when radishes are ready to be harvested when you notice the top portion of the radish poking up through the soil. Radishes can be harvested by pulling the base of the stem and gently loosening the surrounding soil. If the ground is hard, use a garden trowel to loosen the soil around the radishes. After harvesting, gently wipe loose dirt off radishes and wait to thoroughly wash until you're ready to eat or cook these zesty roots.
Tips and Tricks:
Radishes will begin to split if left in the ground for too long. Cut radish stems (which are also edible!) off the root approximately 1" above the bulb. Radishes will keep well if they are stored unwashed and placed in a refrigerator or a cool, dark place.
Health Facts:
One serving of radishes contains 25% of the recommended daily value of Vitamin C.
Radishes contain antibacterial and antifungal properties.
Radishes are high in vitamins and minerals including magnesium, iron, copper, and calcium.
Ways to Prepare Radishes:
Raw – Slice them up thinly or mince them and add them to your salads, tacos, and sandwiches!
Roasted – Halve them and toss them in a little oil, salt and pepper and roast at 400° F for 15-20 minutes!
Pickled – Mix equal parts water and vinegar with some salt, sugar and your favorite spices and add sliced, or halved raw radishes. Let marinate in a jar for a few minutes or several days!
Sautéed – Halve or slice the radishes and sauté in a little butter or olive oil on medium heat for 8-10 minutes or until soft, and golden brown!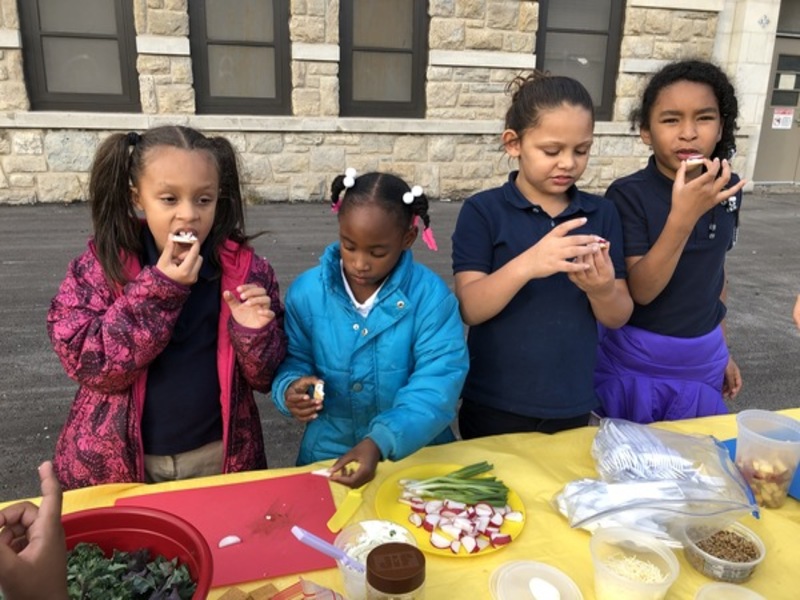 Looking for a quick and tasty radish recipe?
Enjoy a tried and true Schoolyard Gardens favorite, Cream Cheese Radish Rounds! *Recipe can be found by following this link to a great SYG blog post on 'How to Harvest Your Fast Crops.