Vegetable:  Spinach
SYG Varieties:
Noble Giant: Thick, glossy dark green extremely large leaves. Delicious and flavorful.  Harvest in 30 days for baby spinach. Slow to bolt.
Woodpecker Spinach: Smooth leaf variety, upright plant. Slow to bolt. High resistance to mildew.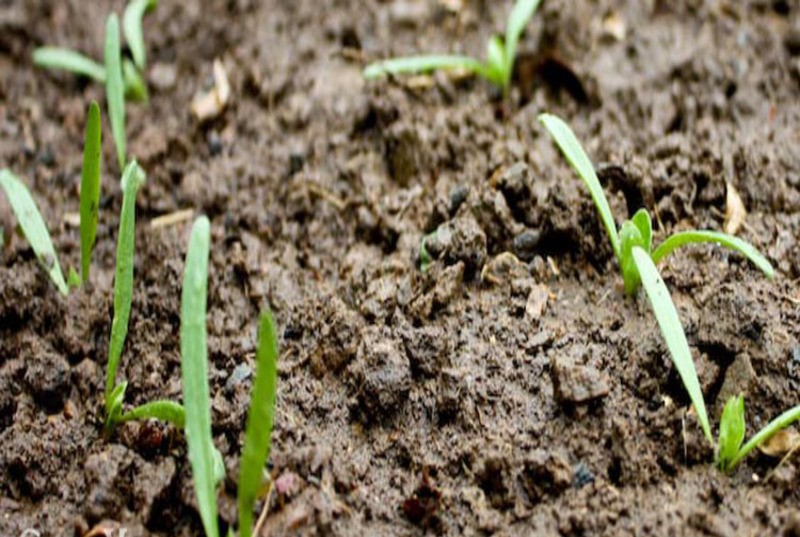 How to Plant: Plant seeds in rows spaced 4-6" apart and thin plants to stand 6-8" apart in each rows. Plant transplants 6-8" apart in rows spaced 8-10" apart.
4×12 bed (K-12) need 2 packets of seed to fill a bed. Plant 6 transplants across and 12 rows down.
3×9 bed (preschool) need 1 packet of seeds to fill a bed. Plant 4 transplants across 8 rows down.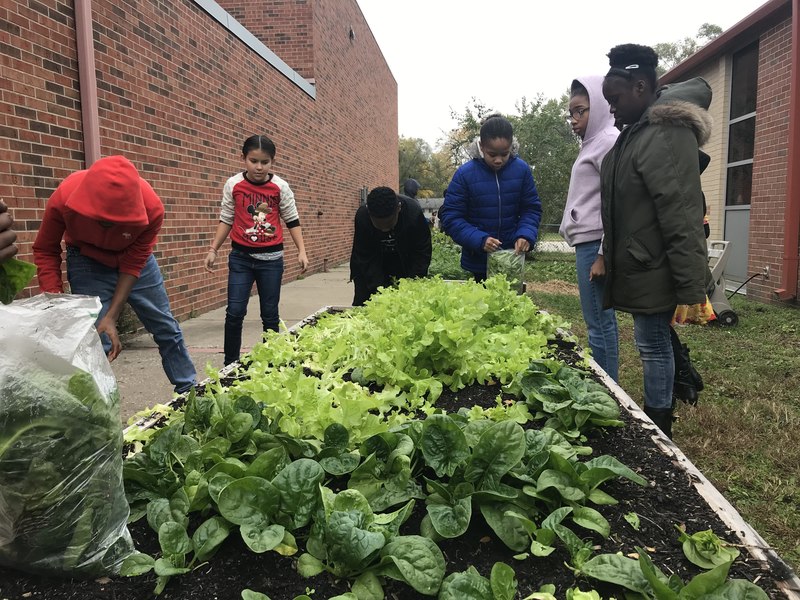 Plant to Harvest Time Frame: 4-6 weeks
Plant: March 20th – April 20th
Harvest: May continually until temperatures warm up and plant bolts.
Harvest: Once plants reach 4" tall, harvest leaves by cutting the leaves off, cut leaves from the outer part of the plant and leave the inner stocks to grow more leaves.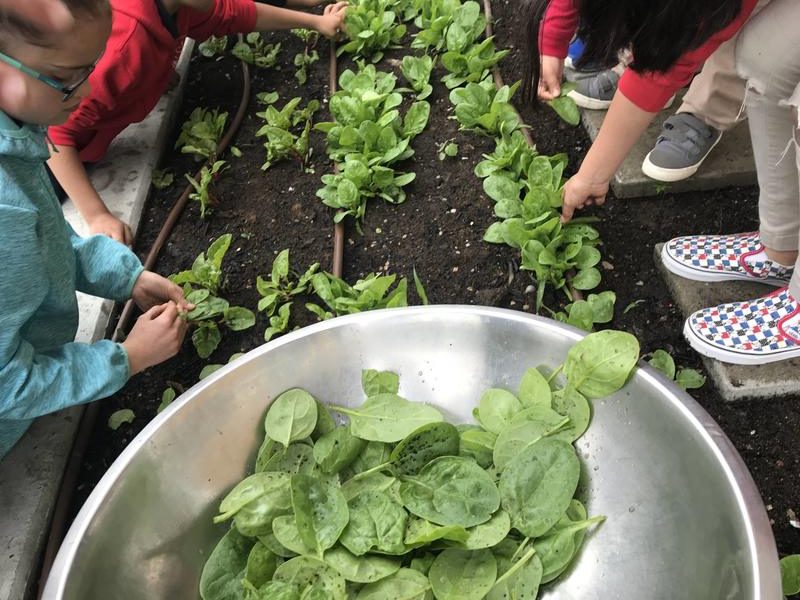 Tips and Tricks: When the temperatures get warm (mid-June) Spinach will go to seed. Do not wash the spinach until right before you are going to eat it.
Health Facts:
Spinach is high in Vitamins A and C
100 grams of spinach provides 25% of the recommended daily Iron intake.
Potassium and Calcium in spinach account for a quarter of each of the recommended daily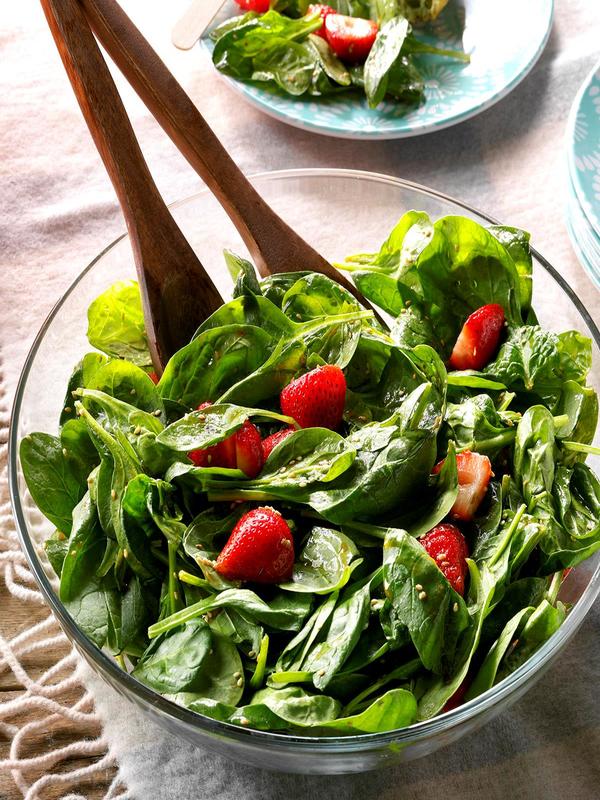 Recipe:  Strawberry Spinach Salad
Ingredients:
1 lb. spinach leaves
7 sliced strawberries
¼ cup sliced almonds
2 Tbsp. Olive Oil
¼ tsp. Balsamic vinegar
Place washed spinach leaves into a large salad bowl.
Toss sliced strawberries onto spinach.
Pour in almonds.
In separate bowl, mix together olive oil and balsamic vinegar.
Pour dressing over salad.
You can substitute almonds for your favorite types of nuts, and add in a ¼ mozzarella cheese for an added taste.