Summary: 
Today's lesson, "Root View in a Plastic Cup" is a great distance learning garden alternative for any student or teacher who miss being in their schoolyard garden. Materials are minimal and with the exception of seeds, are most likely all items that students already have at home. This is a fun experiment that allows students to observe the growth of each plant part as it emerges from the seed and is adaptable to a wide range of learners. It also helps give students a day by day understanding of what happens to the seeds they plant in the soil in their schoolyard garden.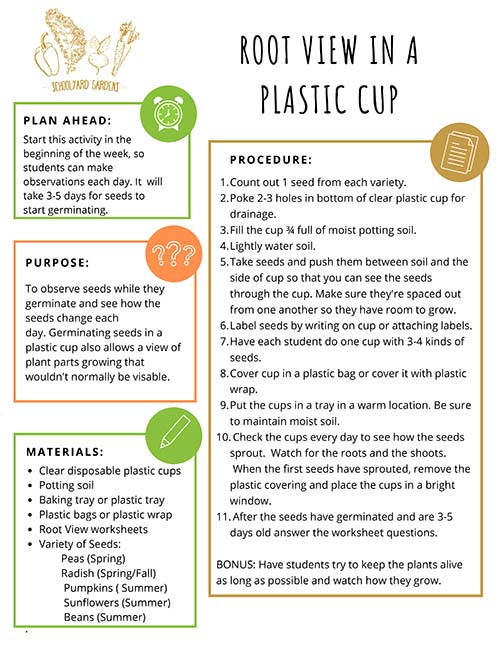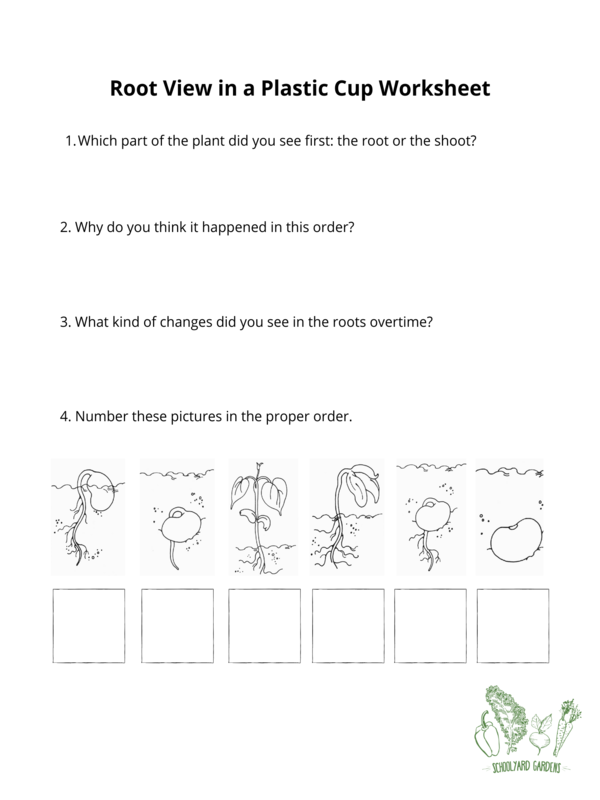 Additional Resources: 
Learn more about parts of a seed and how they grow by watching this Youtube video "How Does a Seed Become a Plant" by SciShow Kids
Move and stretch with Snug's House: Yoga with Carly – Flower Pose on YouTube.
Exciting news! You can now download all SYG lessons and activities here! Keep checking back as we'll update weekly!