Summary:
In honor of Earth Day yesterday, we'd like to take a look at a part of Earth that is invaluable to the garden – Soil! Today's lesson, Layer's of Soil, encourages students to examine a sample of soil to assess its makeup. It is easily adaptable for teachers and students who are currently participating in distance learning as the student can simply collect a soil sample from their yard, a near by park, or even there own home garden if access to their school garden isn't an option. To view the "Layers of Soil Worksheet" referenced in this lesson, please follow the link above.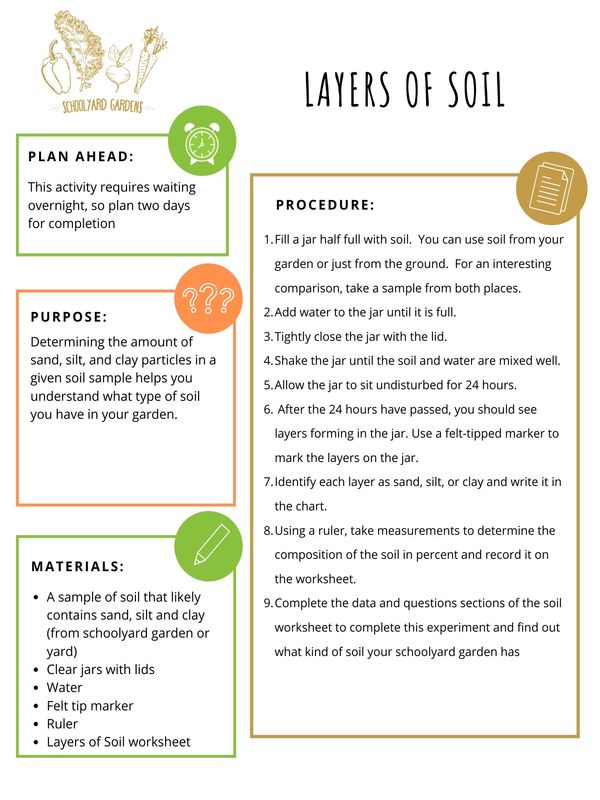 Additional Resources: 
Dig deeper (get it!) into soil by watching these YouTube videos below!
What's the Dirt on Dirt? from SciShow Kids YouTube channel.
"Jump Into Science: Dirt" by Steve Tomecek