For this week's blog post, we take a closer look at Horizon Academy's schoolyard garden. I talked to Technology Specialist for Horizon and SYG on-site coordinator, Alex Hayes, to get the details. Below, he gives us a little history on the school and shares all of the amazing things that have been happening in the Horizon Garden over the past several seasons.
Horizon Academy has been empowering students diagnosed with dyslexia and other language-based learning disabilities to become effective learners and confident self-advocates. Horizon Academy maintains accreditation through the Independent Schools Association of the Central States (ISACS) and AdvancED and our program is accredited by the Orton-Gillingham Academy. For more information, please visit our website at horizon-academy.org. 
All of our students participate in the school garden that was been built by Kansas City Community Gardens (KCCG), including our newest beds which were built by volunteers from H&R Block in partnership with KCCG. Our west garden has been maintained by Master Gardeners as well, and has an emphasis on native plants for pollinators. Our students plant and tend from Spring to Fall and will be wintering two beds of greens. We will also run our indoor Tower Garden project in 2022 which provides a hydroponic growing experience for our middle school students.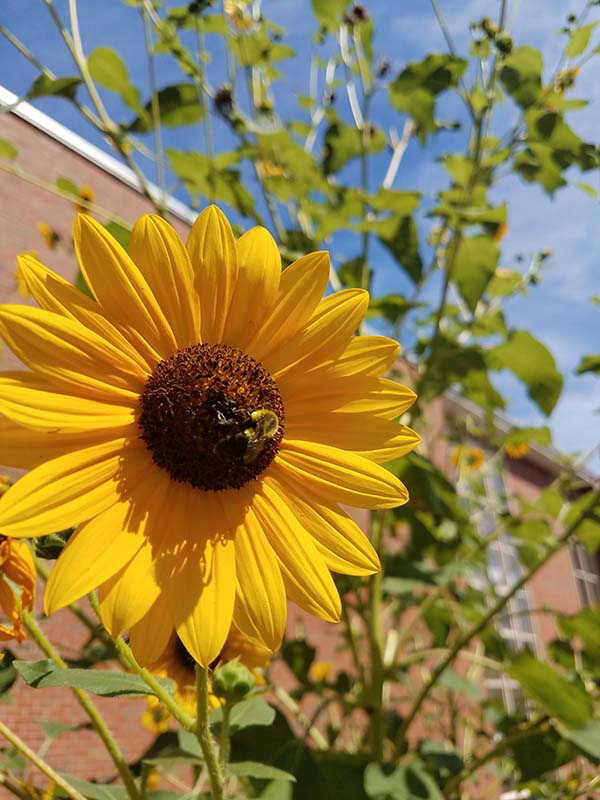 Tulips, daffodils, strawberries and greens greet our families during the Spring, while gladiolus, sunflowers, and nightshade vegetables welcome back our students at the beginning of the school year in August. Students who are interested in horticulture, apply for Garden Assistant positions that help maintain the garden by watering and weeding weekly. They also assist in working with students in classrooms during group garden excursions, imparting newfound wisdom to their peers in the art of planting, weeding, and harvesting. Our students bring home produce and flowers when the harvest allows and staff get to share in the bounty as well. One student in particular even has his own tomato growing venture that has been featured on the news (Link to fox4 story).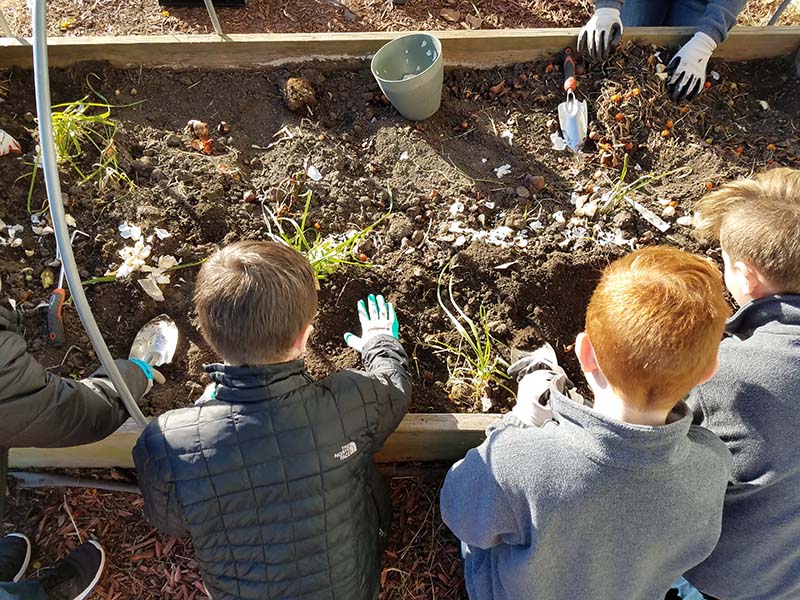 Through the pandemic, we shifted to providing grow-at-home kits during the first lockdown in May and September of 2020, while still maintaining our school gardens with the help of a few students and staff who were kind enough to volunteer their time. Horizon Academy was in-person at the start of 2020-21 so planting tulip and daffodil bulbs went off without a hitch. We then worked with KCCG and provided their seeds to students for more growing opportunities again during April of this year. Some of our students went all out and helped turn their backyards into beautiful and productive gardens using the KCCG seeds.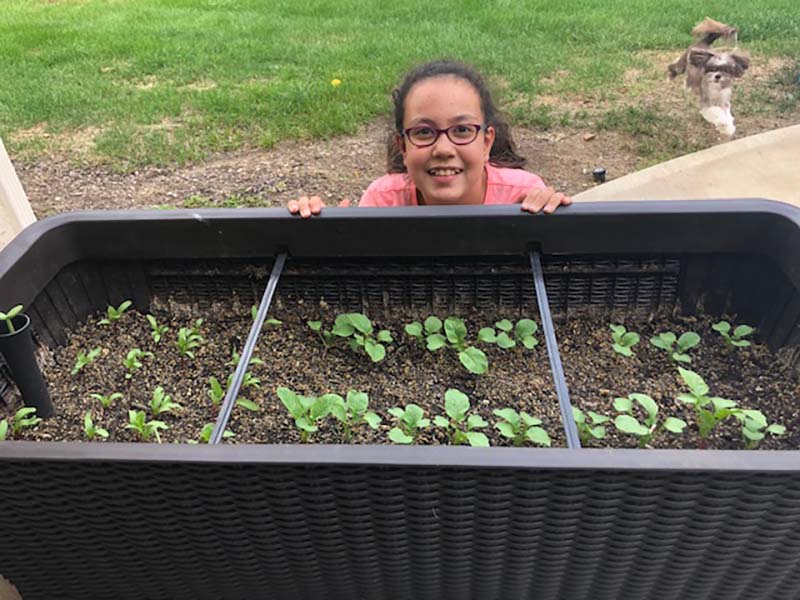 Horizon Academy is focused on multi-sensory learning, and what better way to see growth and change than in the garden? With the help of KCCG, our students are able to go outside to feel the earth in their hands, put live plants and seeds in the soil, and come back weeks later to taste the fruits of their labor. We hope that by introducing the students to the plant life cycle, we can foster a connection to the earth through learning, patience, tasty veggies, and colorful flowers that lasts a lifetime.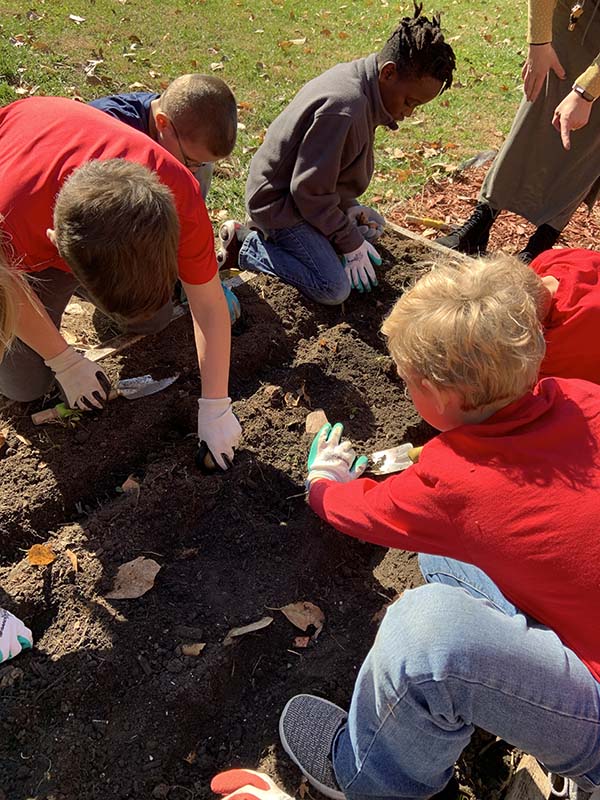 Wow! Thanks for sharing about your garden Alex and Horizon students! And congratulations on a job well done!
As we wind down this fall garden season and head into winter, don't forget to schedule time to close down your garden. Check out our blog post here and our helpful resource below for more details.