Vegetable:  Cabbage
SYG Varieties: Stonehead
Cabbage is a great source of Vitamin A,K,B6 and Vitamin C.  Vitamin C supports the production of collagen which keeps your joints and muscles strong.
Growing a good size cabbage can be tricky and over the years I've heard from gardeners all the different tricks for growing cabbage.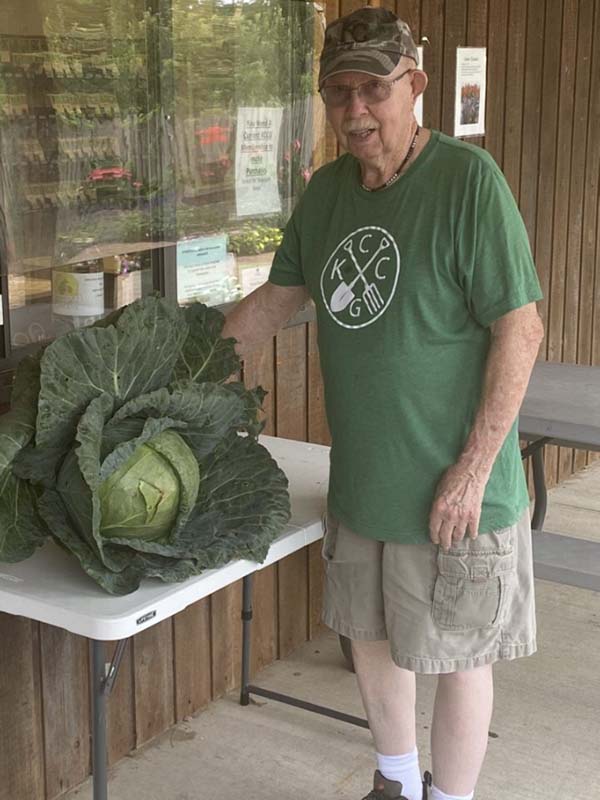 One trick that stands out in my mind came from gardener Henry.  He insists that the key to his cabbage success was directly related to the hours he spent serenading his cabbage plants with jazz music. I say, it definitely can't hurt!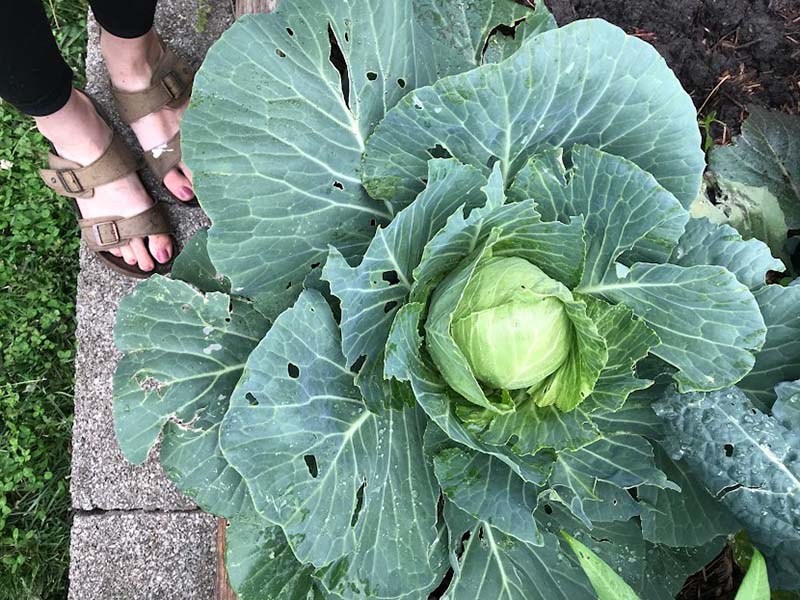 If you're a beginner gardener or just struggle to grow cabbage into much of anything, don't give up!  Below are some helpful tips to remember for next spring.
Planting to Harvest Time:
The time of year you plant your cabbage is so important.  Cabbage is a cold weather vegetable and will happily grow when planted in the spring (March), after the threat of frost or in the fall (August-September).
Planting Instructions:
Cabbage needs room to grow and we advise spacing of 12-18 inches between each cabbage transplant.  This means if you're growing in a 4×12 raised bed, plant your transplants 3 across and 8 down and if you are planting in a 3×9 raised bed, plant 2 cabbages across and only 5 rows down.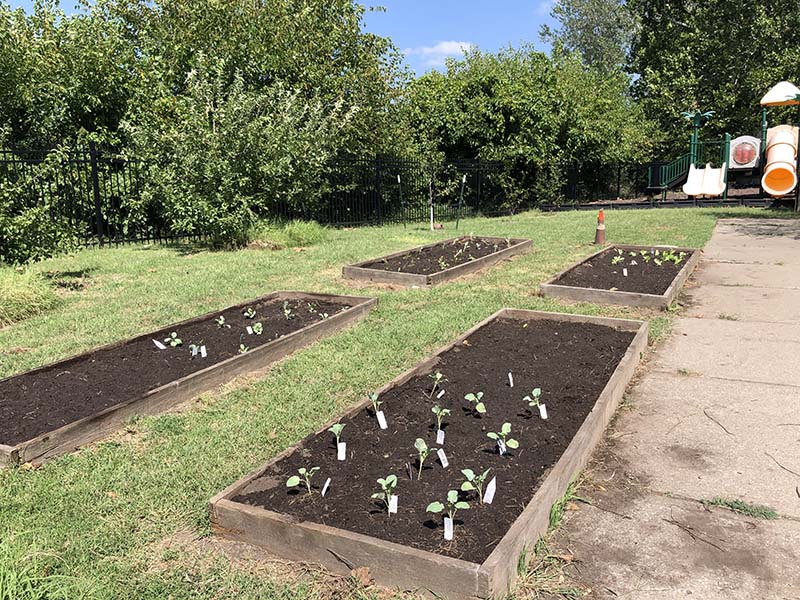 Don't skimp out on watering your cabbage either. Getting out to the gardens 3 times per week and watering 5 minutes for each raised bed, will guarantee a good productive soak.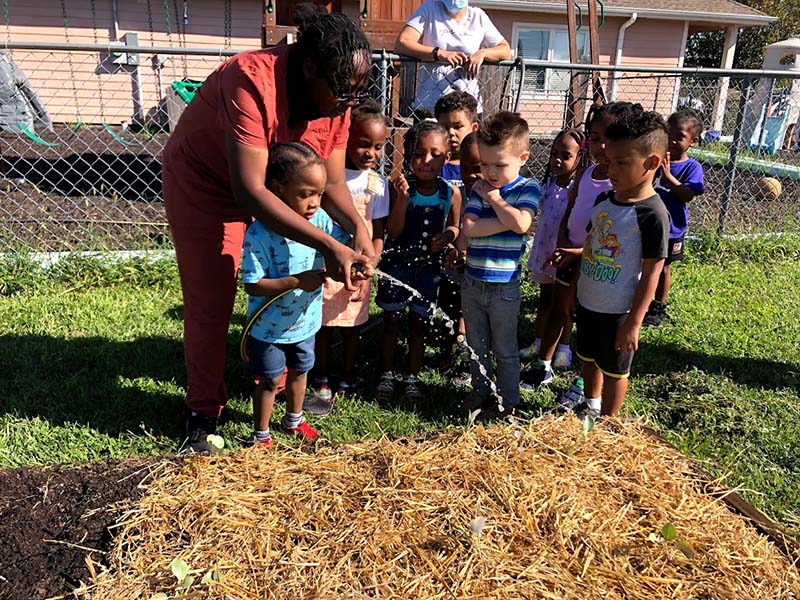 Cabbage needs a lot of nourishment to grow into the tight, dense ball o 'roughage you see in the grocery stores.  Fertilizing your cabbage 2 weeks after it's planted will give your cabbage transplants enough energy to do just that.  Sprinkle a cup or two of some nitrogen rich chicken poo sold at KCCG on your soil around the transplants.
Pest prevention is important too! Applying Dipel Dust or Captain Jacks spray (both also sold at KCCG) deters the infamous cabbage looper from devouring your cabbage and other brassica vegetables.
Aren't sure what to do with your smaller, loose leaf cabbages? They are still edible and could easily be used in one of these recipes below.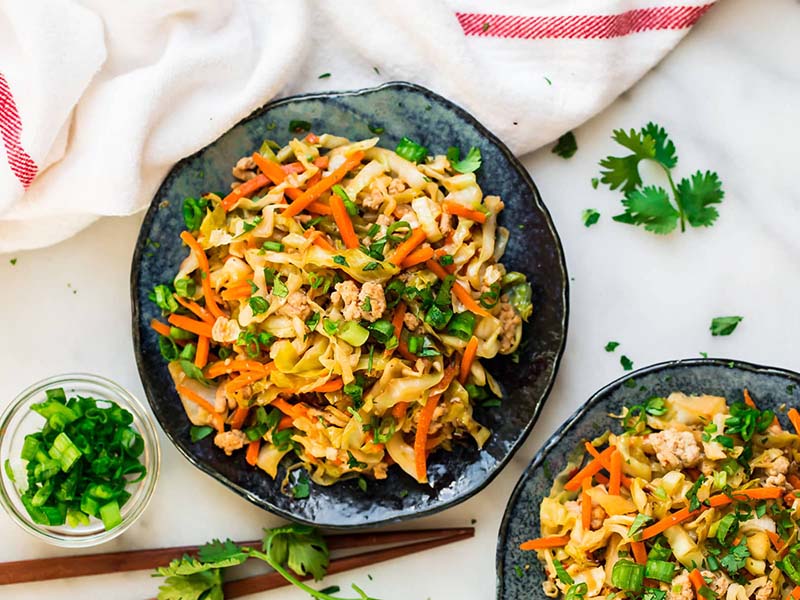 Have some carrots and peppers too? Add them to this wonderfully simple and quick Easy Pickled Cabbage recipe.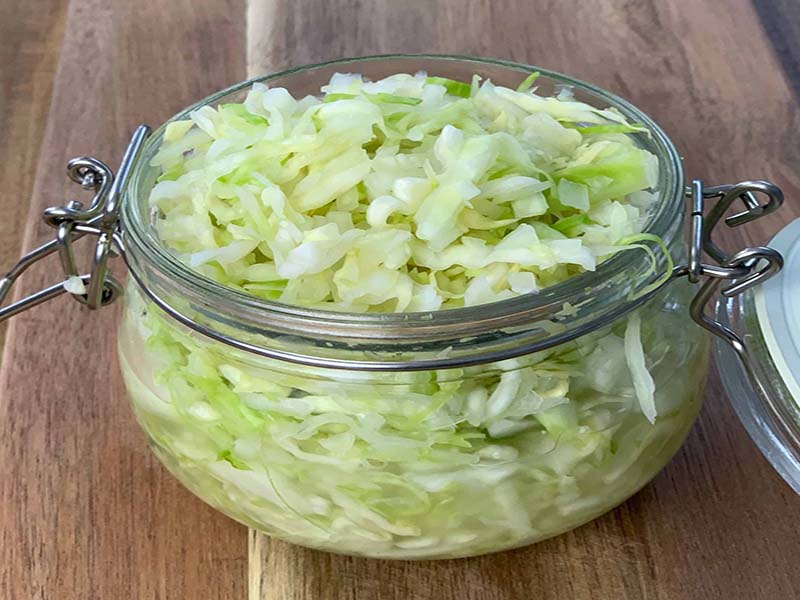 My all-time favorite cabbage recipe is of course SYG's Roasted Cabbage. Delicious just as is or with a touch of siracha sauce! Enjoy!